Today I concentrated on finishing touches.
First is the Ravenwing Land Speeder that forms the base of one of the first set of Gargoyles, this was just black, with the Heavy Plasma Gun left white, so has had:
White on the Bolters, followed by red.
Red on the HPG, then Contrast blue for the coils.
Some minor highlighting on the crew, plus dark green right shoulder pads.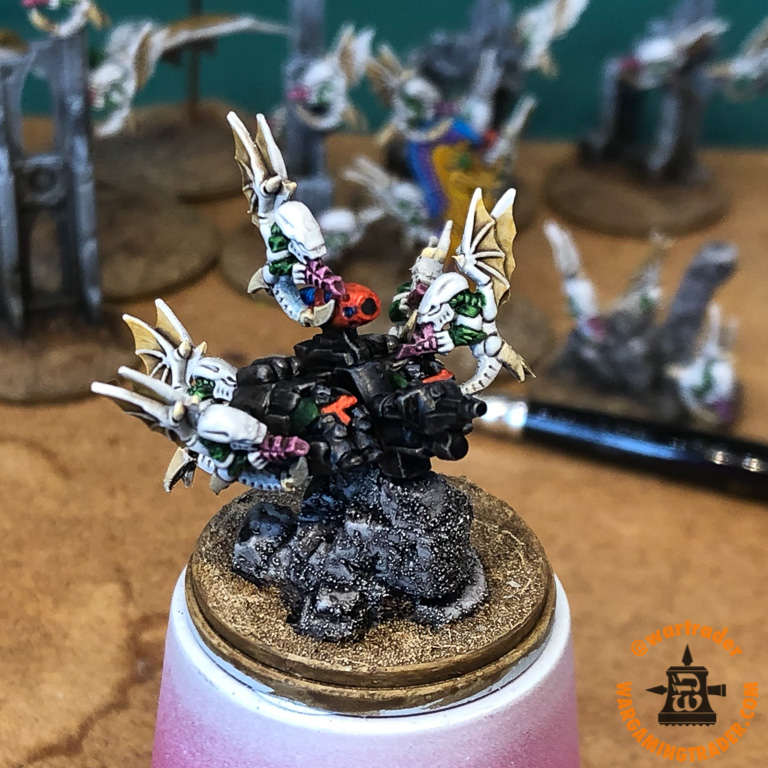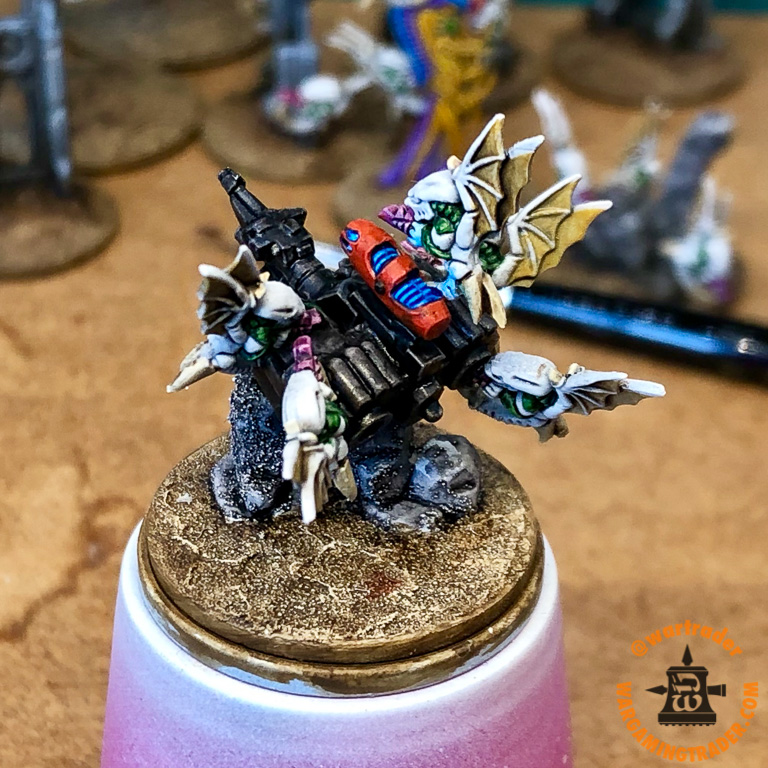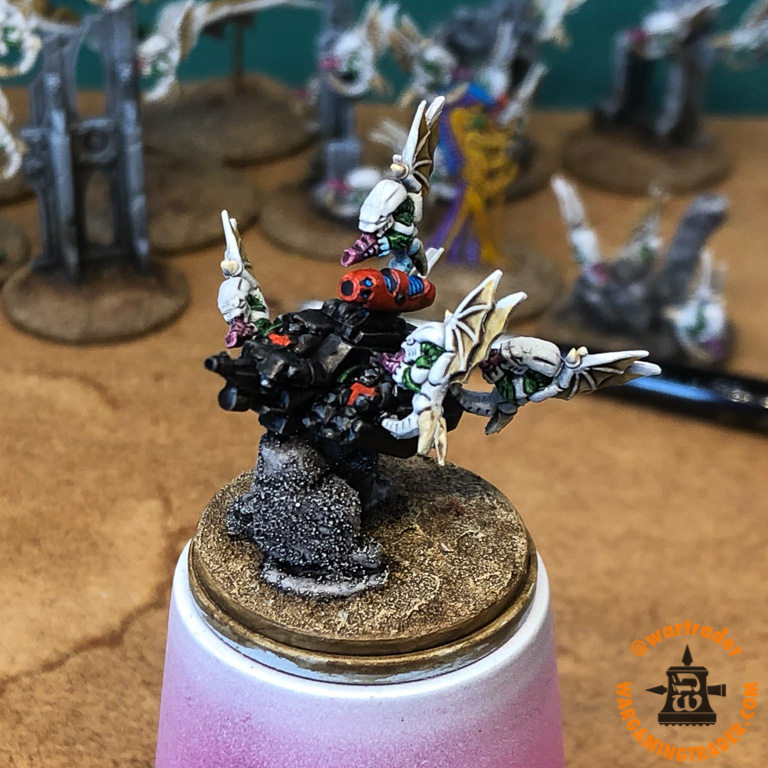 Then it was the turn of the Harridan and some Hierodules.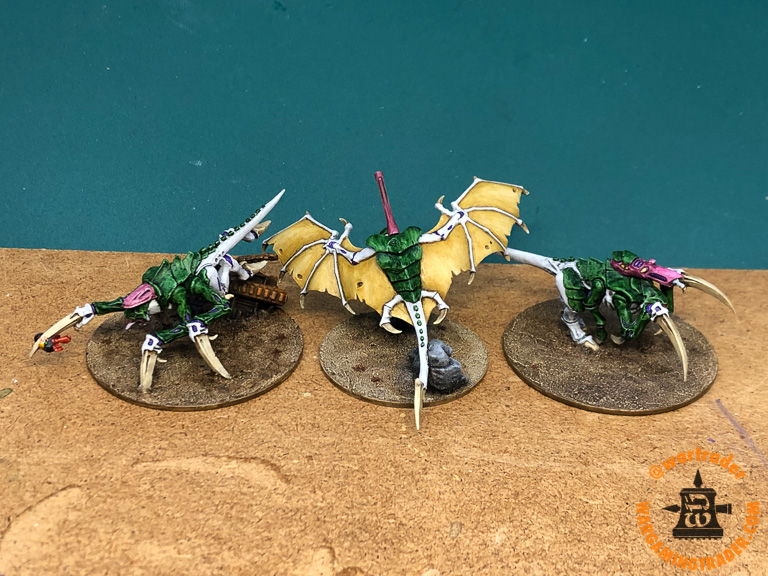 The Barbed Hierodule's gun has been finished off, with green on the mini-carapace, and eye and a claw.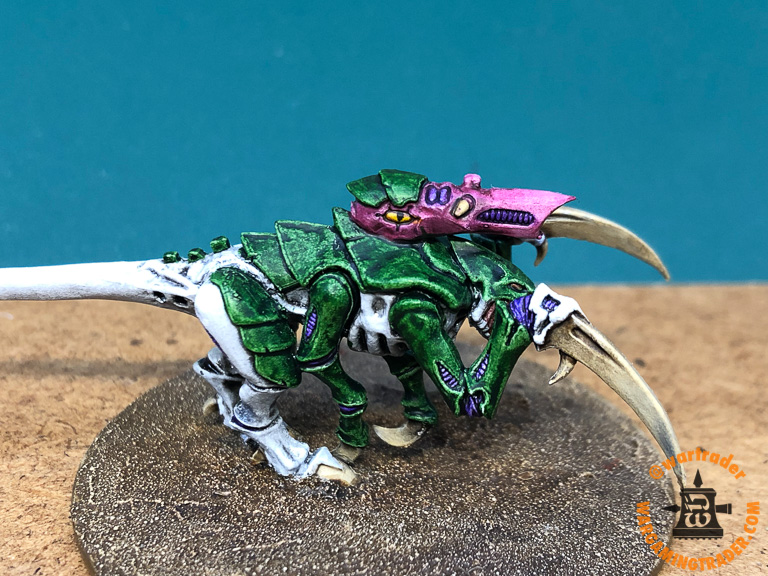 The Harridan's wing membranes got some 'brown-lining' around the edges with Agrax Earthshade as they were blending in too much with the white fingers, plus the rocky outcrops on the base got done.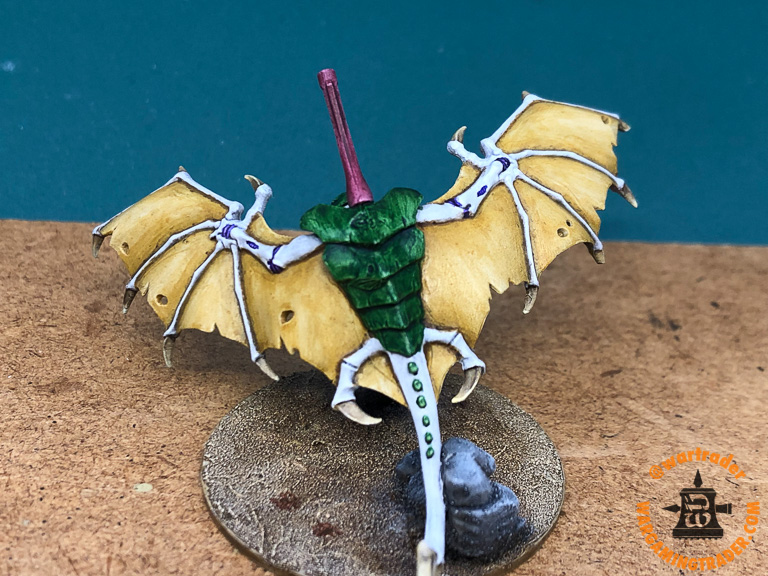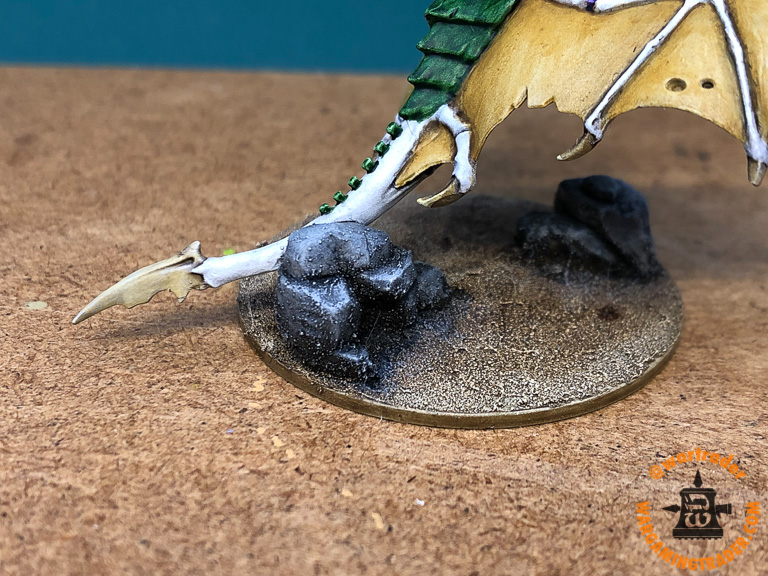 Finally, the Scythed Hierodule's plaything/lunch got painted, mostly with Contrast paints apart from the blacks and Bolt Pistol. I'm particularly pleased with how he came out, he's roughly in Blood Angel colours, for variety.