It's been a couple of months (and a few States) since my last post. Now that I have settled in I am enjoying painting my first Otterware.
The miniatures pictured I will use for Future War Commander (Marine List) and they are clearly treasonous zealots.
These are only base coated in various metallic layers. The Vallejo silver I used is very reflective which at first seems bad.
Pictured: Petite Crabe, 4 Nashorns, and 4 Sleepy Cows.
a couple close ups..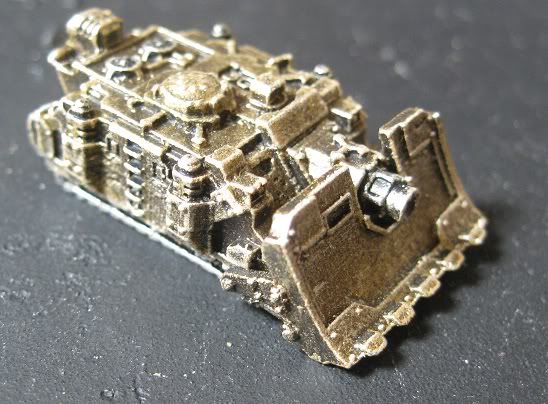 So, this is closer to what they look like when finished... 4 Raubtiers (waiting on parts for one)
a close up
The painting method used is the same one I use for my orks and is my favorite way to paint. I do use other methods though.
for example, here is a pic of some Otterware I painted for Otter. These are my first attempts at this scheme so keep in mind I will improve as I paint more minis in it. I think these minis are great and plan on painting more when i build my Red Guard army for Future War Commander.
I will be resuming my Orks soon.