Yea Novan regulars would be great ( I hope I will like them), but comissars also look cool (the guys teased at the bottom of campaing as a stretch goal, big hats+chaimswords=commissars)
I am thinking about these guys: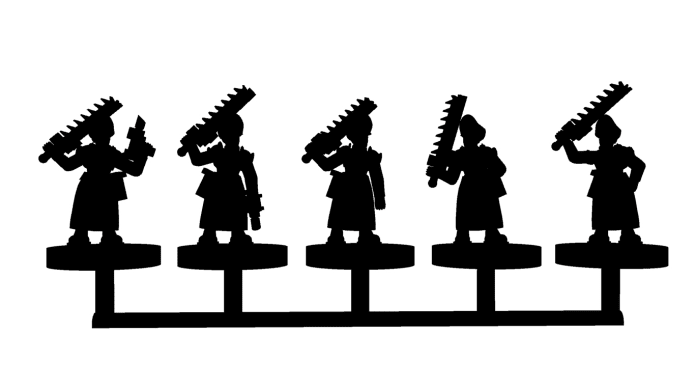 They must be commissars! At first I thought they are just guys with fancy hair but they are certainly wearing big hats
and there are these guys, who are said to be Novan Regular infantry:
They look like they are wearing respirators like Novan Royal Marines, so what will be the difference? I assume the weapons are different. Actually we can see that they do have different guns, so my question is what are other differances if they have any?