A good week or so a ago friend of mine sent me this picture: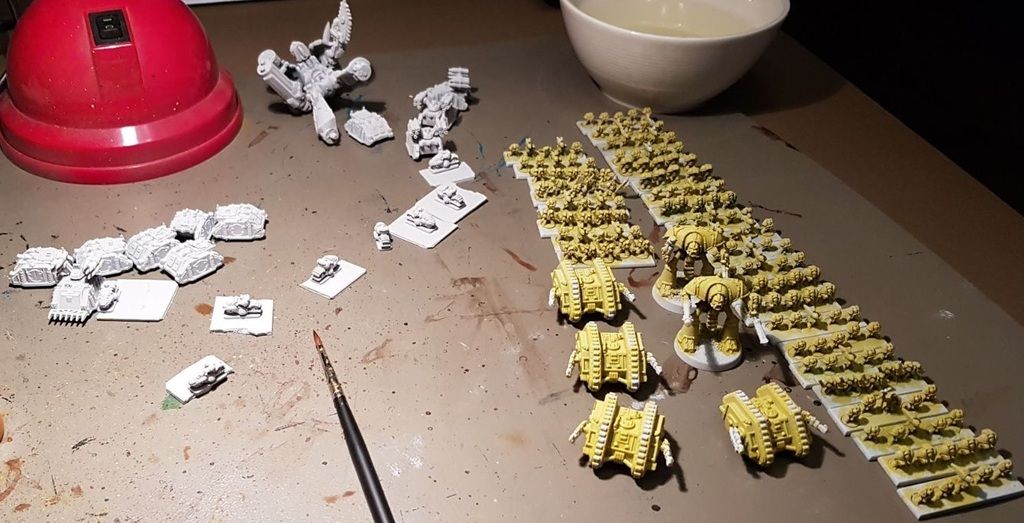 He was about to start his Imperial Fists.
This rekindled this excellent game which had faded a bit (lot) to the background.
(too many games and never enough time!)
This made me seek out my sizeable stash of epic I still have not painted.
We keep sending each other pictures of out progress so I figured that it might be nice to post them online too.
Partially since it adds incentive to keep painting until the army is done.

After all; I also have a good chunk of Orks that scream for a paintjob.
Only my Eldar are in good shape really...
Note that is project is intended to get things done. Easy paintjobs. Quick n dirty.
Zero intention of competing for a best paint job.
(not enough talent for that anyhow.

)