The Italian's sculpts were the last ordered and they are the first to arrive. The only way they could have arrived any faster , is if he got on a plane and handed them to me!
2 Characters Kharn and Zhulor
90 Beserkers
20 Termies
All are the modern 40k WEs. I will remove 95% of the Khrone horn looking things from the helmets during the cleaning. If turkey and scotch don't knock me out, I should be able to get them cleaned up while rotting the holiday away at mom's.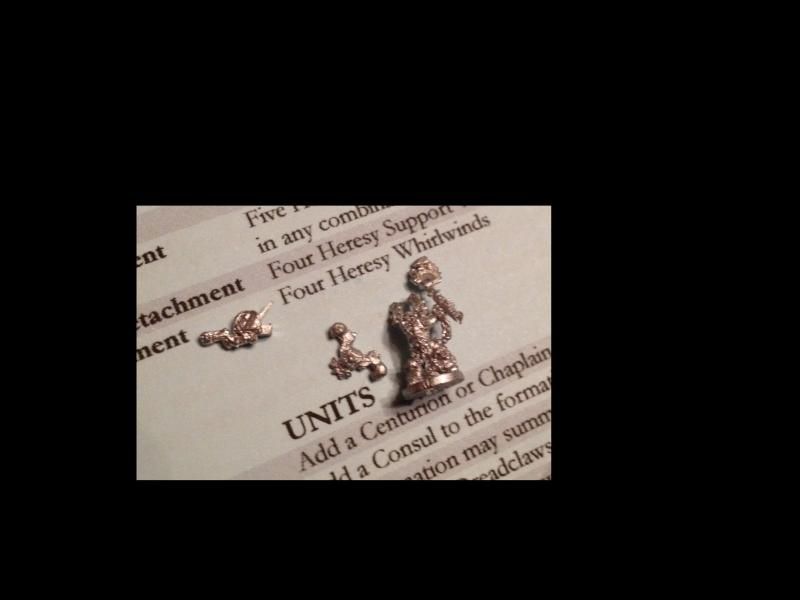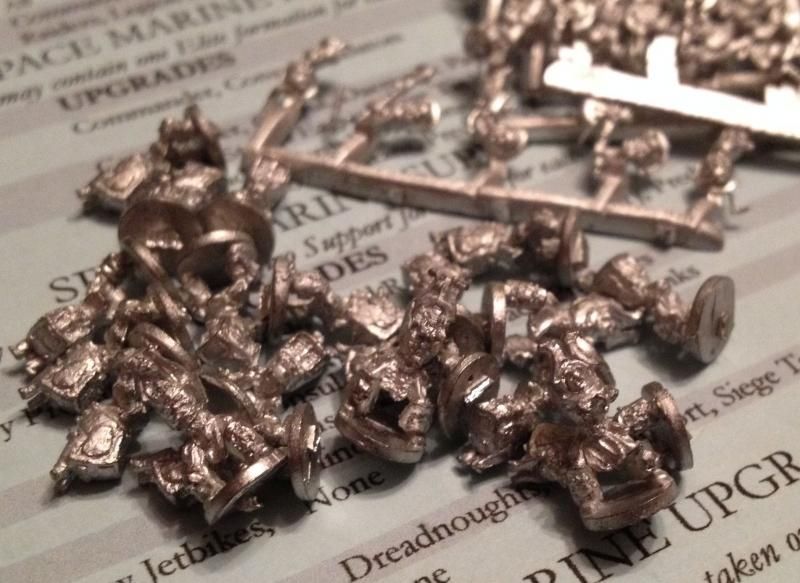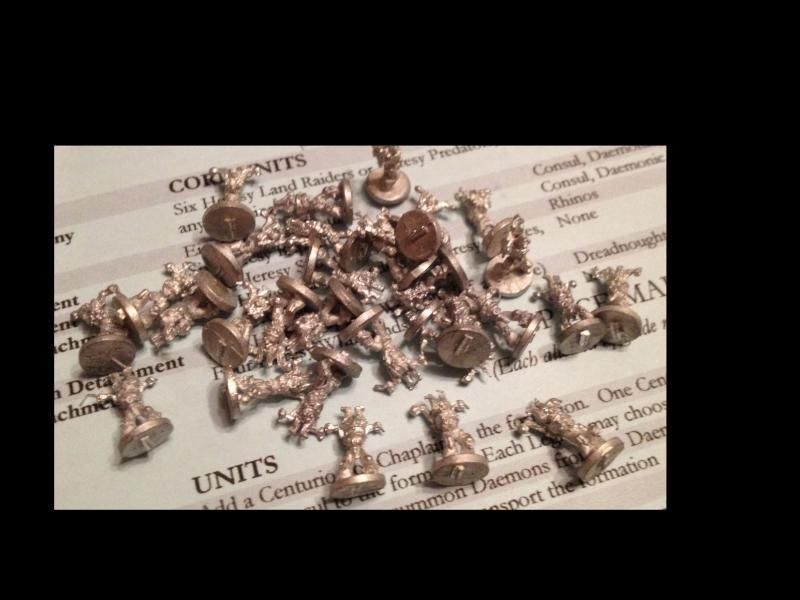 Then this old school War Hound was found buried in the mountain of lead.
Total bare: 112
Total Painted: 0
Points completed: 0