Here is a test one in the flesh as it were.
Just sprayed with my trusty Humbrol no.29 Dark Brown: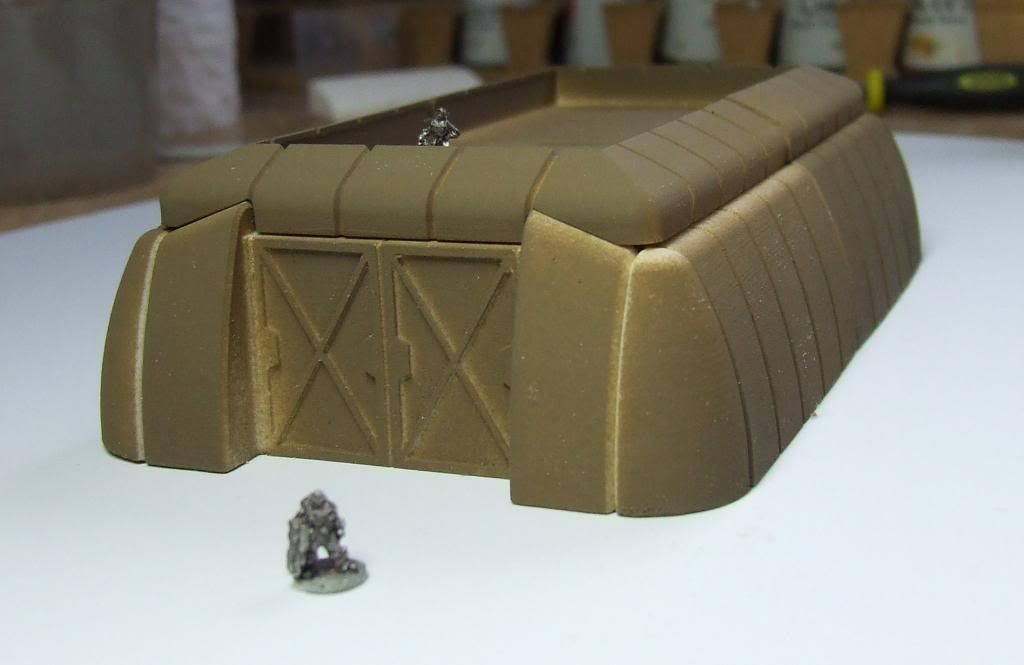 Like so much of my 6mm sci-fi stuff, it is big.
I think the advantage of 6mm is that you can make some truly epic stuff, stuff that in 25mm and even 15mm would just not be cost effective or practical.
Plenty of 6mm companies do very plausible scale things.
Plenty of 6mm companies make small versions of 25mm things.
I want to try and make things that are only really possible because they are in 6mm and I want to take advantage of this.
In a way I guess like the GW Titans, they picked the right scale for their ideas.
Larger than life, because:
Size Matters!