Cheers Matt
Mr Gonzo-Yep hopefully I'll be able to mitigate that with painting but I'll have to bear it in mind.
Quick confession most of what I put up was finished in December last year this bunch of lads is my first true formation of this year.

However the Rhinos look rather plain I'd like to get ome Dark Eldar spikes to help this. I did find another answer as well. OO gauge Model railway spear link fence I got enough for about forty tanks for £4.25.
Sorry for the blurry shot.
I also did something totally daft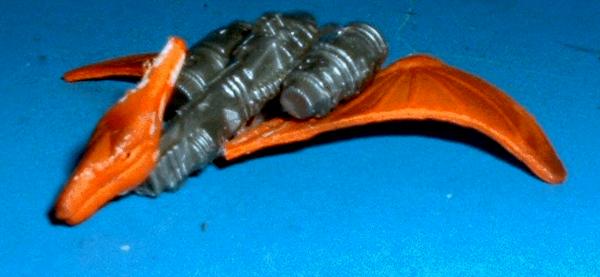 Yes that is an Epic scale Heldrake bodge. It's a Pterosaur (from the cheapo dinosaur set I got for Squiggoths) which donated it's wings and head to a weird robot dohickey. In all likelihood I won't get a Firelord and it'll be awhile before finances permit buying the Dystopian War models for counts as so I bodged this together it might look a lot better painted who knows!