Well, I've finally gotten around to continuing work on my space marine (now netepic) chaos horde.
Angron was the only thing I actually painted 17 years ago.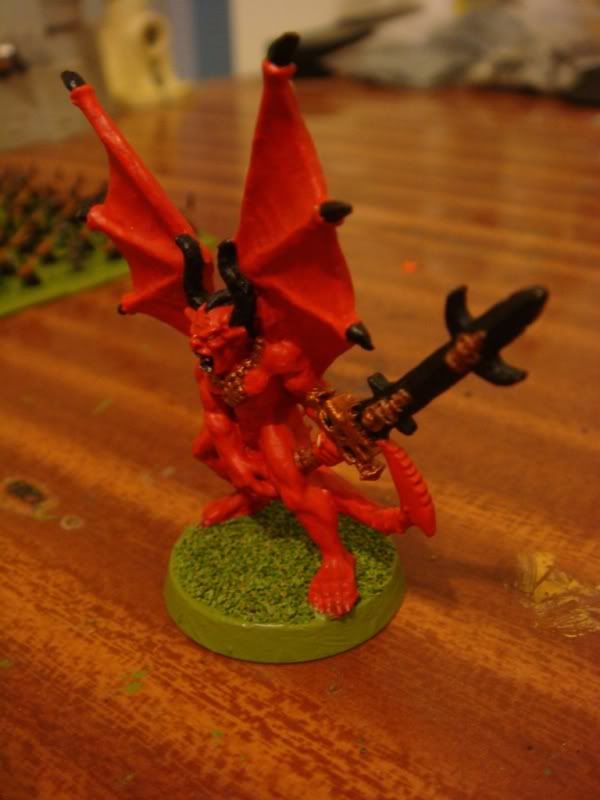 Back then I basically just painted him red, and that was it. I didn't really want to redo Angron, but one of the first things I did when I restarted painting the army was to base the mini in line with all the current stuff I've painted, and gave him a few good coats of the GW wash baal red. It picked out the details on the mini quite nicely. Unfortunatly whatever light I use to photo him seems to wash out the shading. But he looks good in person, and on the table, so I can live with that.
First new units off the table are my cultist army.
I mixed in spare beastmen, scrounged guardsmen, and even seven old chaos squats. I wanted to give the units a random/ non uniform look.
And I have just finished a unit of minotaurs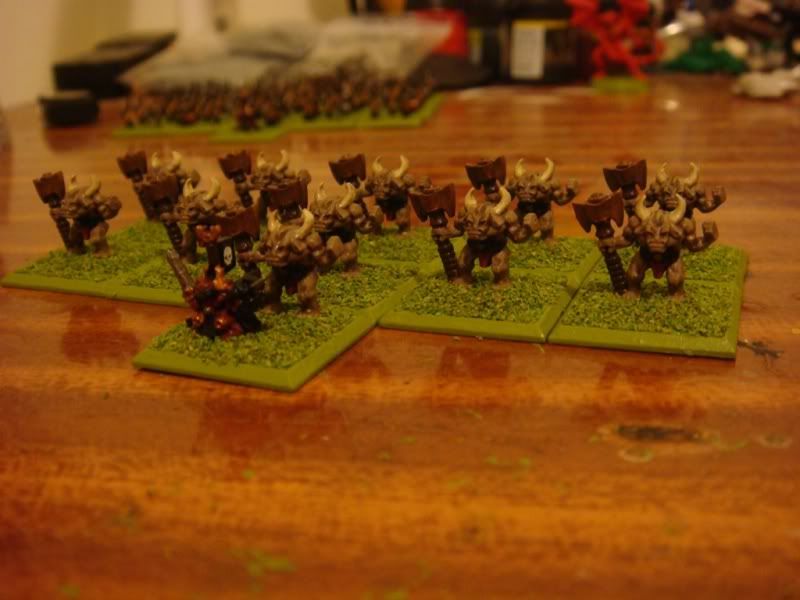 I'm working on my beastmen now, then it's going to be the turn of my lord of change, and some flamers.