My Eldar army began in 2007, when rumors were running about the end of SG. So I hurried to purchase the Edlar stuff.
In late 2007, here was my Saim-Hann army (plus some more stuff swimming into acetone or brake fluid) :
(some painting, but it all went into brake fluid)
In 2008, the Eldars were slipping in boxes. And recently, I reopenned the painting workshop.
First, I needed Wild Riders.
Some Mk1 Vypers and Banshees later, I got 5 Wild Riders :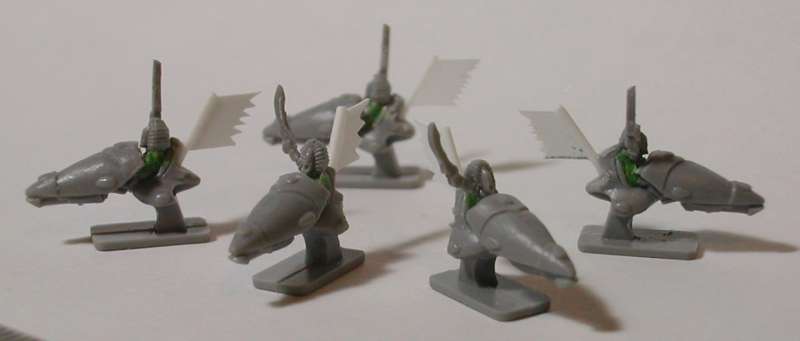 I also try my brand new Dremel tool. The result is a cool eldar objective.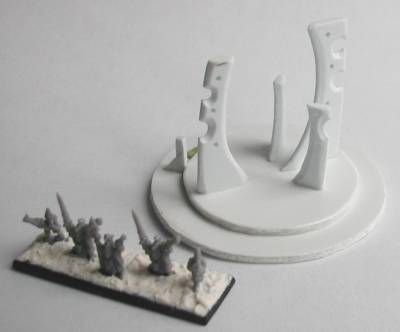 The first Guardians Ost :