I finished off another project that had been made and undercoated some time ago - a Battle Class Titan based off a 40k Foetid Bloat-Drone, with Zinge Industries tracks.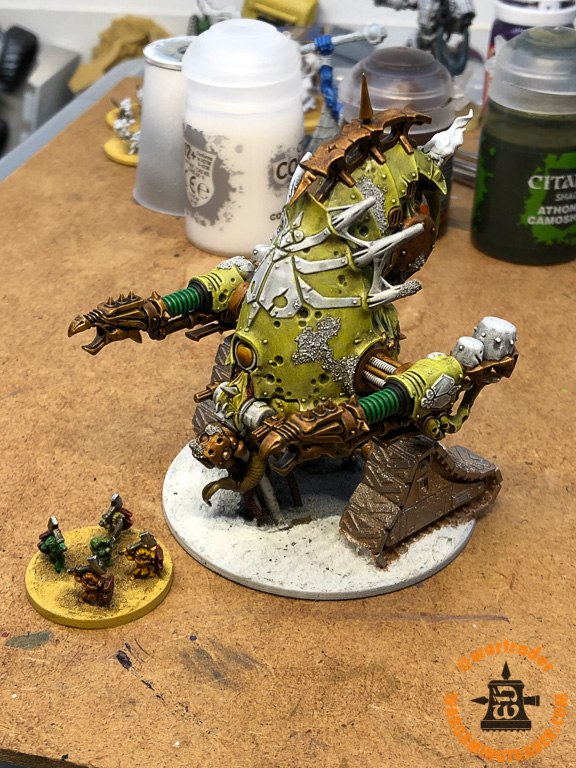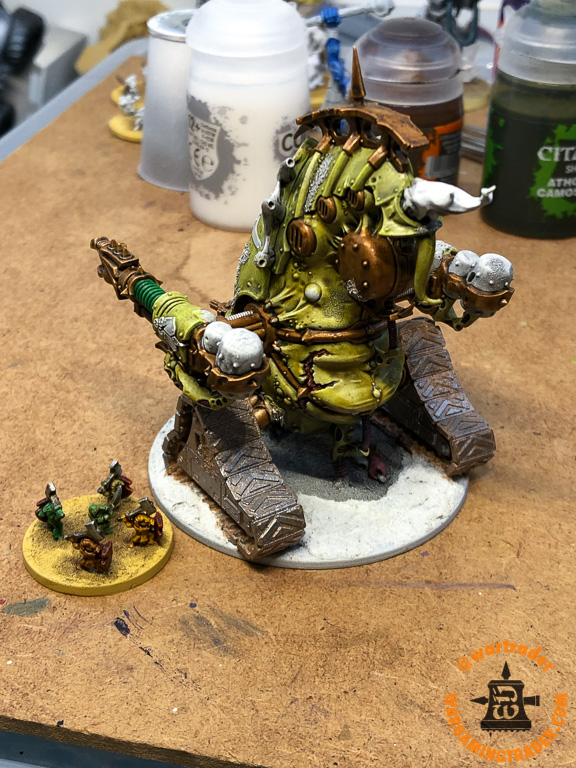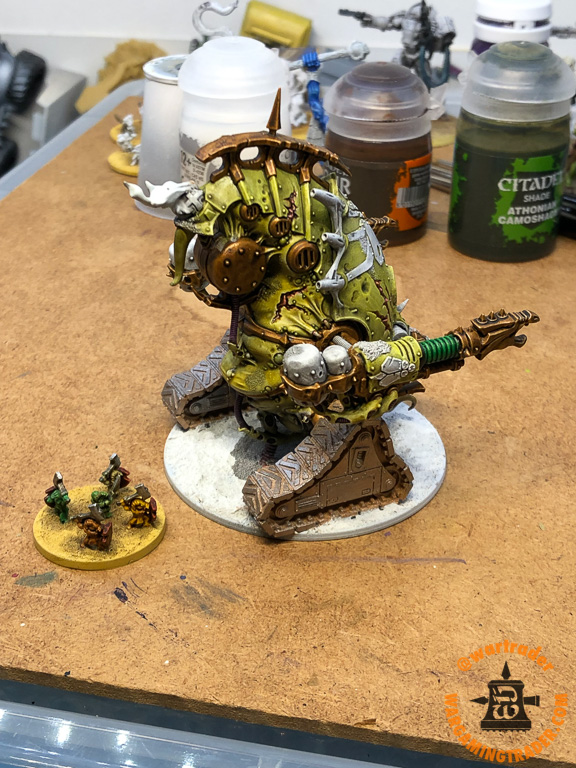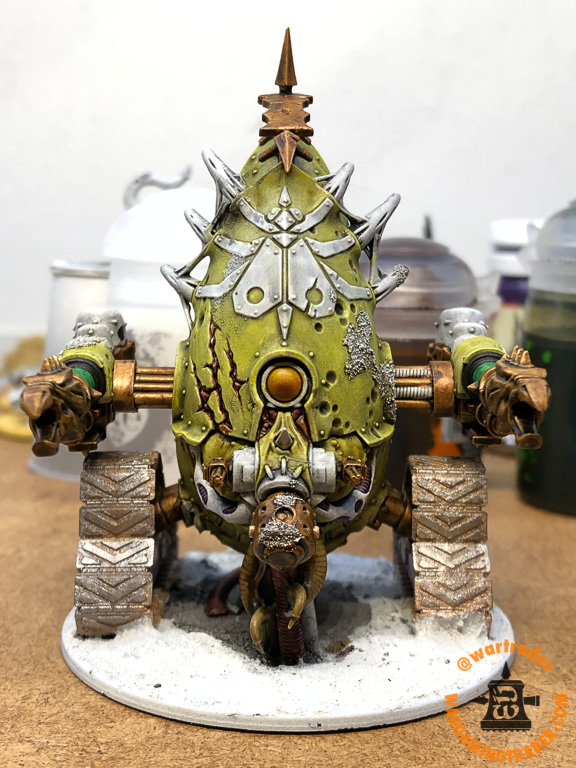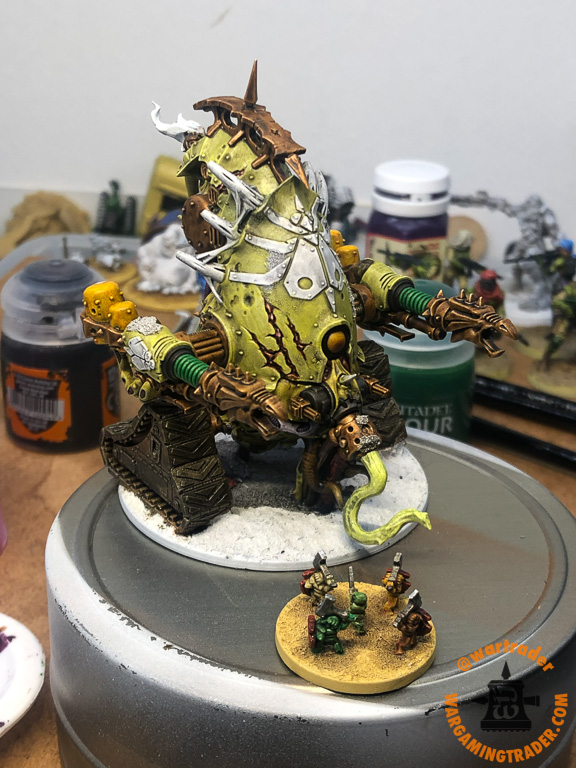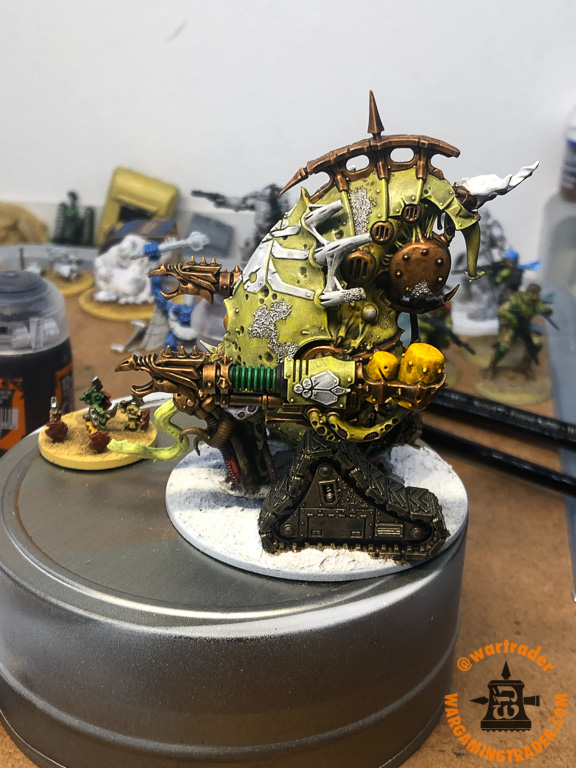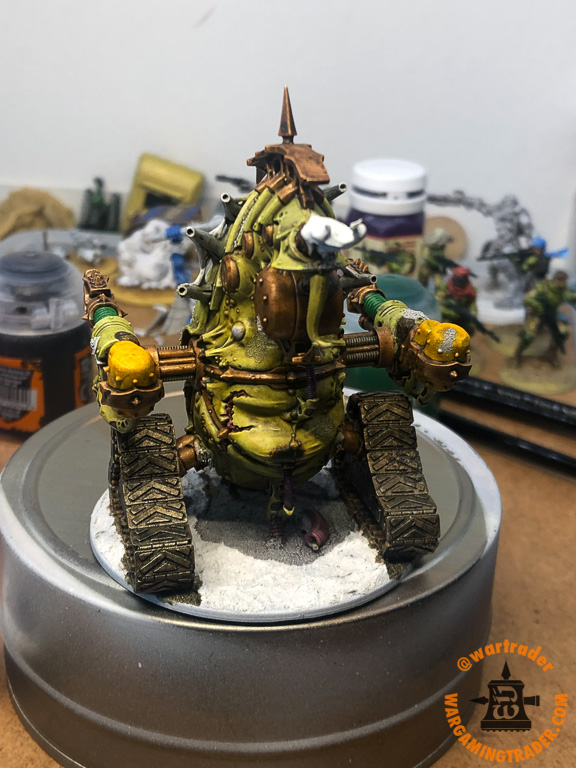 As much as I liked the colour of the armour, it was too close to the skin, even with a second layer of Plaguebearer Flesh on the skin. So...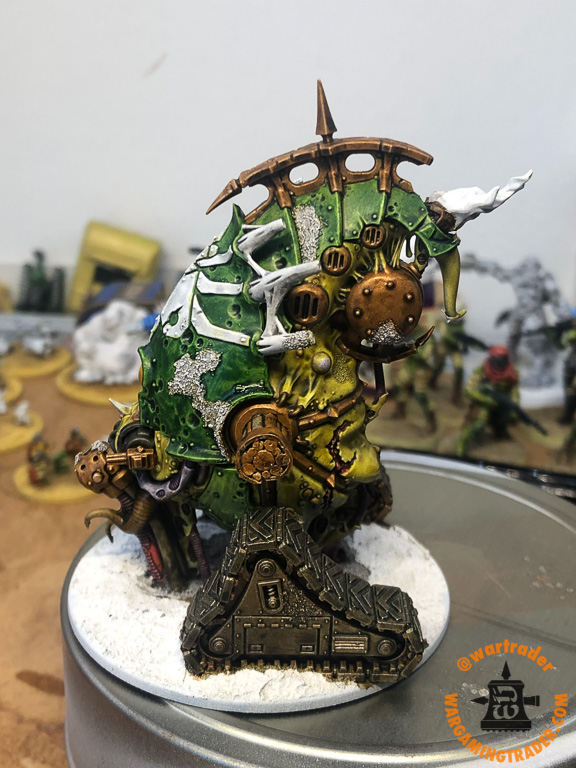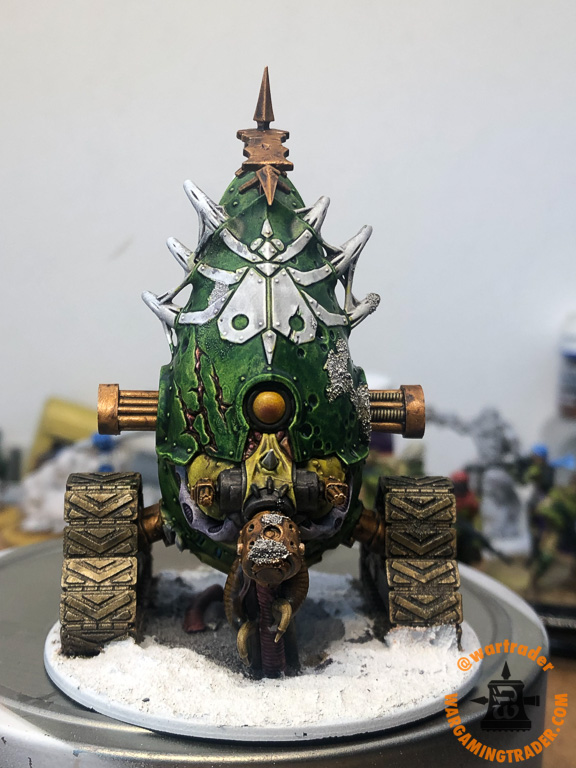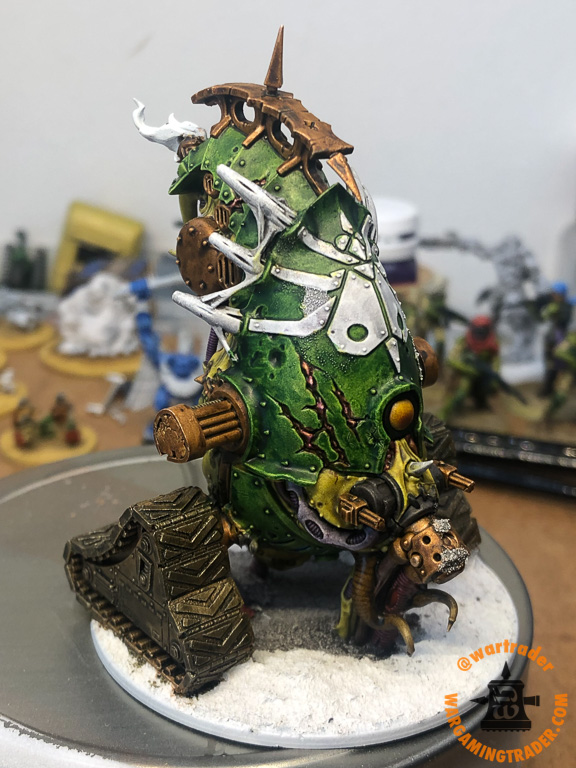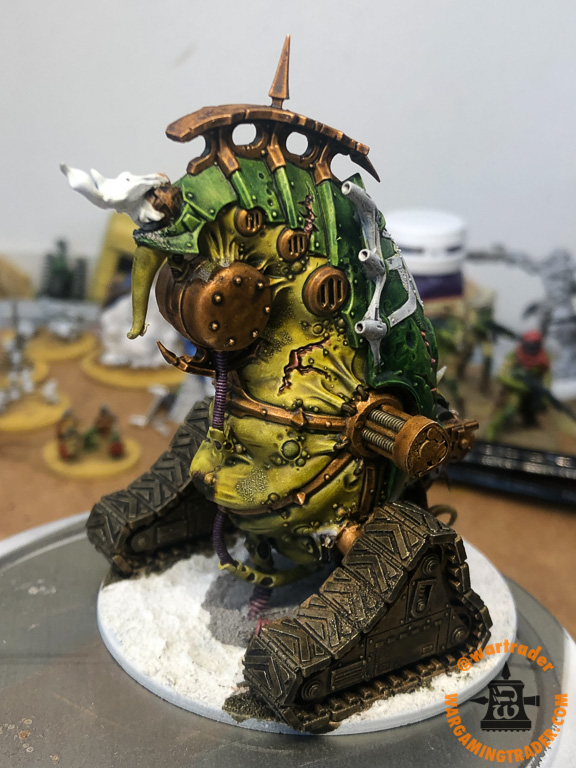 For the fly logos, I then experimented with old GW glazes mixed with Contrast medium, and was very happy with the result.