A group of guys at our local games club have recently gotten into NetEpic as something different to try. We have a good mix of armies and have all been able to play a good few games now.
My initial games have had mixed success:
Game 4: City Fight with Orks vs Ultra Marines
Goff Klan supported by Stompas, Dreads and shiney new Gargant storm the centre of the city, pushing back the Ultra Marines and destroying supporting tanks and anti-air units. Stompas revert to mob rule and surge forward, stomping the Tech Marine support unit. Gargant ambles forward causing havoc until concentrated fire from the Marine tanks bring it to a halt, immobile but still firing.
Bad Moonz hold the flank in the face of Terminators, Bikes and Assault Marines, whilst supporting Shock Attack Gunz pick off any Ultra Marine brave enough to poke their head out.
Kult of Speed surge forward into bulk of Ultra Marine force but are caught in crossfire and, unsupported, are wiped out.
Man of the match: Gargant for being a such a concern to Marine player that the entire Ultra Marine centre withdrew rather than take it on.
Funny Moment: Several in this game. Stompas for reverting to mob rule and charging forwards, catching Paul's forces off guard. Shock Attack gun for casually blowing Thunderhawk out of sky with crazed snotlings. Gargant's Gutbusta shot scattering onto dreadnoughts then rolling into supporting Rhinos.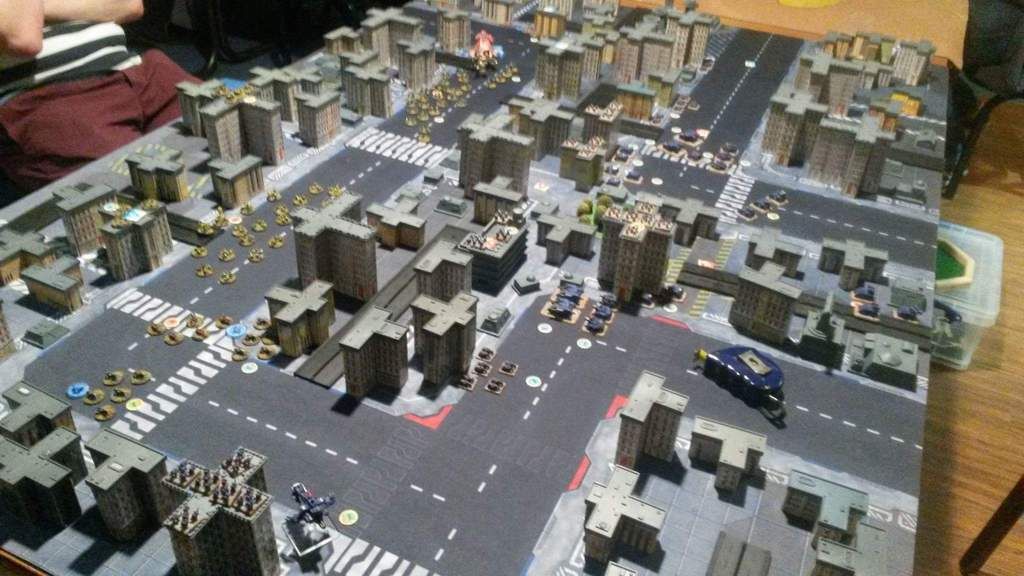 Only 1 way this can end: