Here is Turn one
The Tank grenadiers and the 3rd Great CO.
were forced by yarric ah uh Ragnar of course to triple charge
and overran the first Squat defense line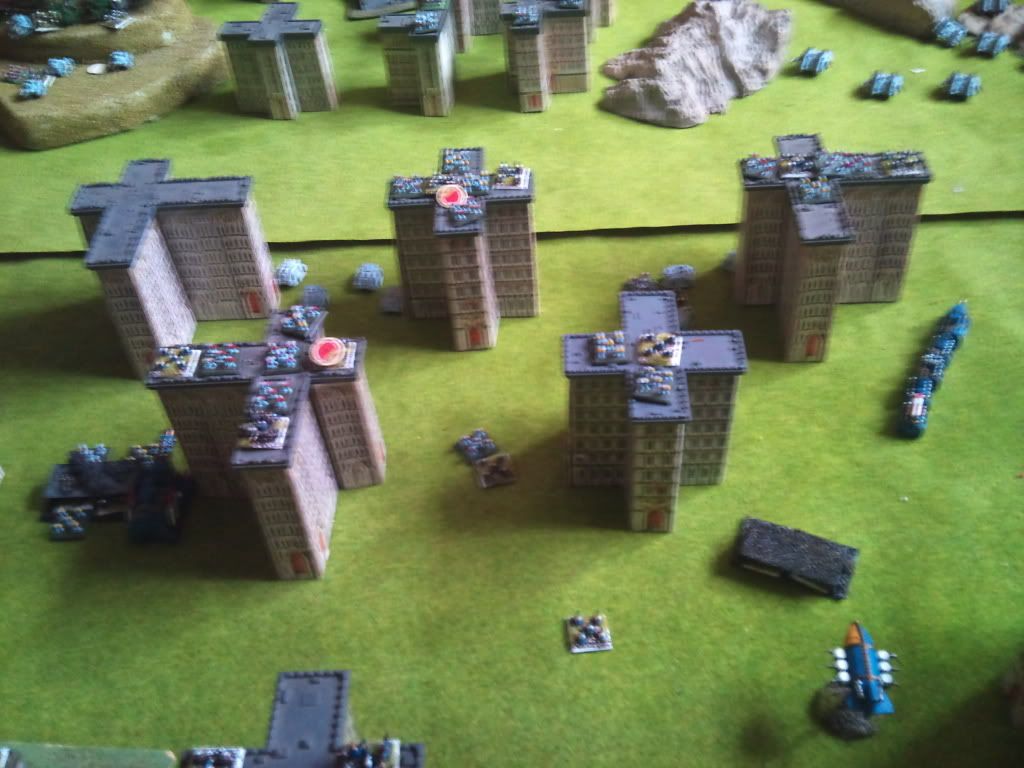 Marines storming the 1st Squat line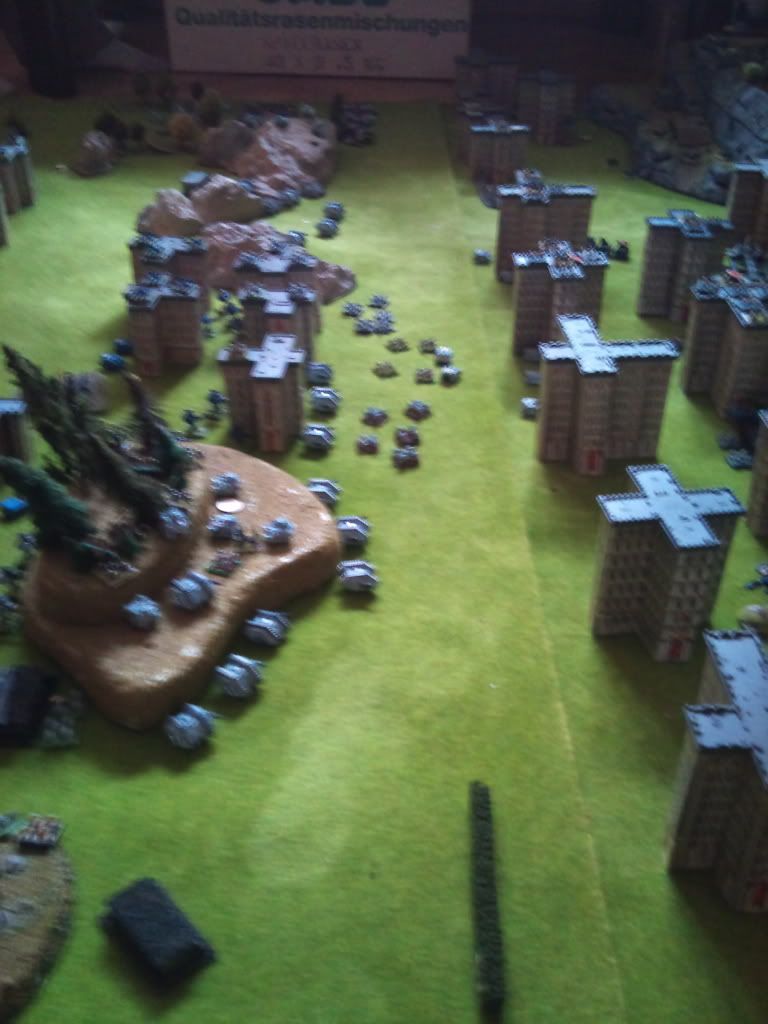 brave berserkers at the edge of woods
I placed them on the back side of the woods
so they got additional cover
while victious CC marines would be nice targets for my 2nd defense line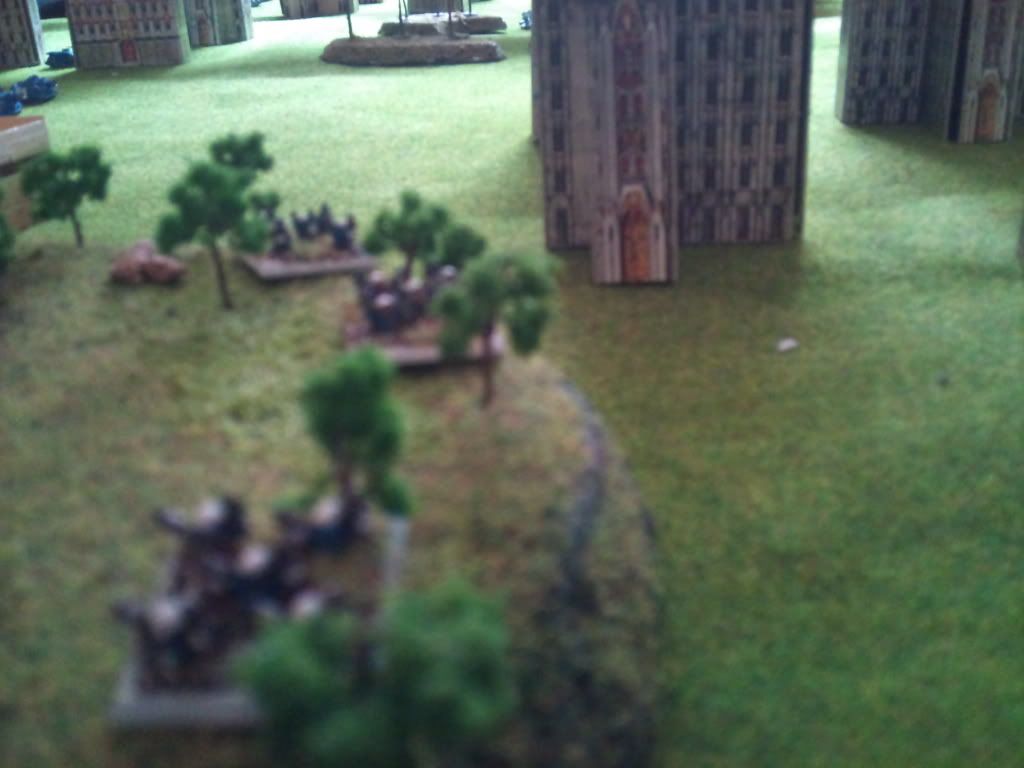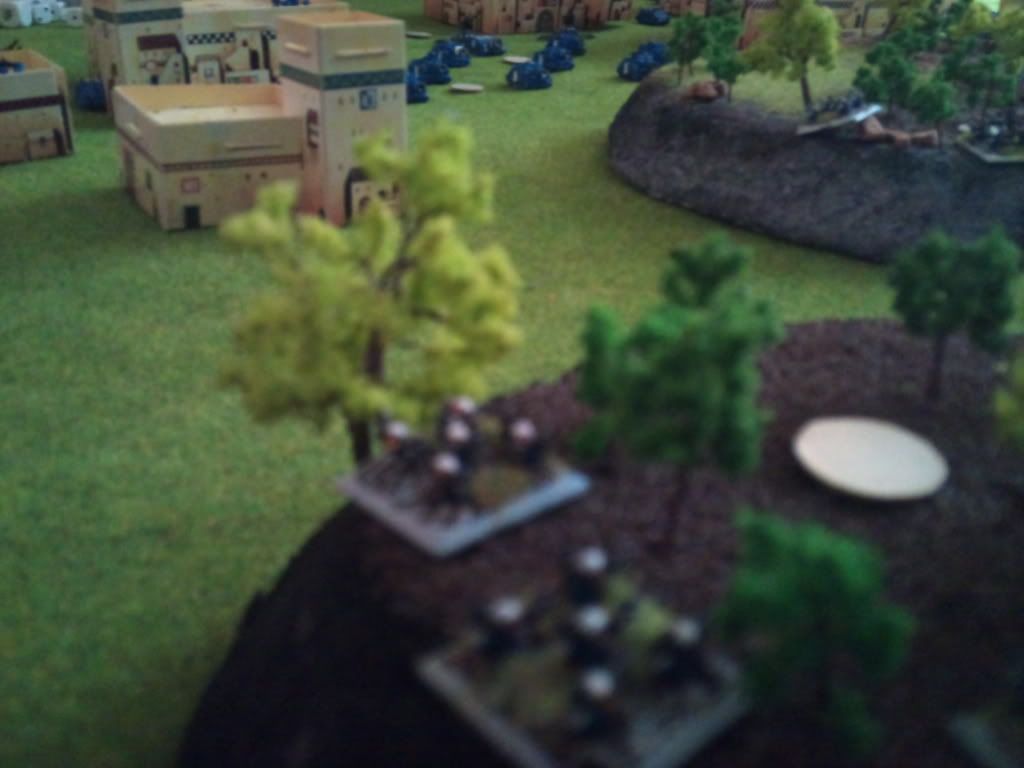 Vindicators on the move
one of the best Imperial tanks IMO
the "ignore cover" abillity is so fantastic for blowing out well dug in targets
why the hell somebody changed the CAF +2 to zero ZAP123 ?

one of my favorite weapon configs.
gatling C., turbo laser, weapon head, heavy point defensive and a fire control center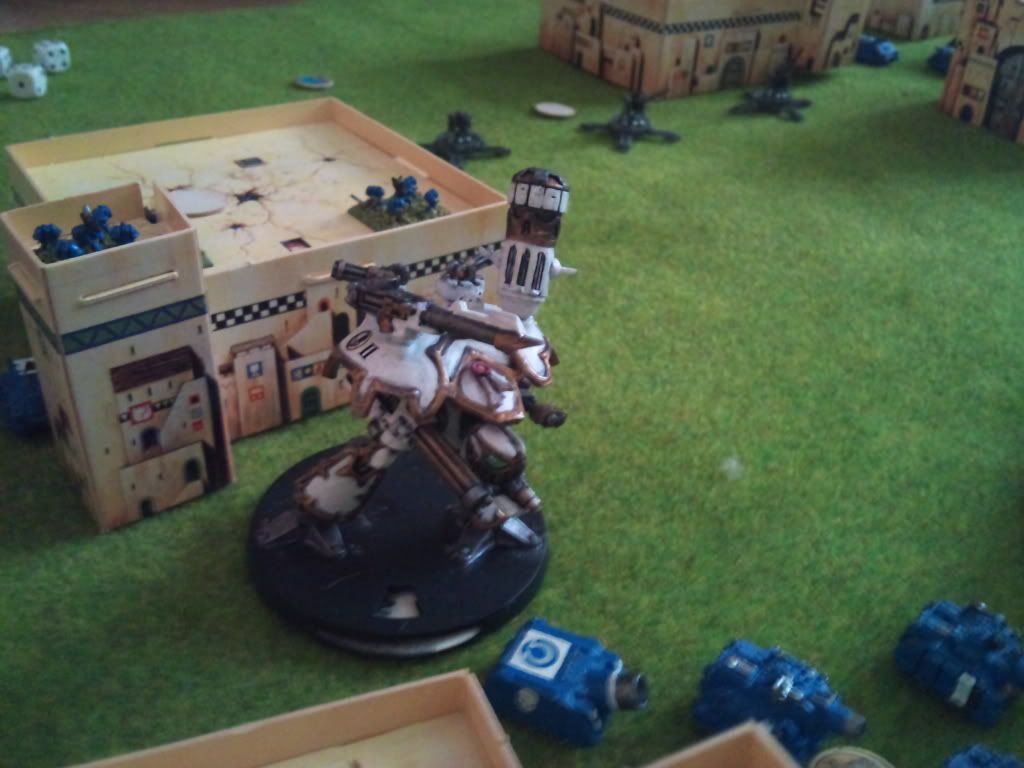 Now you can see what happend to the pretoreans.
My opponent landed with 2 landing ships,
disembarking a great CO.& a Knight houshold, each.
The knights and grey hunters forced 2 Landtrains,2 Cyclops and my Leviathan into CC
I get a bit worried
but trust in the weapons and CC value of my pretoreans
Squat return fire
the defense fire of my pretoreans was hard and caused heavy casualties on the Marine side
though one Cyclops rolled extremely bad
there were 2 knights and 4 stands left
I had 4x+3 (melta C.)
and the main weapon 1x+2
left
I rolled 4 ones >:(
the cyclops got hit on the reactor and took about 10 stands from both sides with him
a land train engiene and 3 battle cars followed him
the other CC´s suffered me heavy casualties too
Do not remember everything
but here are the broken units
Marines:
Great CO. 1&2 = 18
Knight houshold 1&2 = 12
Vindicator Co. 1 = 5
Land speeder det. 2
Total 37
Squats:
Goliath mega cannon Co. =6
Thunderer det. = 4
Ironhammer det. = 3
Thunderfire det. = 2
Land Train engiene =4
Total 19