(Additional Errant Thoughts: Should Flame Template weapons still have a -1 to their To Hit when they Snap Fire. Also should they need to scatter on location tables. Being an area effect the whole location is saturated so should you need to scatter?.. even if it is just for game mechanics.)
TURN 5
James curses his luck as he loses initiative again. The first to move is a Subjugator in the ruins as I try to shift my Titans over onto the Left Flank. James takes the opportunity to rush a Human Bomb at a Subjugators feet.
It survives even though it took a hit to the foot causing a 4+ save. Scorched about the legs the Subjugator follows it's pack mate and displaces to the trees on the left flank. Another crazed Human Bomb makes a suicidal dash at the feet of the last Subjugator in range. The explosion rocks it slightly but it turns and follows it's mates unharmed.
(I think Human Bombs should be an automatic hit to the main targetand and 6BP for other units under the template. Not 6BP to hit all... due to the fact it's in effect a guided missile.)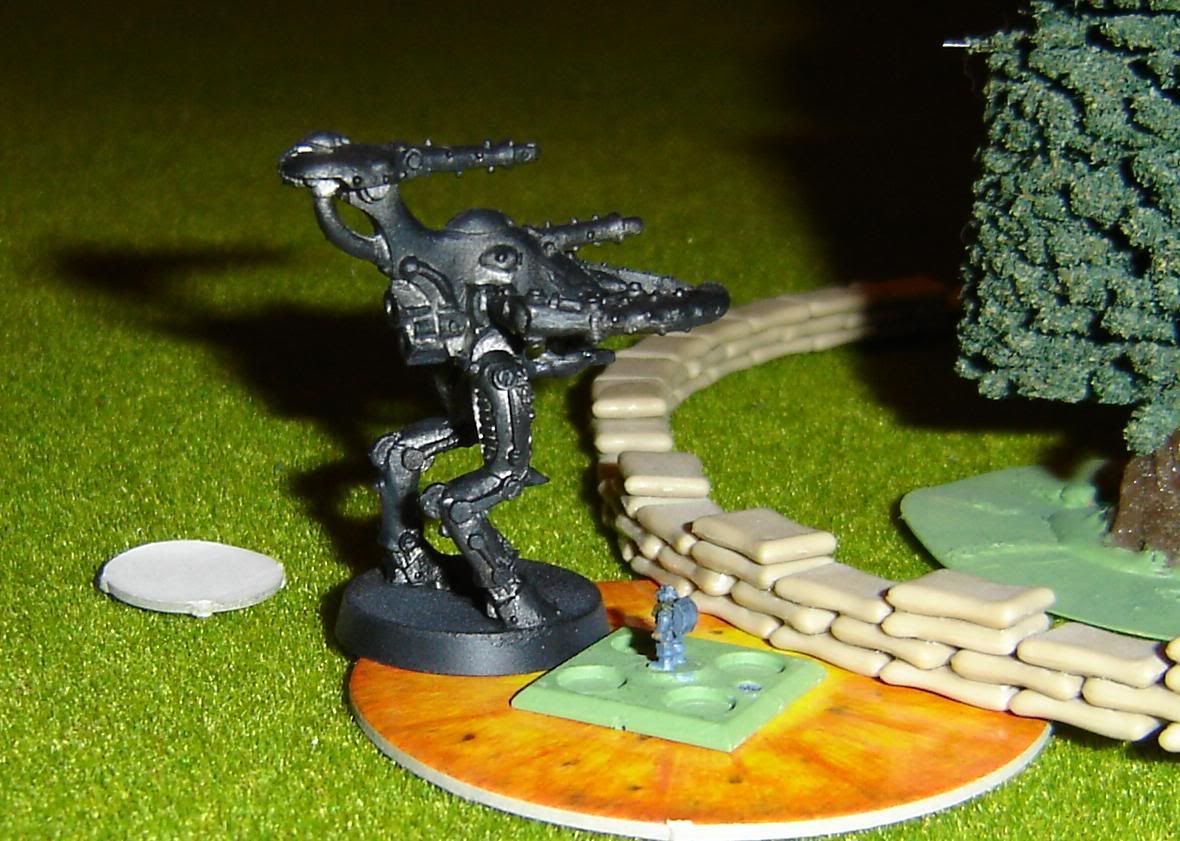 The Daemonic Alter of Slaanesh scuttles across the open ground and into the trees trying to get closer to it's prey. (I had a plan, I hoped it was a good one). James charged his cavalry over the top and straight into the Alter. (The Alter is described as a Superheavy Daemonic Engine but I would rather give it a location template and call it a Scout Titan at the very least. Ah, well...)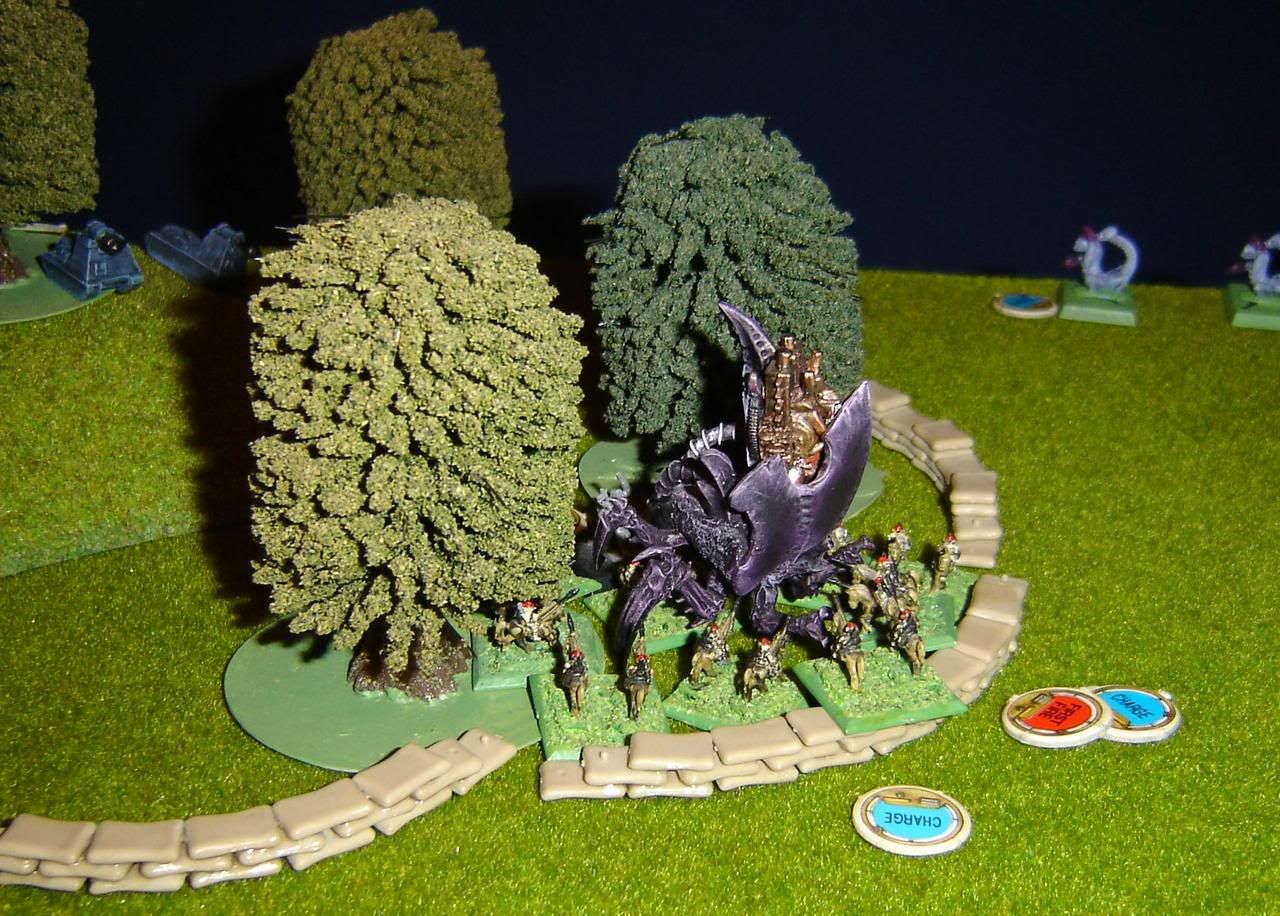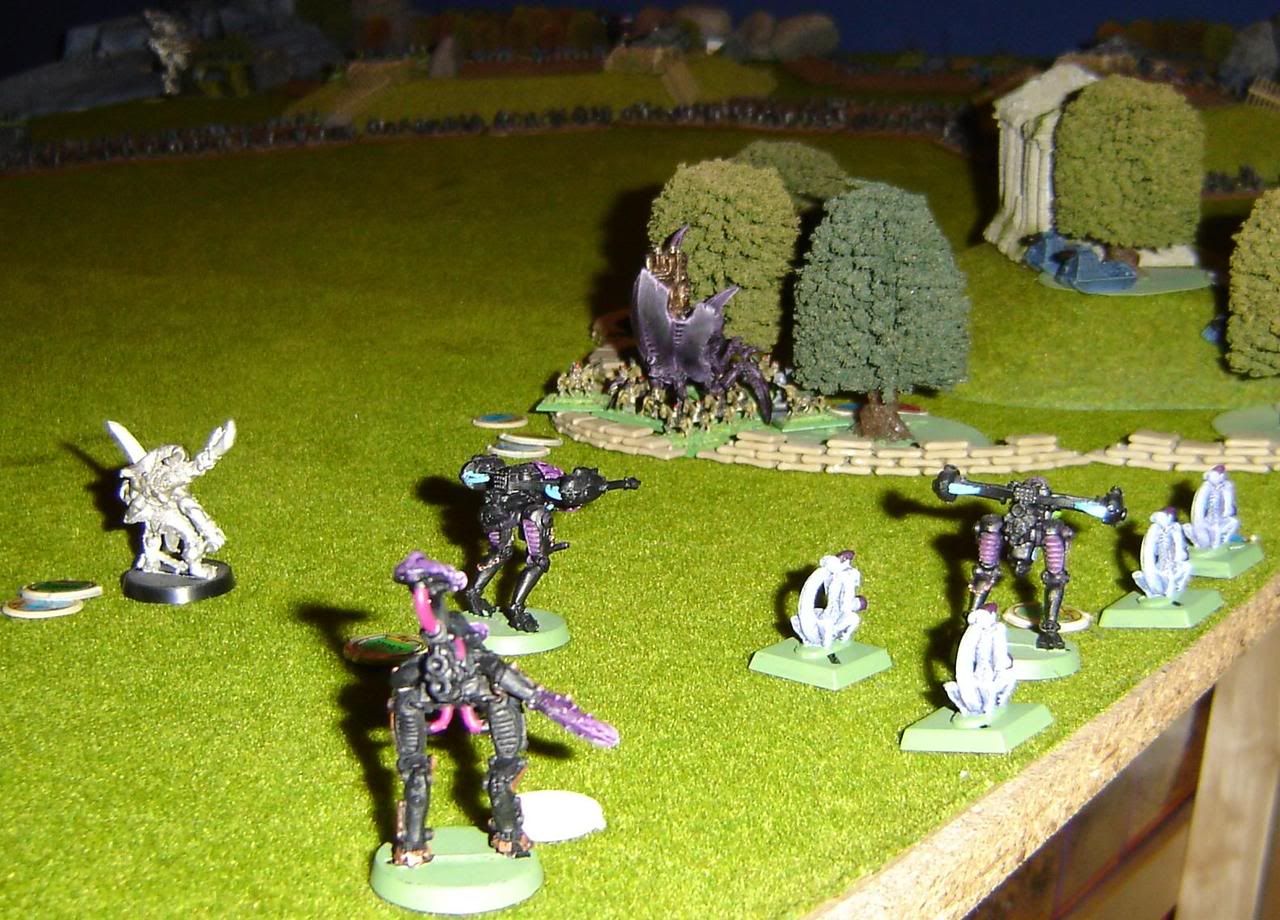 ...too many photo's later and meanwhile back at the ranch...
James tries again to protect his Shadowsword with the remains of the cavalry troop but the Subjugator behind the Imperial lines makes a dash for the Rifle Company HQ and one of the Thudd Gun crews. The surviving Hydra platforms, the Regimental Baneblade and two full rifle platoons all snap fire at the charging Titan but again fail to make any hits count. with a -3 to hit I was not surprised... Relieved but not surprised.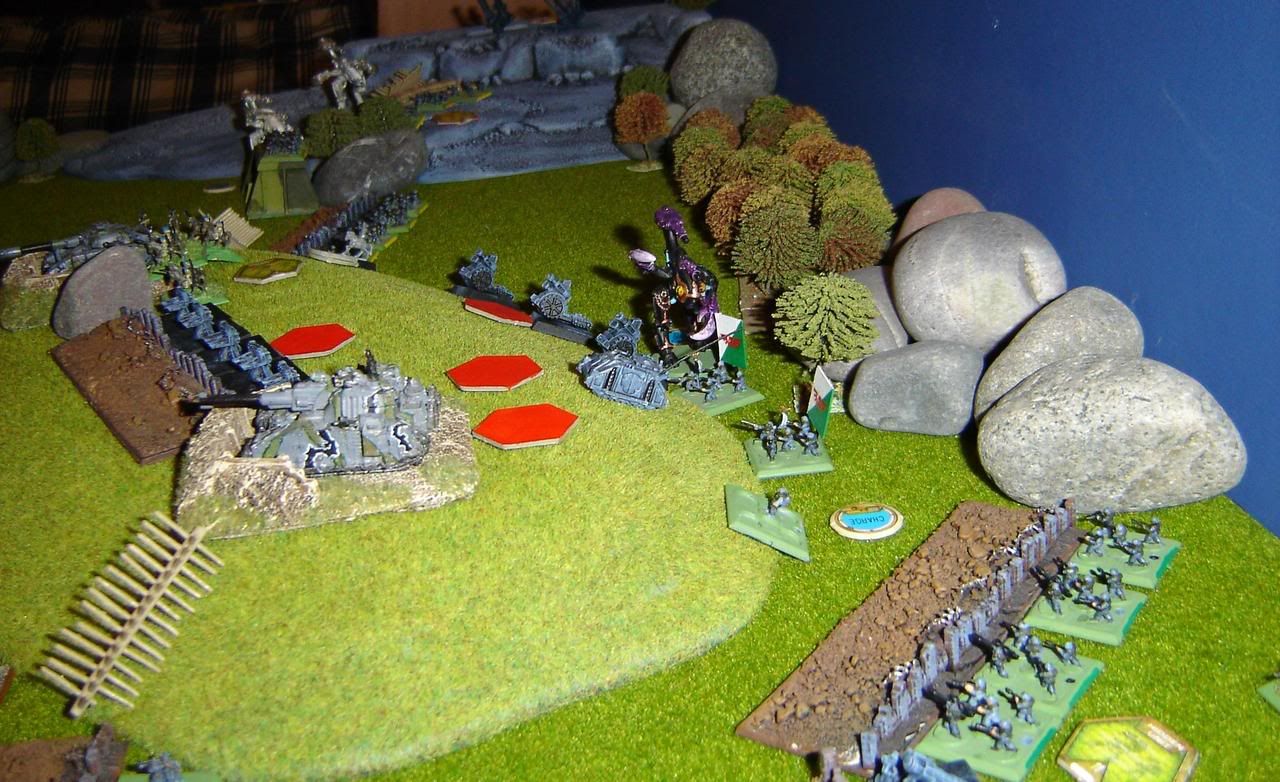 Two more Subjugators use the defilade as a staging point for their charge into the Imperial lines. The Shadowsword, a rifle platoon and a heavy platoon all try to snap fire the Titans but again with the same poor results. As they charge in the newly fixed Subjugator takes their place awaiting next turn to seek it's revenge.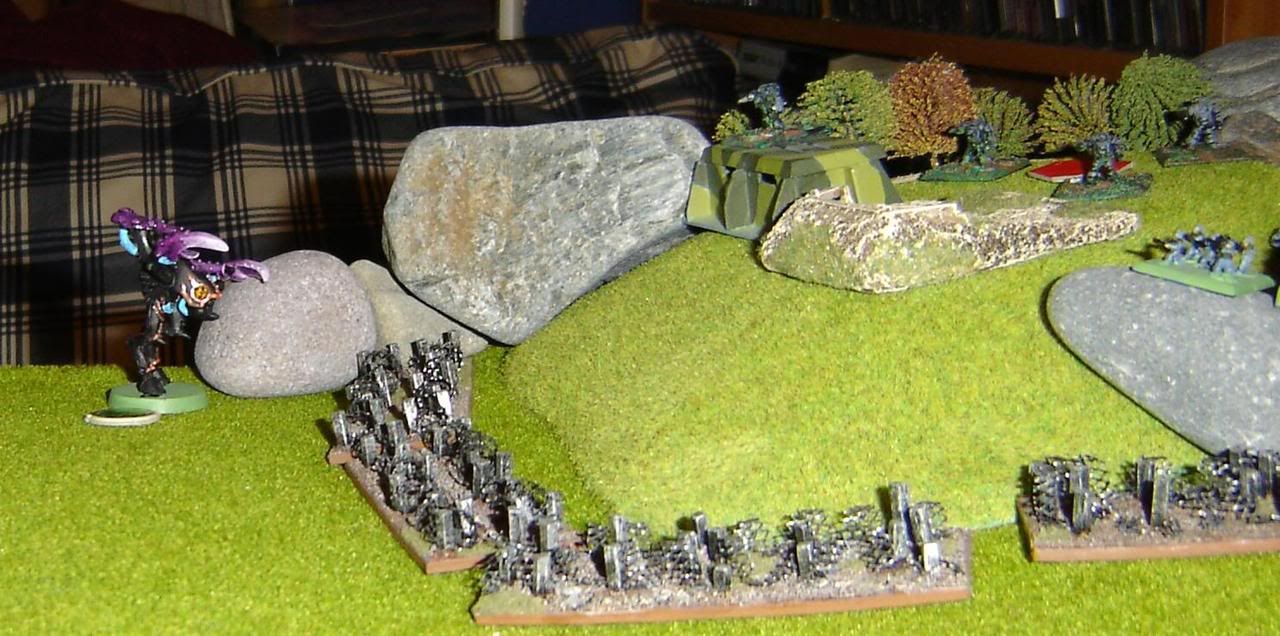 The Chaos Forces seem to avoid getting too close to the Alter and none come to it's aid against the Cavalry that surrounds it. Very odd... The Rhino APC's stay in the shelter of the trees with their troops still embarked. The focus of troops quickly changes flank as packs of Slaanesh Beast Riders and Daemon Knights as one, like a darting shoal of fish or flock of birds switch their direction to the left.