Hi Guys, just testing the waters with an old BatRep.
The following is a battle report from about two years ago when I managed to bully a very grumpy Chaos Player (known as John hereafter) into playing an off the wall scenario in a Mega Wars Campaign. The Fluff is Chaos forces are using a valley to advance but are ambushed by a brave (desperate) force of PDF.
PDF start Dug In and Hidden while Chaos set up facing the direction of travel with Advance orders. The valley has a few craters (yes, ok... there painted ice cream cone lids) while the PDF sit comfortably behind the walls of a burnt out Farming Complex where they have trenches, and plenty of cover.
I can't quite remember the exact Chaos OOB (Order of Battle) but PDF has...
PDF Tactical Infantry Company
PDF Heavy Infantry Company
PDF Anti Tank Support Company
PDF Earthshaker Artillery Company
PDF Sanctioned Psyker
PDF Rgt Command Baneblade
PDF AA Battery
PDF Heavy Weapons Platoon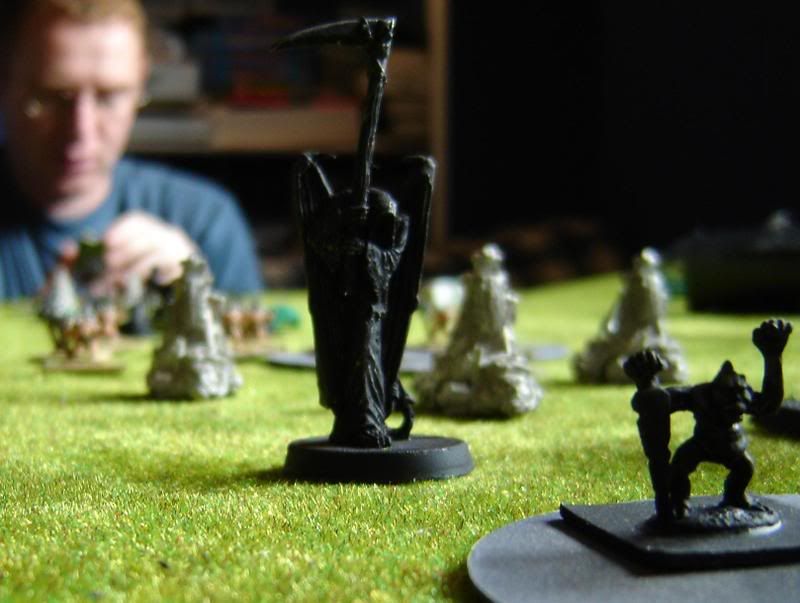 Set Up Phase - John talks to his Chaos units while I muck around with the camera.

1st Turn - Charge! Initial PDF artillery lucks out and manages to KO a Chaos Nurgle Warhound!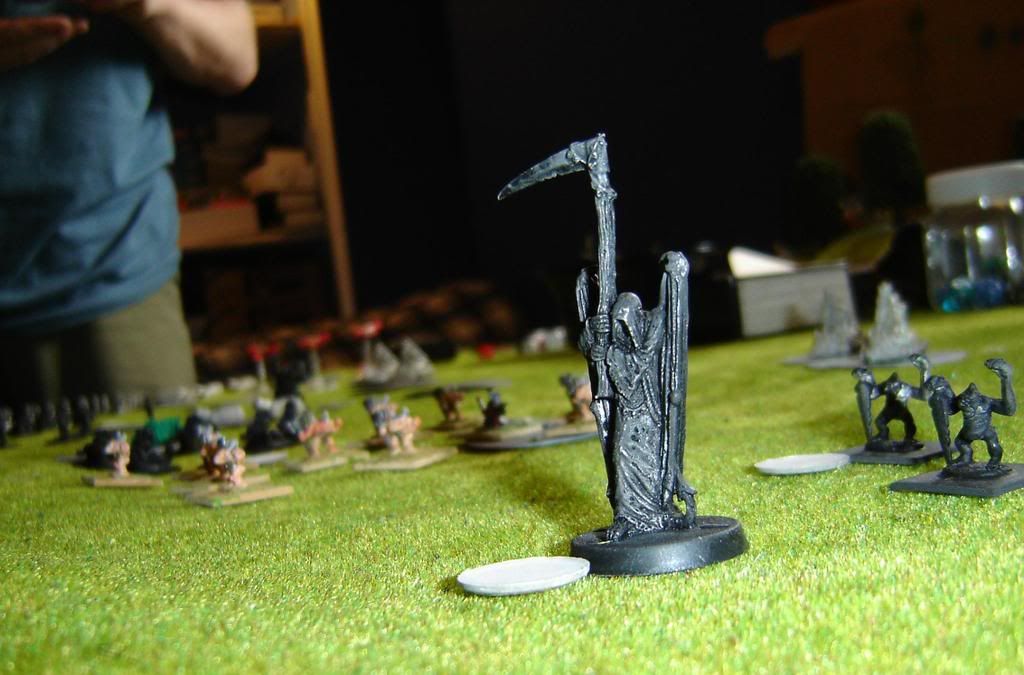 Mortarion pauses for a picture...

2nd + 3rd Turn - Despite incoming PDF fire Chaos forces push forward. PDF attempt to break each Contagion Daemon Engine in the hopes of weakening their return fire. It works but dilutes fire to other Chaos targets. A Hydra Platform takes out a Chaos Thunderhawk with Space Marines on board, hurray!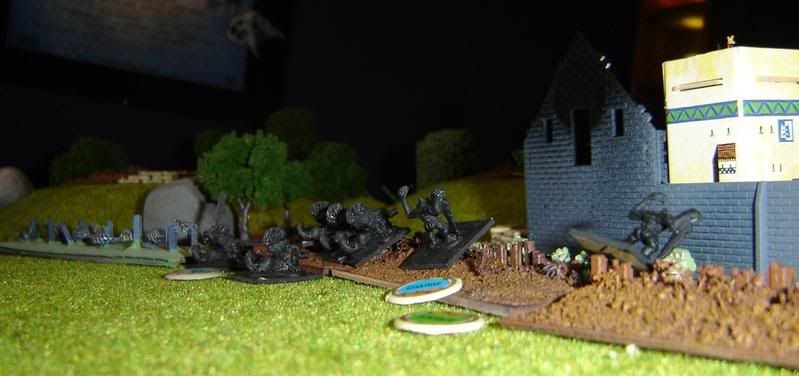 4thTurn - All across the battlefield Chaos Nurgle forces reach their foes...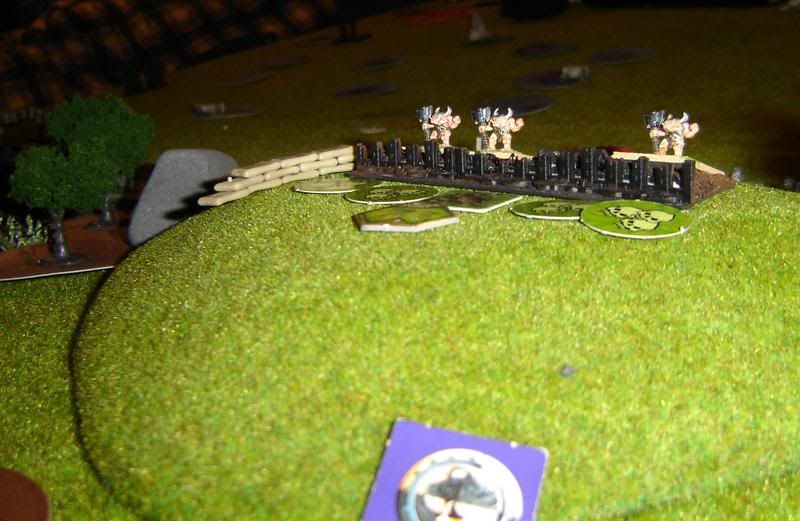 5th Turn - An entire Heavy Weapons Platoon is finally wiped out by Contagion before the Chaos Minotaurs can get to grips.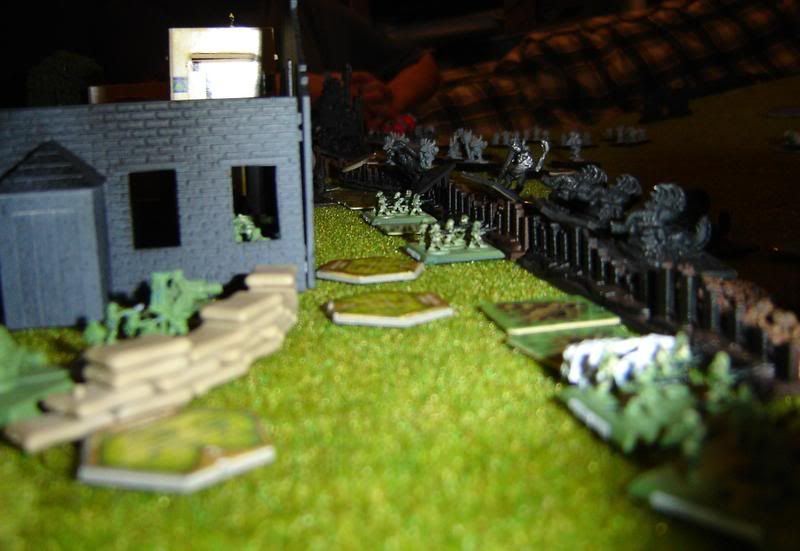 End Game - Despite passing countless morale rolls, breaking many of the Daemon packs (to little effect) and striping off almost all the ?Chaos Reward cards from the Chaos army the PDF crumbles into a sickening heap as Contagion spreads. Nurgle Daemons and Chaos slaves rip into the few dazed survivors remaining.
This left an untouched immobile artillery company doomed on the back line and some bits and peaces of a PDF Heavy Infantry Company scattered around the Farm to face the inevitable slaughter.
Chaos victory! (Damn... lost again)