Greetings!
I come with a battle report on a bit different battle than usual, with 2 people with different armies on one side against a third person with a third army, being in this case Ghazghkull Orks and LaTD Redux vs Tau Third Phase.
This time i have not made big changes in the report´s structure but i should next time at least put back the icons for marked units and create some for pop-up, landind aircraft, guided missiles and other similar special actions. About the battle itself, i doubt about some parts, like the flight routes in some cases, but those are minor things that won´t affect the understanding of the action.
Lists
We brought quite a number of new things to this battle, with the Tau being painted and with some new guys (more here
viewtopic.php?f=7&t=32782
), LaTD being a brand new army of miniatures never used before and Orks bringing the Landa i have been sculpting (check here for more
viewtopic.php?f=126&t=33155
if you are interested). For example: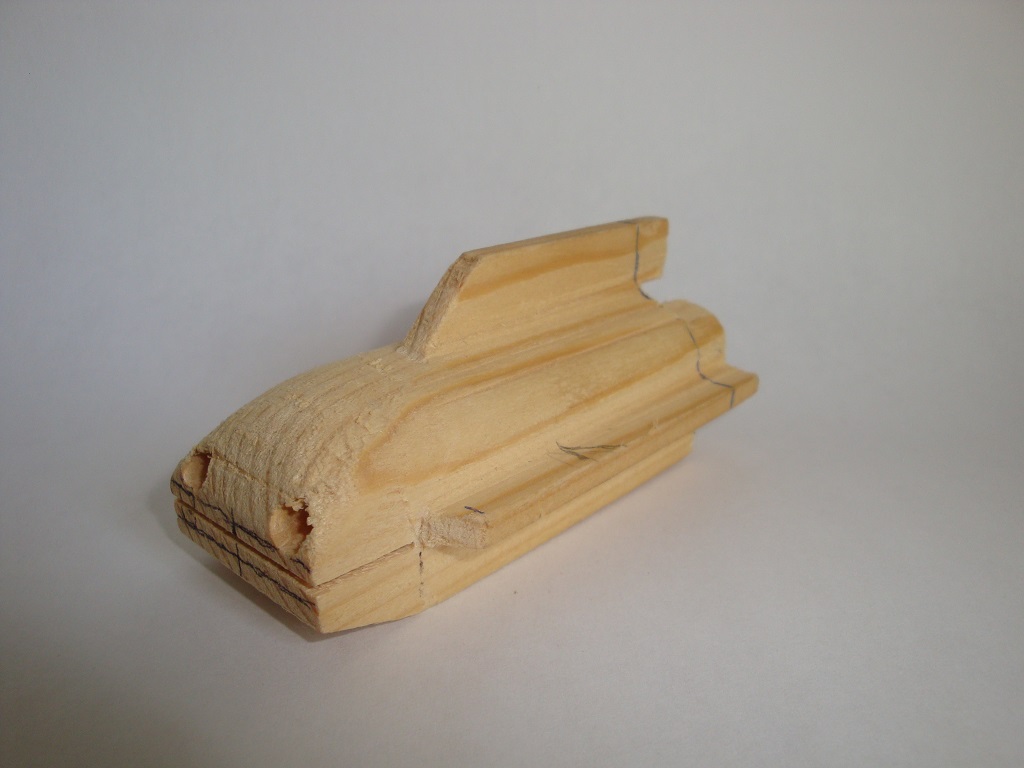 Incompertus, 2900 POINTS
Tau Third Phase Expansion (6.8 Approved)
==================================================
CRISIS BATTLESUIT CADRE [450]
6 XV8 Crisis Battlesuit, 2 Gun Drone units, Shas'o
FIRE WARRIOR CADRE [500]
Ethereal, 10 Fire Warriors, 5 Devilfish, 2 Pathfinders, 1 Devilfish
ARMOUR SUPPORT GROUP [350]
4 Hammerhead Gunships (Ion- or Fusionhead), 1 extra Hammerhead Gunship (Rail- or Fusionhead), Skyray
ARMOUR SUPPORT GROUP [350]
4 Hammerhead Gunships (Ion- or Fusionhead), 1 extra Hammerhead Gunship (Rail- or Fusionhead), Skyray
RECON SKIMMER GROUP [175]
6 Tetra
RECON SKIMMER GROUP [175]
6 Tetra
KROOT KINDRED [175]
Kroot Master Shaper, 9 Kroot Warriors
BARRACUDA SQUADRON [150]
2 Barracuda Fighters
BARRACUDA SQUADRON [150]
2 Barracuda Fighters
TIGER SHARK SQUADRON [275]
2 Tiger Sharks, 6 Gun Drones
ORCA DROPSHIP [150]
I have no idea about where the last 100 point went to, neither the owner do. Place your bets and guesses wherever you want, as funny as possible.
From our side, LaTD brought numbers and shooting so i had to add with my Orks speed, AA and air support and Scouts, who would have told me as an Ork? This Ork list was going to be the first of a series to test for a tournament in April but ended up going to it without testing it more, even though it is a type of list i don´t have much experience with. Right now is more like support for LaTD to plug its holes than a list itself but interesting. Biggest problem is having two BTS but none of us could think of what to change to fix that and neither gave it much importance, as both are relatively sturdy.
Incompertus, 1495 POINTS
Lost And The Damned - Redux (0.3 - Experimental)
==================================================
COVEN [225]
Daemonic Pact, 2 Cultists, Demagogue (Arch Heretic), (Nurgle), 9 Mutants
COVEN [225]
Daemonic Pact, Demagogue, 2 Cultists, (Tzeentch), 9 Mutants
DAEMON POOL [45]
3 Lesser Daemon
NURGLE CONTAGION [325]
4 Contagion Engines
TZEENTCH SILVER TOWERS [325]
4 Silver Towers
HELLFIRE CANNONS [200]
4 Hellfire Cannons
TZEENTCH DOOMWINGS [150]
3 Doomwings
Incompertus, 1495 POINTS
Ghazgkhull Thraka's War Horde (NetEA Tournament Pack 2013)
==================================================
BLITZ BRIGADE (BIG) [300]
Oddboy (Soopagunz), 6 Flakwagon, 2 Gunwagon
MEKBOY GUNZMOB [195]
5 Big Gunz, Warlord, Nobz, Flakwagon
STORMBOYZ WARHORDE [150]
6 Stormboyz
STORMBOYZ WARHORDE [150]
6 Stormboyz
KULT OF SPEED [200]
Warbuggy, 7 Warbike
FIGHTA SKWADRON [150]
3 Fighta Bomba
FIGHTA SKWADRON [150]
3 Fighta Bomba
LANDA [200]
Deployment
We place objectives on our own side, with the three of them quite close to each other, with the Alliance of chaos on the left flank in the ruins, and the Tau on center-right side with the forests and hills.
Two formations of Fightas, one empty Landa and one formation of Doomwings are kept on reserve from the Alliance, and two formations of Barracudas, one of Tiger Sharks with Drones and one Orca with Kroot from the Tau side.
On Garrisons a Gunzmob, Hellfire Cannons and one of Stormboyz protecting the Cannons are placed, with he first two on Overwatch. Tau place nothing.
Deployment is asymmetric, with Tau placing most of their ground forces on the left flank and the Alliance placing thorough most of the deployment area equally.
Turn 1. The alliance gets the initiative.
A:
Doomwings go on CAP.
T:
Barracudas 2 go on CAP
A:
Coven makes a double forward and takes position in the ruins.
T:
Recon 1 fails and moves towards the ruins on their left.
A:
Stormboyz make a double and rush forwards and extends to wall the army.
T:
Recon 2 fails and moves towards the right.
A:
Coven HQ marches toward the forest in the middle.
T:
Hammerheads 2 double towards the right flank further than Recon 2, behind a hill.
A:
Contagion engines sustain fire at Hammerheads 2 now in range, destroying two including the formation´s Skyray.
T:
Fire Warriors (BTS) double and fire on Stormboyz 1, killing two.
A:
Silver Towers advance and fire with only the MW shots against the FWs (BTS) killing nothing.
T:
Crisi double on the Stormboyz killing all save one that retreats behind their boss. They position themselves on the ruins further into the action.
A:
Stormboyz 2 go on Overwatch to get cover and pass the turn.
T:
Hammerheads 1 double towards behind a set of ruins.
A:
Fightas 1 fail and stay on the base, blaming each other.
T:
Tiger Sharks ground attack on the left of the Stormboyz 2. CAP activates and tears down both. Drones fire on Stormboyz and kill two stands. (This was a mess, as i had written that two planes died, but it cannot be the Doomwings becase the three appeared later both in my notes and photos, but if the Tiger Sharks died the Drones would be dead too. I acted like that the Tiger Sharks died and we confused the order on disembarking and Flak which would make more sense).
A:
Fightas 2 go on CAP not like their brethen now envy on ground.
T:
Barracudas 1 go ground attack on Stormboyz 2 to break the shield around the Hellfire Cannons. They don't kill any but break them nonetheless. Stormboyz 2 choose to not move.
A:
Hellfire Cannons sustain fire on Crisis, killing the poor ruins they are on instead.
T:
Orca air assaults the Kult on leftmost side, and CAp activates, killing nothing, but the Overwatch from the Gunzmob kill two Kroot. The following combats gets the Tau annihillated for three Bikes lost.
A:
Blitz Brigade doubles toward the rightmost objective, not afar from the Hellfire so if some Skimmer decides to appear.
Here we three forgot completely about the Kult and Landa's activation, which remained on their places.

All rally save Stormboyz 2 which run towards the right flank and deploy around the Blitz Brigade in a way so any that want to shoot at them with a 30cm range gun (Fusion Hammerheads and Recon) would need to go around the Stormboyz to be close enough.
Turn 2. Tau get the initiative and prepare for something BIG.
T:
Recon 1 calls coordinated fire with the Crisis adn double on the Silver Towers, placing one guy behind them and crossfiring the towers, till only one survives (yes, the map is wrong, it is only one), which runs back to with the Stormboyz 1.
T:
Tau retain and Recon 2 calls another Coordinated Fire wih the Hammerheads 2, but having to go around the Stormboyz 2 wastes enough movement that they barely get into a crossfire, and beetwen most Recon 2 weapon being out of range and the Hammerheads 2 being mostly suppresed, combined with double's -1 gets the Blitz Brigade losing only one Flakwagon.
A:
CovenHQ summons Daemonic Beasts and assault Crisis, which they wipe for no losses, and they consolidate back into the forest they came from.
A:
The Alliance retain with Fightas 2 that ground attack Drones to prevent them from assaulting effectively and the Tau react by activating the Barracudas' CAP but no side get to do any damage.
T:
Drones advance on the Contagion Engines to place a BM.
A:
Hellfire Cannons advance forwards to the Tau objective and fire against Hammerheads dealing no damage to them.
T:
Hammerheads 1 fail and shoot their Guided missiles towards the poor Flakwagon on the Gunzmob, melting it into the ground.
A:
Stormboyz 1 double and postion themselves behind the Recon 1 and in front of FWs, to crossfire later the first and disturb the movement of the second.
T:
Fire Warriors double and going around left of Stormboyz 1, shoot with everything at Coven, killing two Mutant stands.
A:
Contagion Engines sustain on the Fire Warriors dealing no damage but placing three BMs.
T:
Barracudas 1 intercept Fightas 2, but do no damage.
A:
Blitz Brigade risks a clip assault against Recon 2 with a base -1 resolution modifier because of the BMs. Miraculously the win and even with no losses. Recon 2 withdraws towards Contagion Engines.
A:
Doomwings intercept Barracudas 1 but neither takes damage.
A:
Fightas 1 ground attack Recon 2 destroying two of them.
A:
Gunzmob Sustain Recon 1 destroying one of them.
A:
Coven marshall and place a BM on the FWs.
A:
Kult of Speed advances on the FWs for no losses.
A:
Landa lands on the Kult and fires on the FWs, killing some.
Stormboyz 1 rallies
Stormboyz 2 don´t rally and stays on place.
Coven rallies
Recon 2 rallies
Hammerheads 2 don´t rally
Silver Towers don´t rally and stay on place.
Unfortunately i don´t know about the rest but all of them had at least two BMs or more and not enough Leaders, so they would remain with at least one BM no matter what happened.
Landa takes the Kult with him and goes back safely. The rest of the planes reach their bases with no loses.
Turn 3: Tau get the initiative again and rush again into the action.
T:
Fire Warriors sustain on Coven leaving only two survivor, which flee to the Silver Towers.
T:
Tau retain with Recon 1 which fails and shoots on Stormboyz 1, killing none but breaking them, and they withdraw between the FWs and the Hammerheads 1 to disrupt the movements of the two, while keeping the distance to avoid being destroyed.
A:
CovenHQ summon Daemonic Beast again and assaults the drone, again wiping their opponent for no losses and consolidating back into the forest.
T:
Recon 2 fails and gets broken, choosing to withdraw between the two Tau objectives.
A:
Gunzmob sustain on Recon 1, destroying two vehicles and breaking them, which withdraw behind some ruins not far from the Ork right objective.
T:
Hammerheads 2 get infected with Recon 2 bad's luck and break when failing their activation,and withdraw behind the hill they begun behind.
A:
Doomwings go on CAP
T:
Barracudas go on CAP.
A:
Hellfire Cannons advance forwards adn shoot on Recon 1, killing one on BMs.
T:
Barracudas fail and stay in place.
At this point we checked the battlefield and decided that if the Landa landed on the unprotected Blitz it would be the win of the Alliance on 2-1 with Blitz and Take and Hold against Take and hold of the Tau so there would be no more need to play. We tried sending the Landa and it landed safely surviving the Barracudas CAP.
(While writing these i realized that it would be possible for the Tau to force a draw, by killing the Silver Towers and get BTS with the Barracudas if they survive the Doomwings flak first or maybe if the Hammerheads could break the Kult and Landa if they are in range).
Conclusions
It was an interesting game, as playing with 1500 points, more if they are a force with no real punch and all support like this, against 3000 puts pressure, even if there is another 1500 points to make nasty combinations with. I made a big mistake with the Stormboyz 1 placing them too afar and that left us as easy prey for crossfires that could have annihillated us even further if we didn´t try to fix it. On the other side Stormboyz were a nasty formation protecting both Hellfire Cannons and Blitz Brigade very well.
On the Tau side, on my opinion, while the failed activations on the Hammerheads 1 hurt him, in my opinion would have changed more the battle if the FW were to support better the Crisis and Recon 1 and place them closer to the objectives, as that would have prevented the Crisis demise just by placing themselves close enough to threaten an assault as a counter later. And the Orca assault, which was as reckless as mine with the Blitz Brigade, even if there were no Overwatch.
LaTD Redux is definitely a necessity, and I am even more convinced after this game. The 1:2 ratio makes this list stray away from how boring normal LaTD is.
On the tournament list, i took down the Landa and one of the Stormboyz formations and got more punch with a bigger Blitz BTS and one Blitz Brigade with a Suppa-Zzap's Oddboy. It performed quite well on the tournament, by the way, better than expected considering that usually i take more numbers and punch in a list and i am not used to this kind.