Turn 1: The manoeuvre around not much doing turn. DA initiative, gave first turn to EC. Dark Angels deployment zone is northern table edge.
Moridin led out putting his Hell blades on CAP PDP responded by putting his Thunderbolts put on CAP, no we don't know why either.
Subjugator doubles, firing on western DA garrison, killing a dreadnought the DA devastators double occupy the western church. The EC western armour company doubles, firing on devastators in the church missing completely.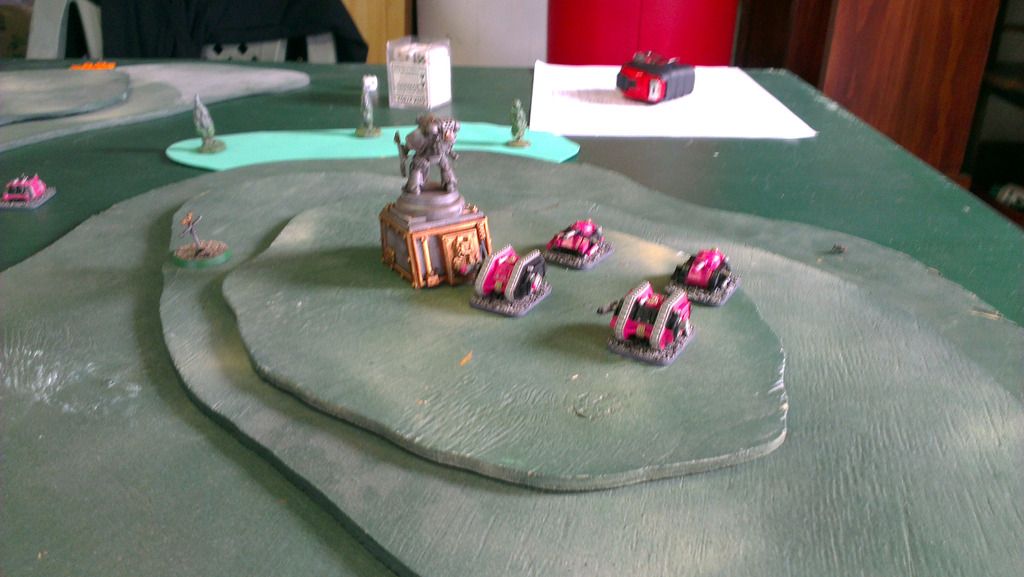 The DA land raiders double firing on the subjugator and missing with a 1 Yahtzee, PDP the DA owner (who is very hung over) literally throws a dice brick out the door……..this will not be the last of this.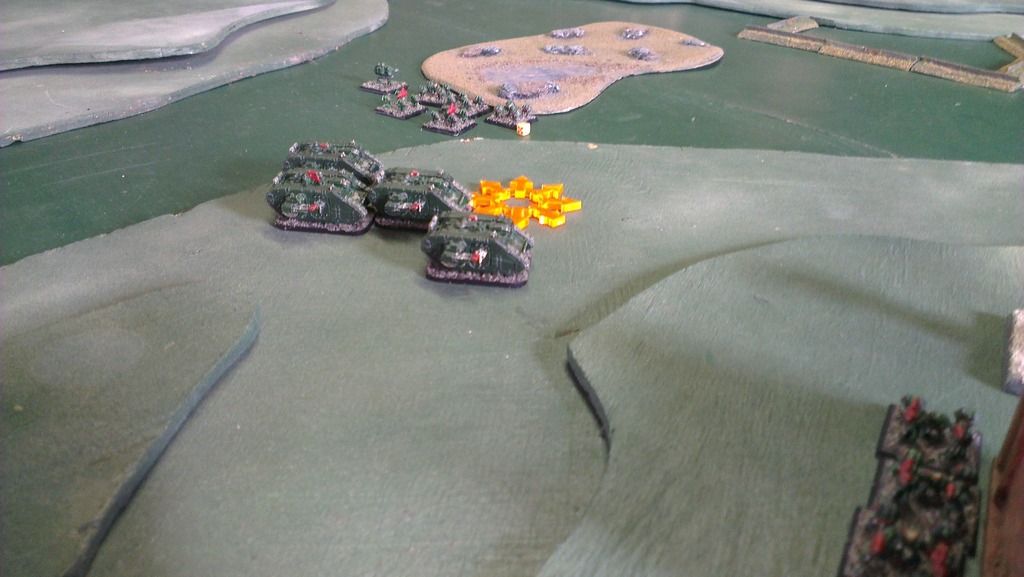 EC noise marine retinue doubles and fires on western garrison killing 1 stand; the god machine reaver advances fires on noise retinue kills 2 noise, 1 regular and 2 rhinos, 6bm applied.
EC raptors march flanking behind north west forest and make ominous and disturbing noises as raptors (mutated oath betraying freaks that they are ……..I know my loyalist colours are showing…….back on topic) the DA respond in the form of whirlwinds sustain on raptors 2 killed 2 saves.
The EC Havoc retinue doubles to the centre hill and bail out; the DA eastern tacticals on over watch fire at end of 2nd impulse killing 3. The survivors return fire but all hits saved.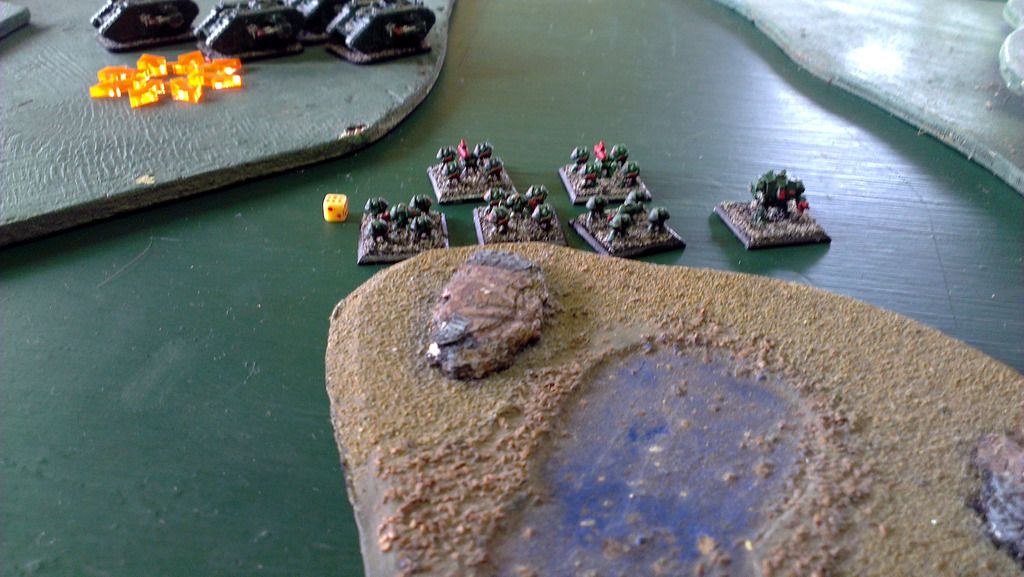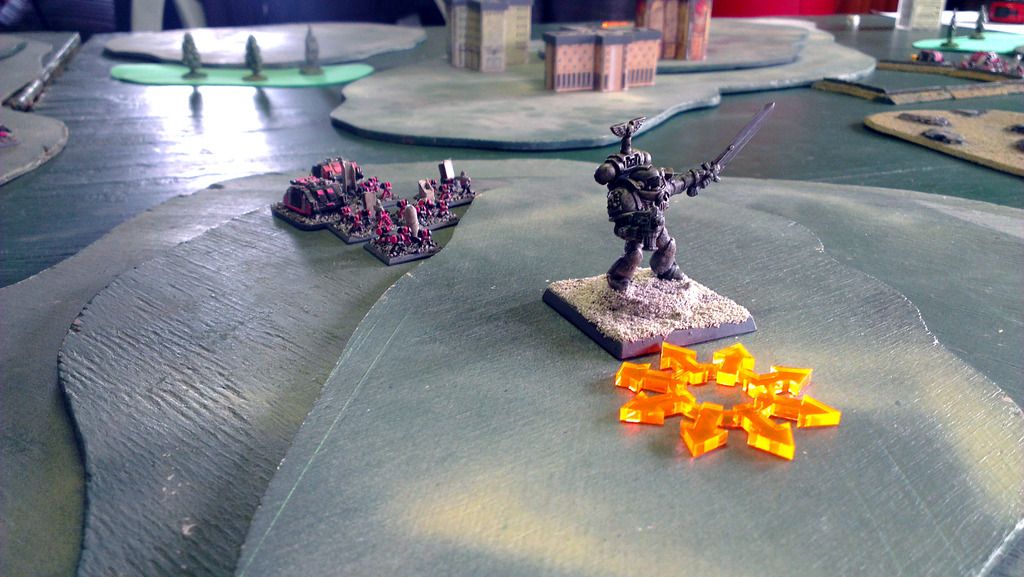 The DA Predator destructors double west firing on the raptors missing completely. The EC eastern retinue march occupying the north eastern building complex.
The DA advance with the annihilators killing 2 rhinos in the centre havoc retinue breaking the unit. Moridin chooses to stay put hoping for a good rally given the size of the unit.
EC eastern armour company doubles to the eastern hill firing on the central tactical squad all hits saved though. PDP may not be able to hit anything but as a rule good with armour saves……until EC Knights double firing on central tacticals again killing 5 units including captain breaking the unit……the knights are given a new nickname which I wont repeat here.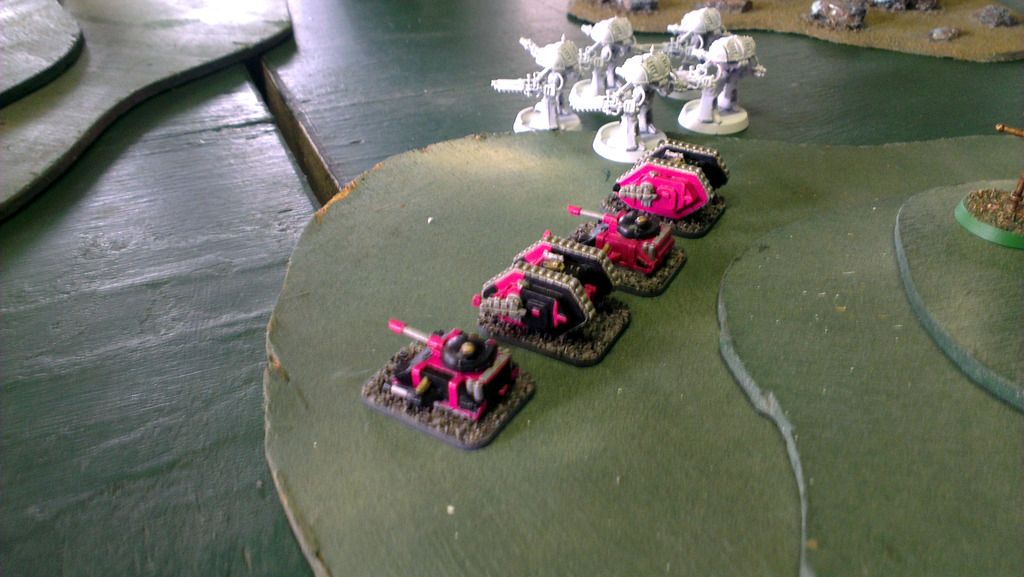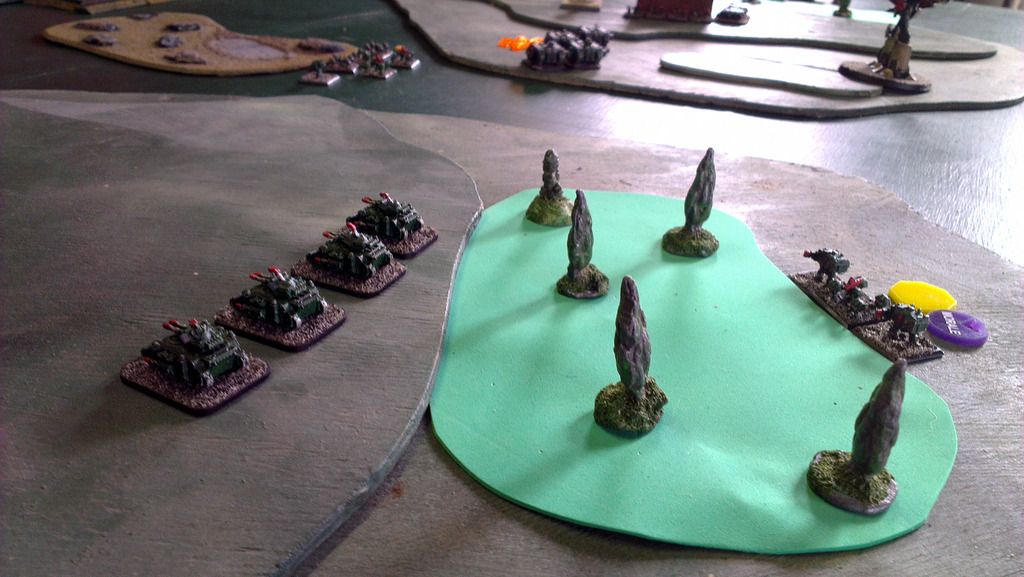 field at the end of turn 1