Using some map making software, I have two very basic maps to potentially get the next Airspace Campaign off the ground...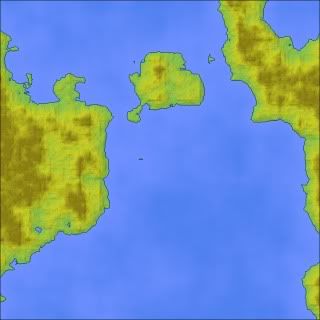 and
I have a couple of very general ideas on where to go with this...
1. Something very important was just discovered on this fringe world, and all the combatants are rushing there to get it. I.e using some rules for orbital drops, ie special scenarios (Like CheesyRobman's), new aircraft (Caestus Assault Ram, Ork Landa), and new rules (such as dropping from orbit, returning to orbit, etc.) This could allow a ladder style of campaign, factions that win various turns get bonuses and the like.
2. Something a bit more standard. The Good guys -I.e. Tau, Eldar, Orks, and Imperials- are attempting to evacuate a planet that is being sucked into a warp anomaly. Chaos forces are attempting to halt their evacuation and pin them on the planet in order to suck them into the warp as perpetual playthings for the Gods.
3. Or something totally different that you suggest.
Let me know what you think and any ideas of what you would like to see in the next AI online campaign.