Time for some transports - Malefactor test ahoy! It's a bit big (40mm base) for something with the transport capacity of a Rhino, and doesn't give the impression of having extra Firefight attacks, but it does the job. Although I've had to start press-moulding legs as I don't have enough of those ones.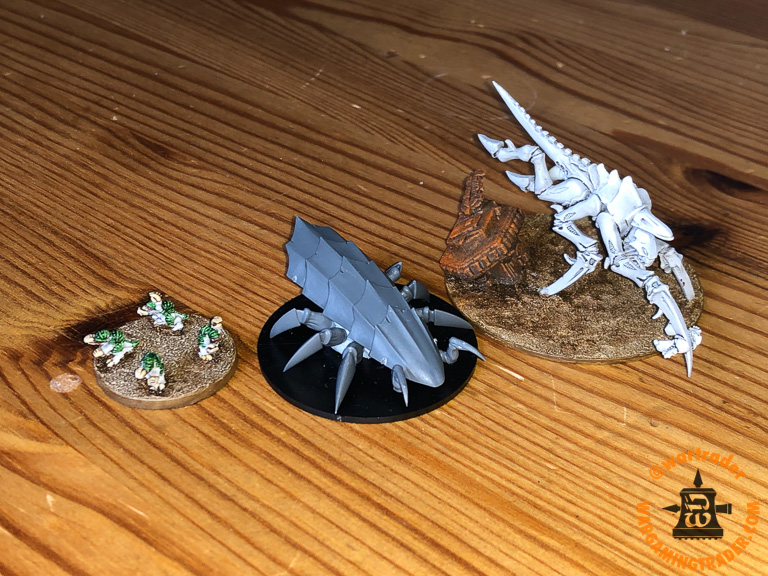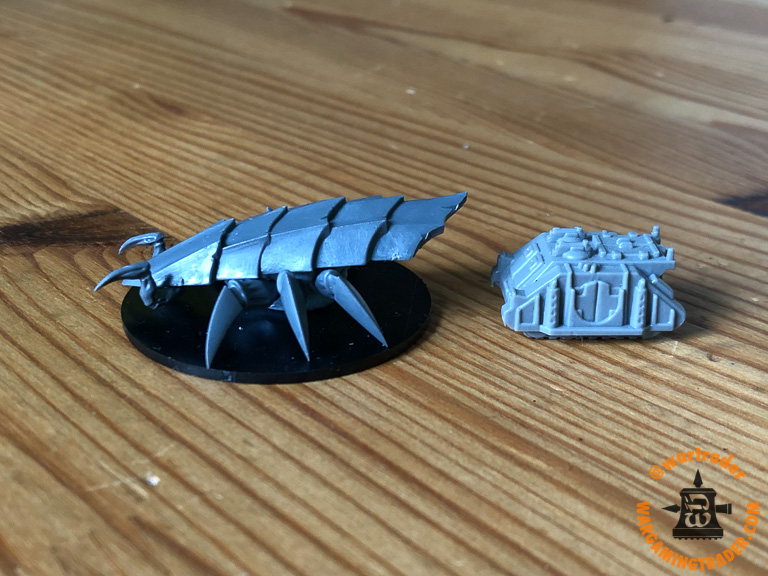 Plus some more bases painted.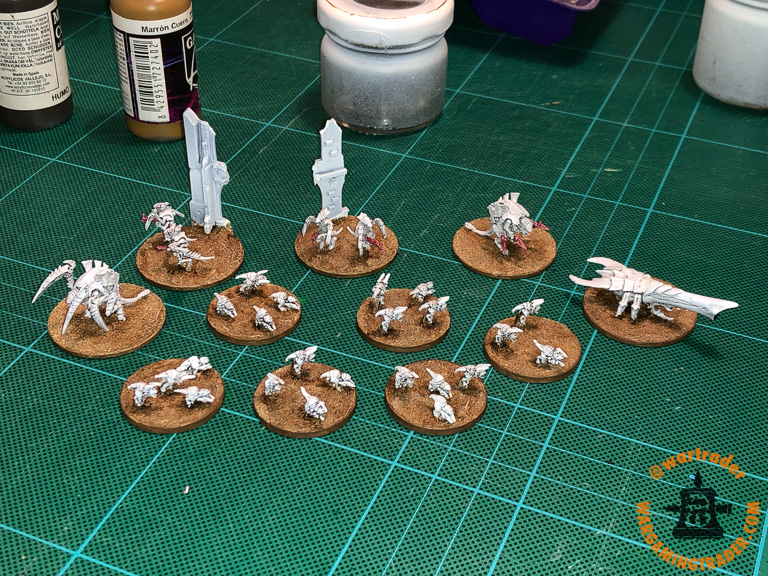 Followed by way too much filing to prep two more formations of 'Stealers.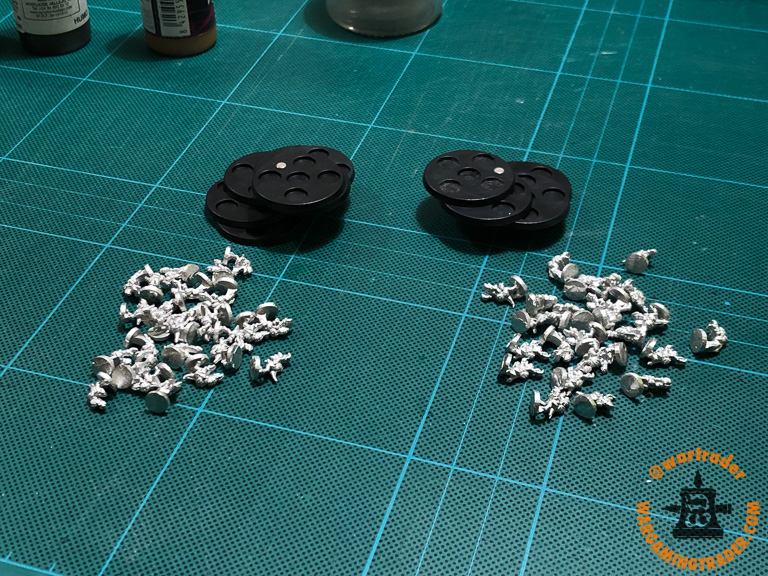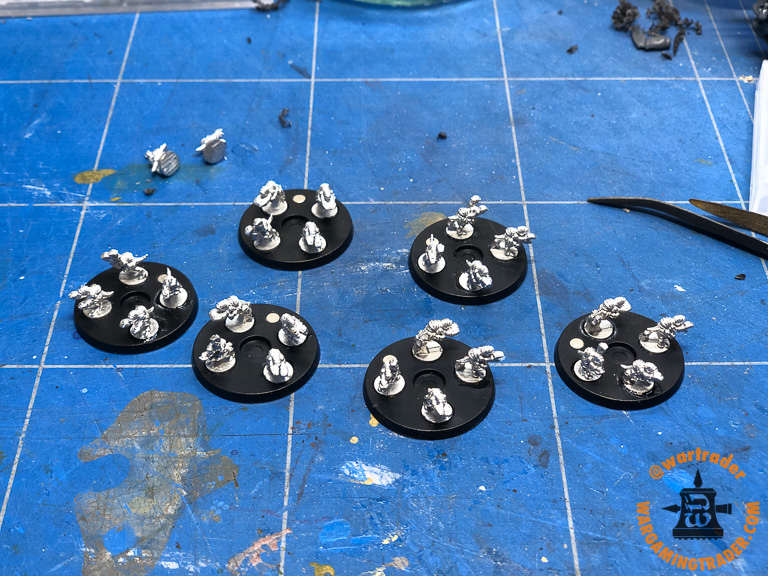 And I've finally prepped four Dropzone Commander flying things for use as Harpies/aircraft. You can also see some of the alternative leg tests for the Malefactors.