Hi all
This is a the start of my Chaos Epic project and I wanted to start a bit of a log rather than just random FB posts. I got a bunch of normal Space Marines and vehicles which I plan to make more chaotic! Most of my 40K knowledge is from Rogue Trader days where Traitor marines were just painted differently but I decided to added some extra parts to make them more chaotic. I will added some additional figures from Vanguard such as Cultists and Defilers over time.
Before settling on a chaos god I did a test paint of a couple of Rhinos. I was trying out a couple of different schemes - one Emperors Children (Slannesh) and Thousand Sons (Tzeentch). I'm not worried about mixing different chaos legions and gods but i have chosen to stick with Tzeentch.
Rhino conversions
I added spikes and skulls etc to the rhinos after going through all my spare WHFB and 40K spare parts.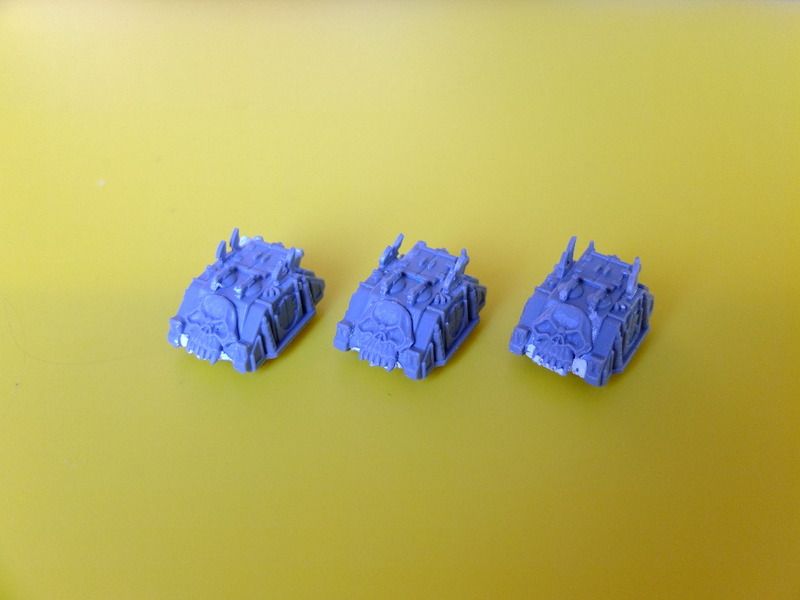 Landraider
For these I added lots of spikes and skulls. Also I replaced some of the weapon sponsons with 28mm fantasy arms.
For this first batch of landraiders and I went for a mixed colour scheme. The Thousand Sons had red armour before they broke away and blues afterwards so I went with a red and blue combo on these vehicles with gold highlights. I wanted them to be very colourful (as thats what Epic is to me). They were painted with a few layers and then washed.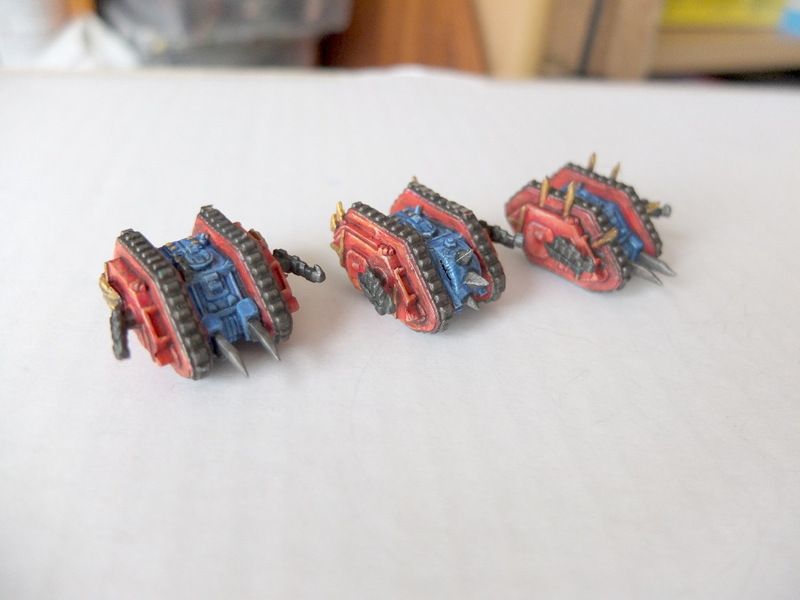 Rhinos
I used the same scheme as the landraider and painted the big skull gold. I will use different colour combos for the my vehicles as they are chaos and not as uniform as the loyal marine chapters.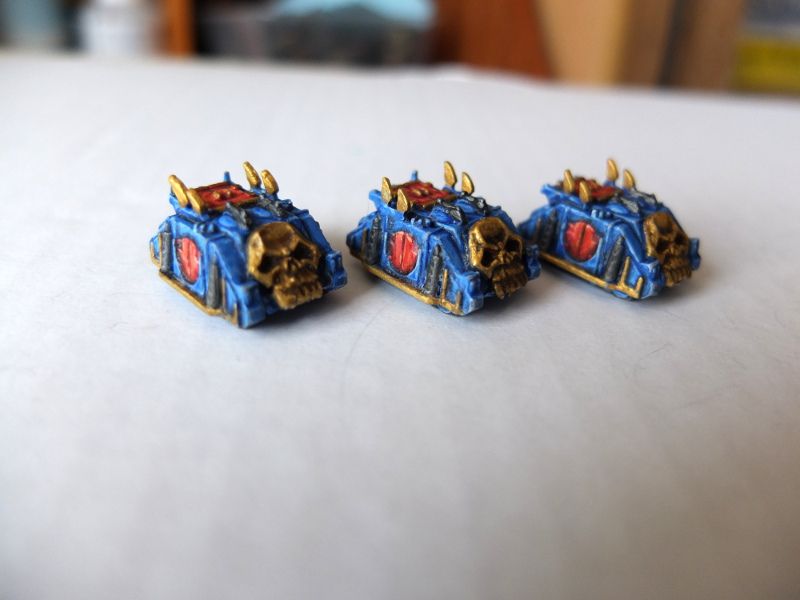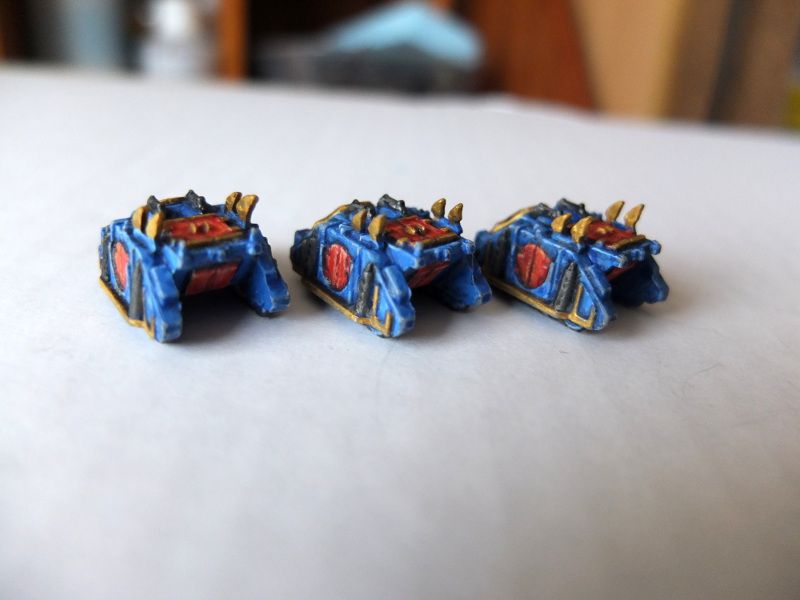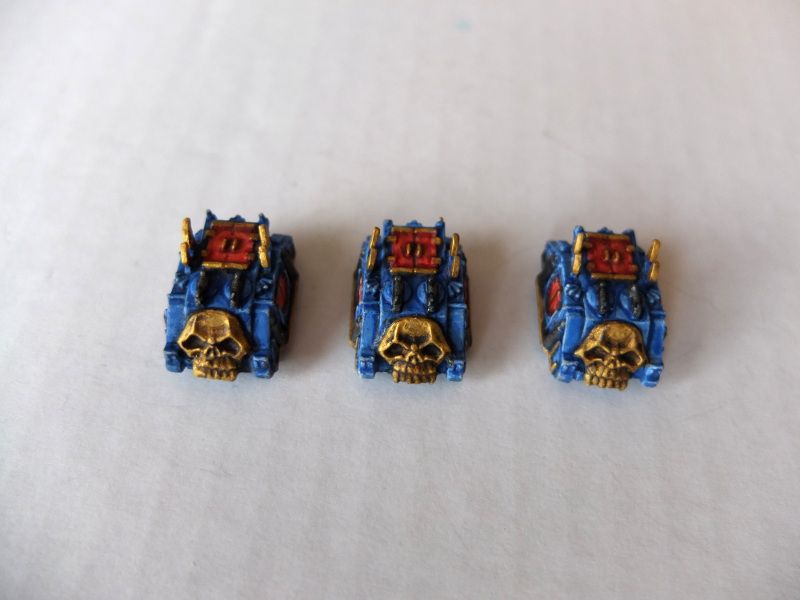 More soon as I have already finished some other bits.
_________________
My 6mm Wargaming site
http://6mm.wargaming.info