Hey guys! I hope this is the right thread...
SO ANYWAYS... I've been on dakka for a while posting stuff and painting stuff, you know, the normal stuff, until one day epic caught my attention. Now seeing as I'm a cheap mofo, I dont wanna BUY an army, especially seeing as some of the skitarii (the army I intend to play) are a bit off in terms of proxies. Of course you have your troublemaker cybershadows, which I very well may use, but I feel like I needed something
more
. So I decided to start sculpting. In 6mm. Now seeing as I have my pics thus far already posted on dakka, I will just add my pics there and post them on both forums, if that works.
Without further ado: Cacty's attempts at scratchbuilding so far!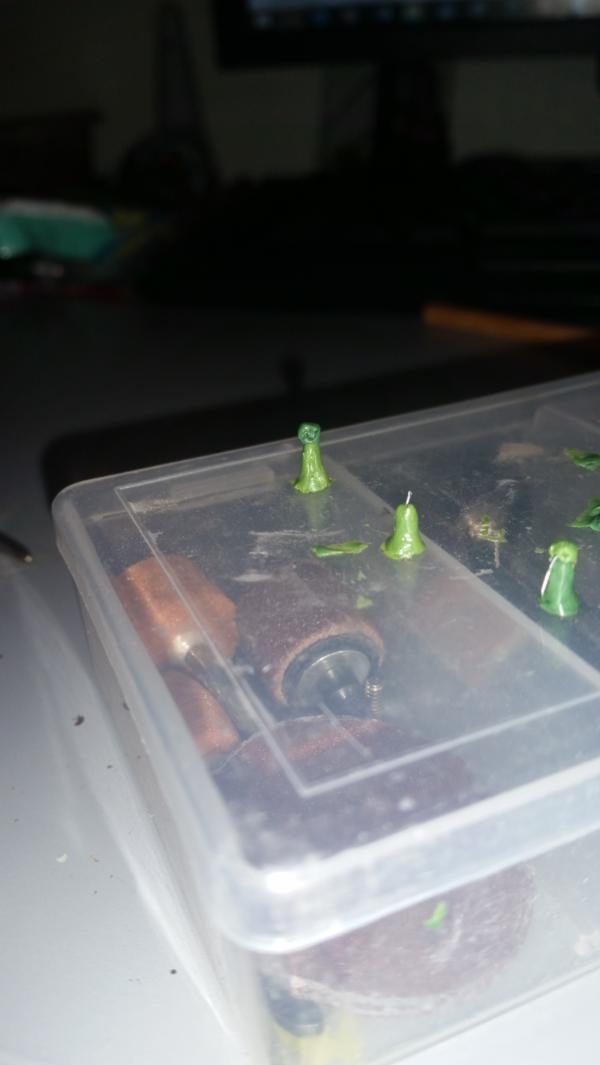 So this was my first attempt at a hypaspist, and quite frankly it's bad, but I think I've come a long way over these couple of weeks. So I decided to put hypaspists on hold and start making secutors (or magos, I havent decided what he is yet)