jimmyzimms wrote:
you switched to printing now on your fleet?

what are you using for your infantry bases? I historically used VGM 25mm rounds but they chamfered them now so I don't want those anymore
Sorry, only just saw this!
Those two ships are special cases, as it were. I still have a hoard of Battlefleet Gothic plastics to work through, but I picked those ships up from Battlefleet Galaxy because (A) I love his stuff, and (B) they serve as really good distinct-but-similar variants to the standard Chaos classes that I can pass them off as up-armored Iron Warriors variants. Coincidentally, I also have a venerable battle barge conversion using other Battlefleet Galaxy parts sitting in foam in storage to work on later this year / early next, too. I figure there's some Battlefleet Heresy action in my future at some point.
Also, infantry bases - I've been using Fenris Games for years:
https://fenrisgames.com/shop#!/Epic-6mm-trays/c/8776794
All of my Iron Warriors are on 25mm round bases, and my Skitarii, demons & future guard projects are on his 15x40mm strip bases. They're nice & low profile, about 1.6mm once sandwiched together, and the holes are bored wide enough that Vanguard & Onslaught minis both fit in just fine. Beyond that, I throw on a super thin magnetic base bottom from Litko, and the whole thing basically sits at the same height as the classic GW plastic bases (and doesn't budge in transit when stuck to a magnetic sheet). Beyond that, I use Litko's Flames of War MDF in 1.6mm thicknesses + magnetic bottoms for tanks, and that rounds out the force.
Now, hobby updates!
I finished up another seven knights for AT/LI, three more Questoris chassis and a quartet of Cerastus Atropos. Haven't been able to set up a fancy backdrop for photography, so here's everybody on my painting table:
Attachment:
And here's the Questoris knights, pre-decals, sporting their new dual battle cannon arms:
Attachment:
File comment: Boomsticks!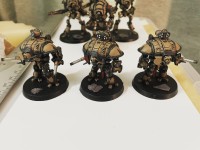 D3E7B9FF-EB8E-45AA-AF6A-BD4C692F9A30.JPG [ 721.59 KiB | Viewed 167 times ]
Finally, my current project is (still) converting a Warlord conversion beamer to fit on a Warbringer carapace mount. Finished cutting out portions of the old weapon, fitting the mounting point, backfilling everything I'd cut out around the mount, and building the trim back up with styrene & greenstuff. Once the trim greenstuff cures, it's all going to get a light sand & a filler layer of liquid greenstuff to smooth things out, and then I get to experiment with N-scale resin rivet decals!
Attachment:
File comment: Warbringer conversion beamer...conversion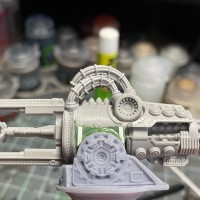 image2 (1).jpeg [ 299.06 KiB | Viewed 167 times ]
I foresee much swearing in my near future...