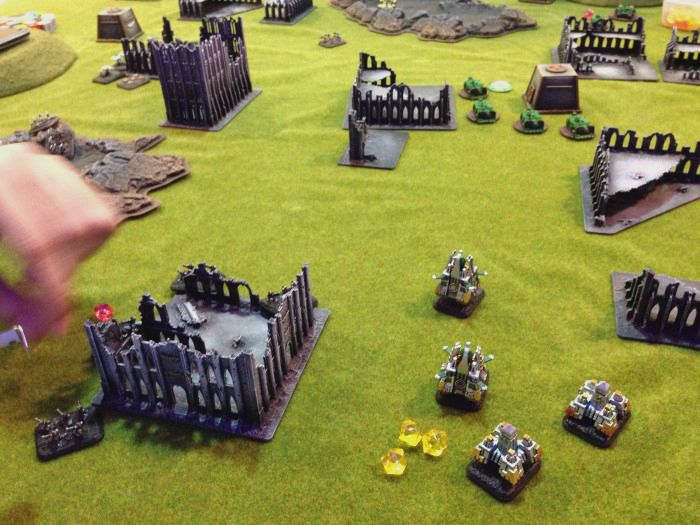 Incensed by the loss of their Supreme Commander, Salamanders vindicators viciously shell the Necron flanking force. When the smoke clears, the Necron infantry phalanx is in full flight.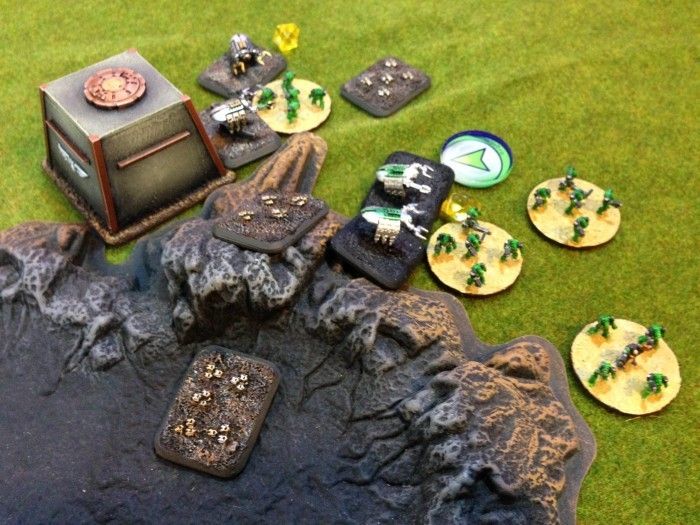 Tomb Spyders and scarabs burst out through the tomb complex near the destroyed pylons. They engage the terminators...
... and are sent packing! Their macro weapon attacks whiff uselessly while the terminators land every one of theirs. The terminators must really have liked their supreme commander, because they are TICKED OFF.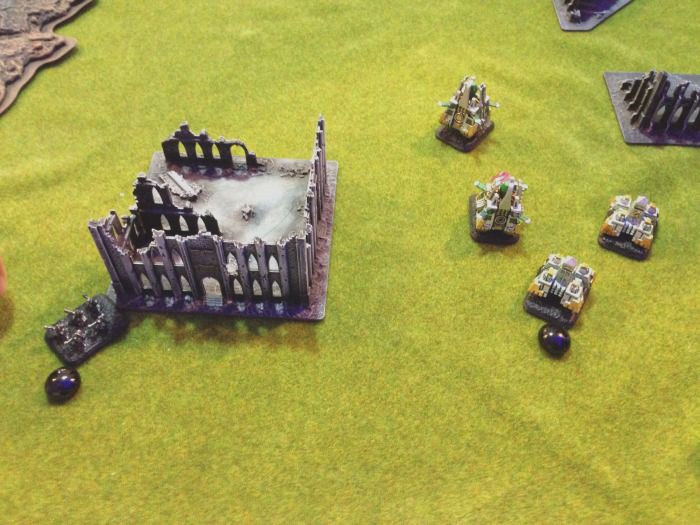 A Whirlwind squadron sustains and piles up the templates on the Necron flanking force. The monoliths are broken and fall back in disarray. The Marine backfield is green once more!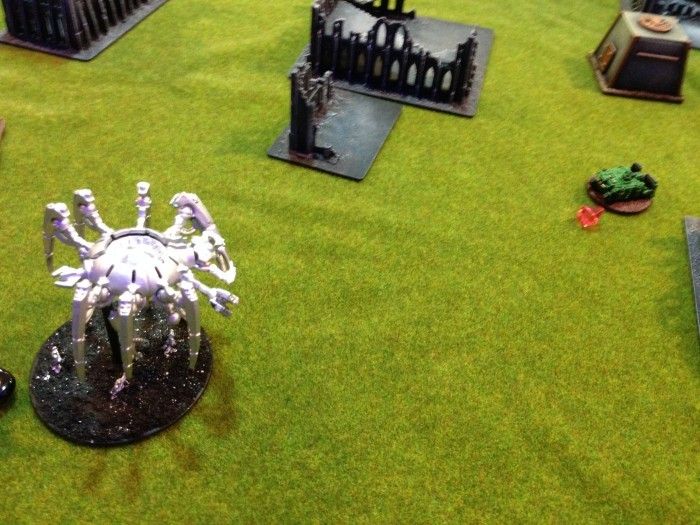 After spending all of turn two cowering after failing to rally, the Tomb Sphynx surges forward, macro weapons blazing. Three of four vindicators are vaporised in an instant! The Salamanders' They Shall Not Pass is looking more and more unlikely...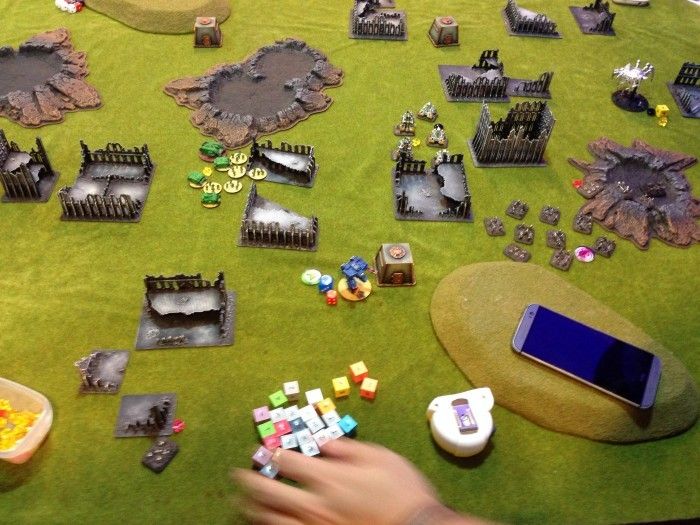 By now, both armies are severely battered, with just a handful of viable formations left on each side. The Necrons are forced to commit the phalanx holding Connor hostage - a gamble that could cost them the game.
It all comes to this: One tactical company's heroic attempt to defeat the combined mass of the remaining infantry. The odds are stacked against them, but they go in bolters blazing anyway...
But it is not to be. Outgunned and dispirited, the Marines roll poorly. The Necrons' monoliths absorb the worst of their fire, while their infantry takes a toll on the Marines who break, deciding the game.
Result: 2-0 (The Necrons hold Connor, who alone is worth 2 VPs. It's enough to win them the day!)