Aaaaand... I did none of that next.

Instead, I carried on rebasing the Plague marines onto strip bases: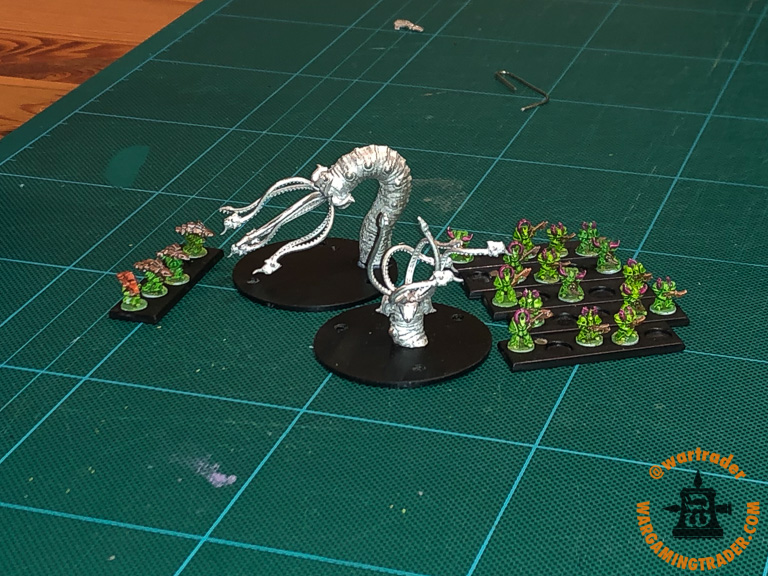 Then I spotted some undercoated Chaos Bikers, for use as a second formation of Death Guard Chosen. I experimented a bit here - the base on the right had VGA Bright Bronze (designed for airbrush use, so very fine particles) on the bikes, to have a thick wash later, while the one on the left had a roughly 1:1 mix of Bright Bronze and Contrast Goregrunta Fur (dark brown), which worked very nicely.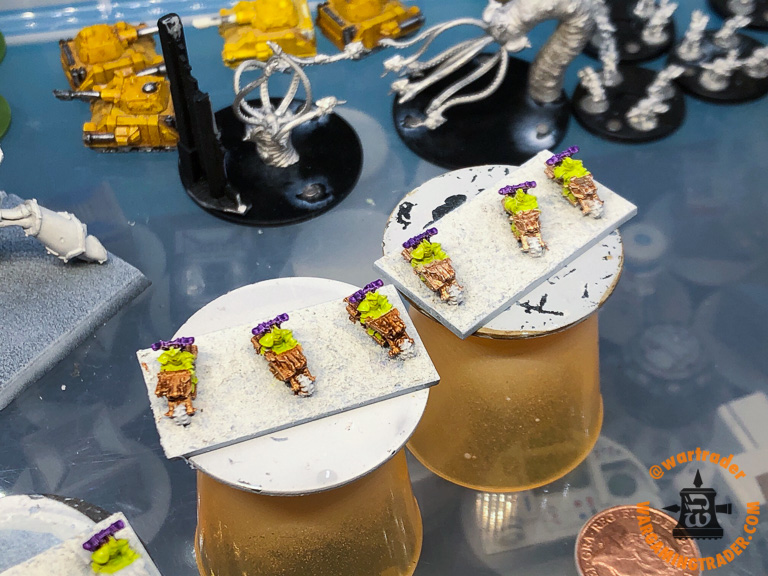 The riders had a base coat of Bilious Green followed by Contrast Plaguebearer Flesh with a little bit of Contrast Warp Lightning mixed in, then the whole thing had a generous coating of Agrax Earthshade: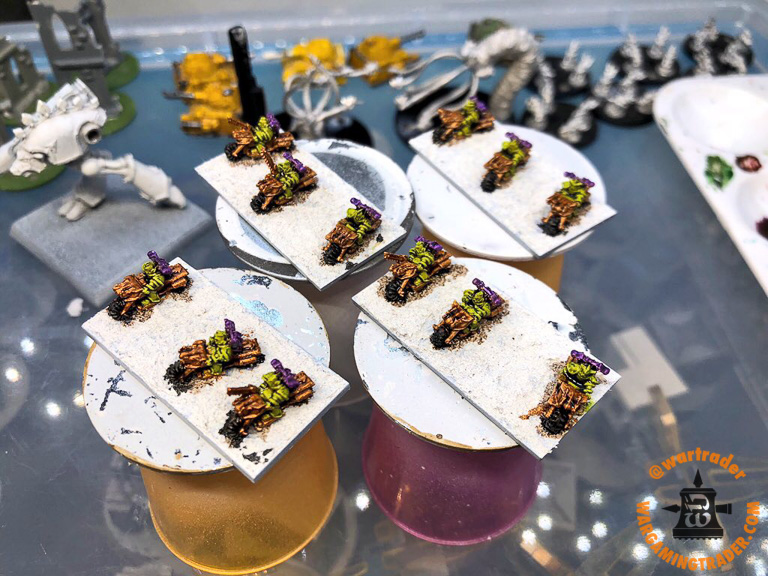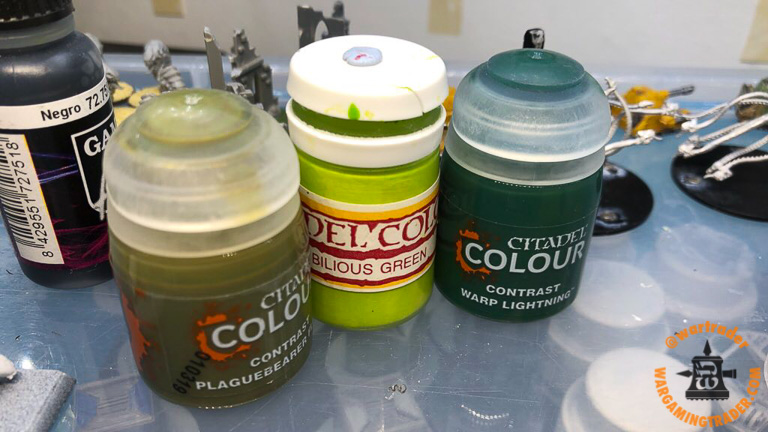 Then the bases were done with my now tried-and tested recipe for the army. The base edges and most of the base gets a thinned coat of VMC Dark Sand, blended to a mix of Dark Sand and VMC Goldbrown, then with a touch of VMC Smoke, then pure Smoke is worked into the darkest areas under the models. When it's dried, a very dilute wash of Smoke is added over most of the base and then taken off with a damp tissue, to pull it all together a bit.
In this case, a bit of VGA Dark Green was added in to some Smoke to make the oily trails.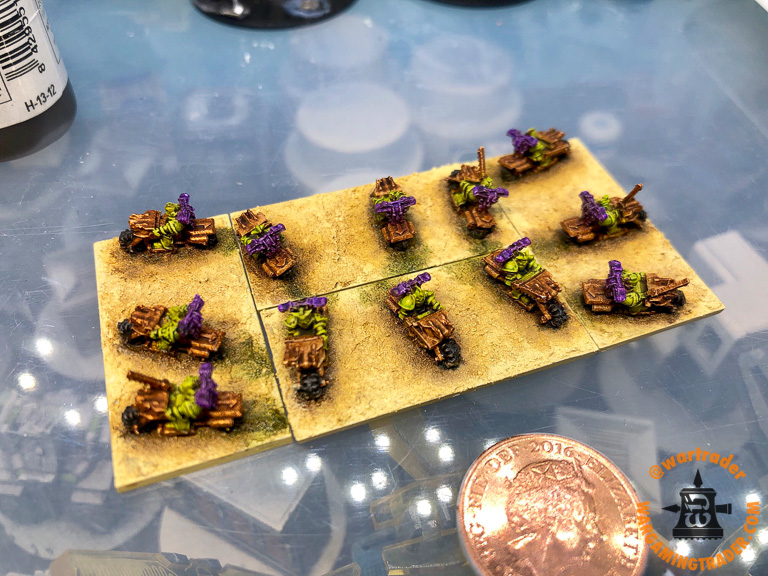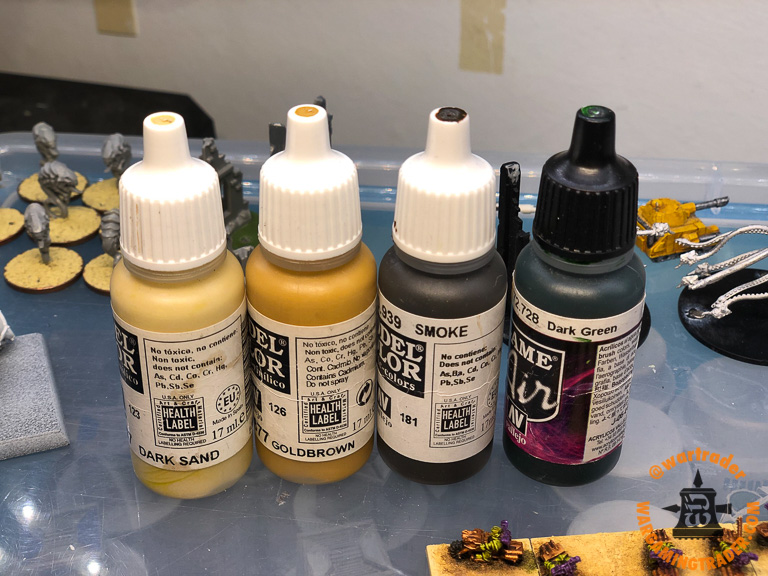 Finally, in the background of this image you can see a bloody patch added to each base, this shows where one of the magnets is, making it easier to add Blast markers and character banners. Not shown are the bloody patches added to about a hundred other Death Guard and Tyranid bases...