Started on my last Ork Clan, the Snake Bitz ! A couple of Wild Boyz Mobs and the Red Wolf 'eavy Boyz Mob ...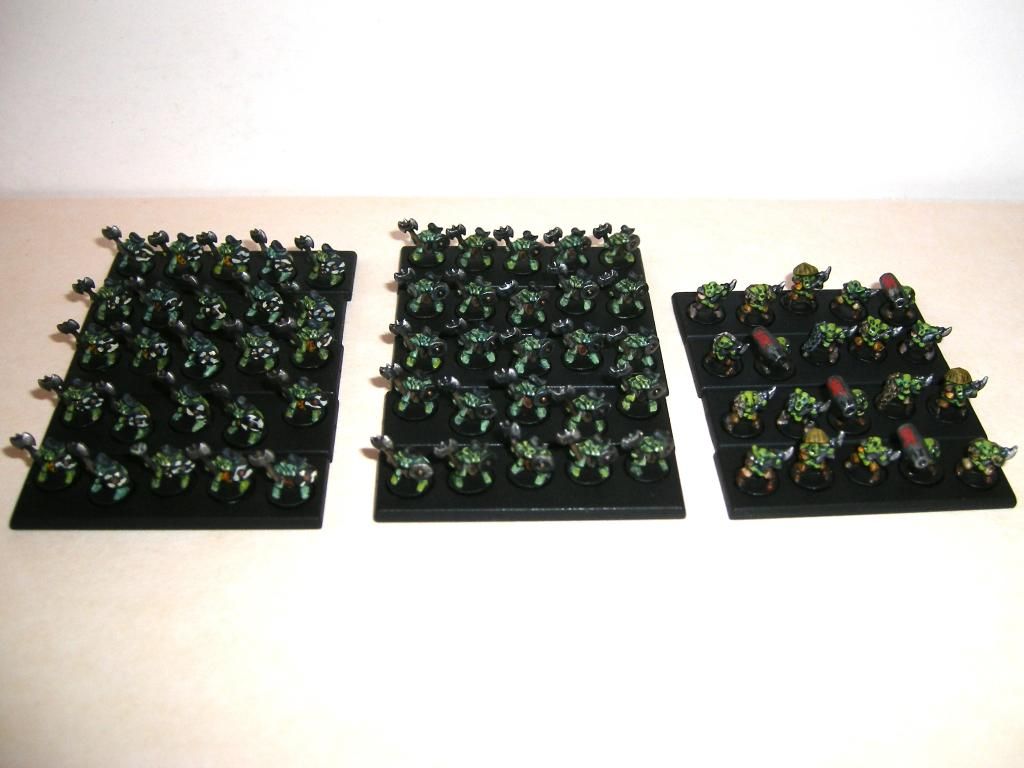 These Wild Boyz have Fred Flintstone loin cloths & Zulu style shields ...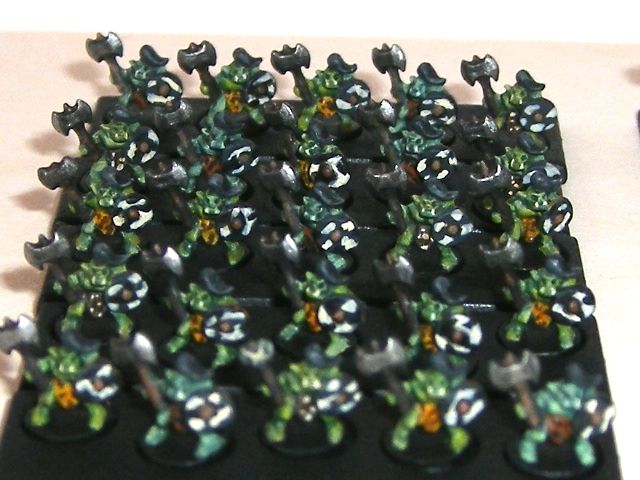 Rear view of them cloths ...
This Wild Boyz Mob has more of a Medieval look ...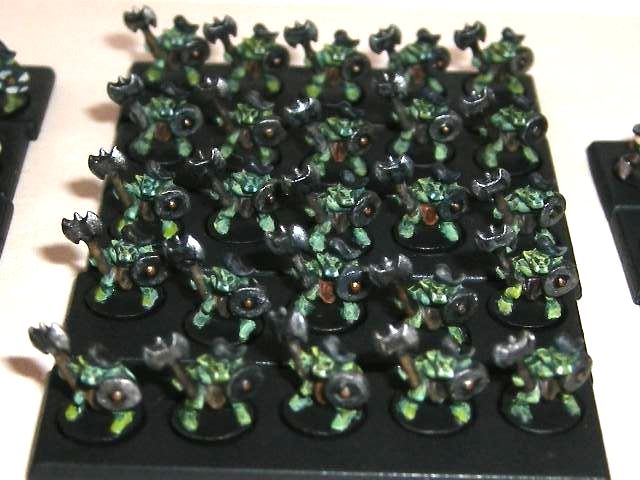 Snake Bitz 'eavy Boyz Red Wolf Mob ... tried add a few "Chinaman's Rice Paddy Hats" ...