Image dump inc.
Been super busy over the last few months, been out the country to choose a new house, been helping the in laws clear out 40+ years worth of junk in prep for said new house, But been snatching five minutes here and there to do some little bits of work, and being as Ive had a couple of whole days to myself this weekend, Ive stuck on some rubbish tv and finished up some half made projects and started on some new ones!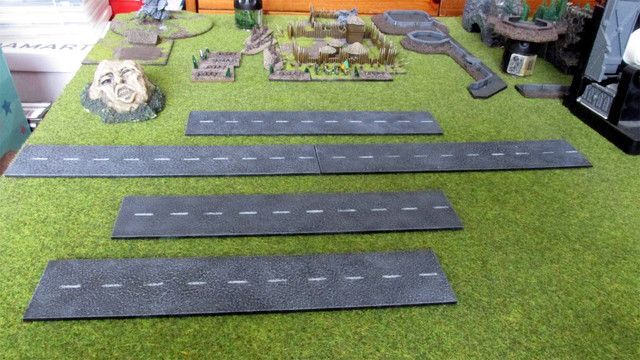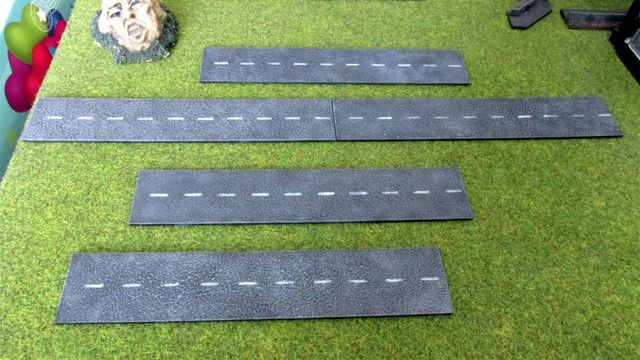 Finished up the first few sections of my road system that I started on months and months ago. These are designed to fit in between the buildings in my planned 'micro-munda' table for 6mm 40k skirmish! All hand made, they take an age to paint.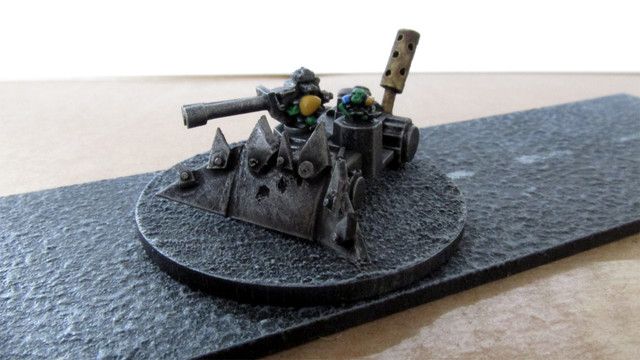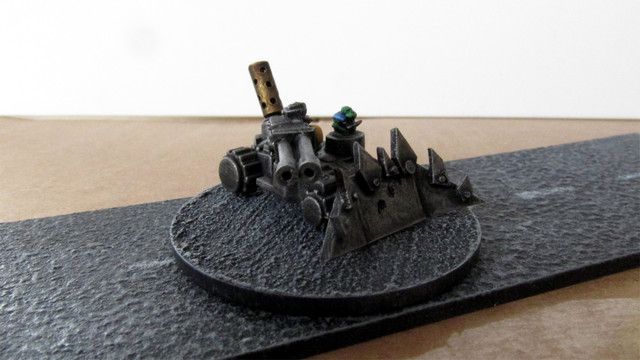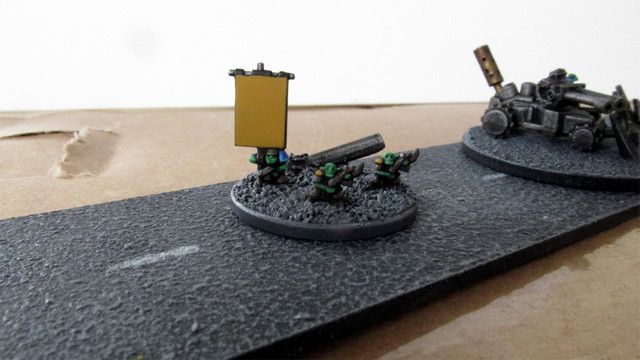 Bit more work done towards my bad moon warband. The gunwagon turret needs to be fixed in placed but was easier to paint separate, and the banner needs the bad moon decal sheet I have hidden in side an old white dwarf which has gone AWOL somewhere in the flat!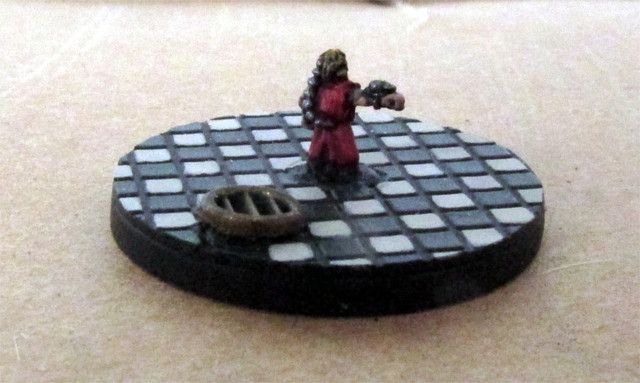 Test mini for my mico ad-mech warband.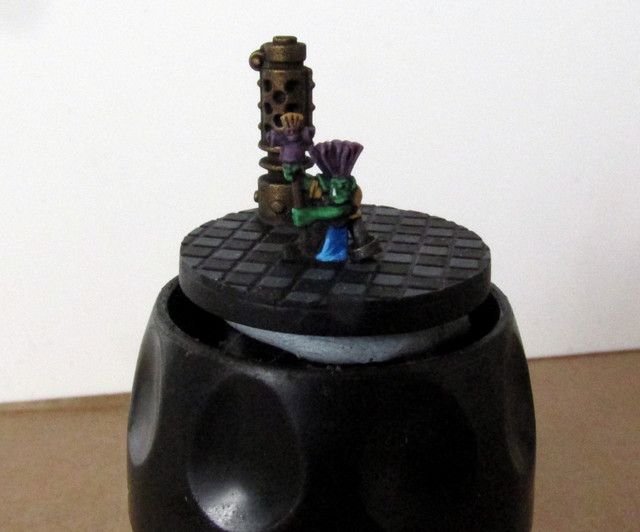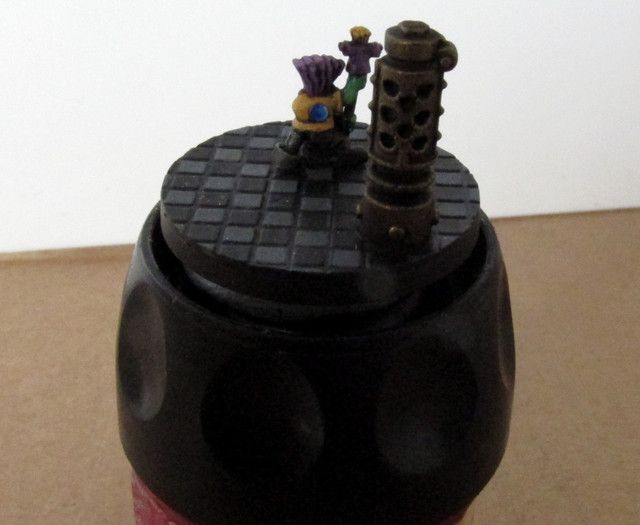 Bad moon weird boy. I might add a little rust to his peg leg, and I might add smoke to the gubbins behind him.
Inappropriately dressed IG running across industrial flooring! waiting on some barrels to give him some much needed cover in the empty space!
Start of a WIP ork flamer.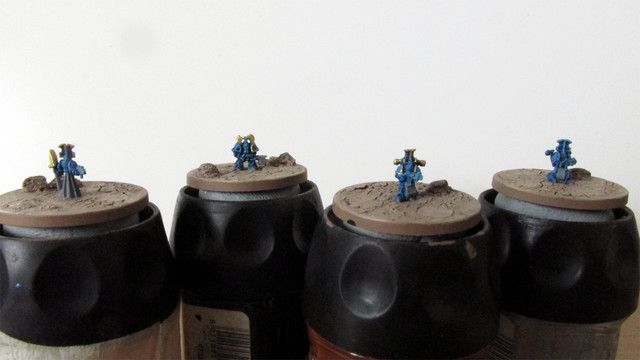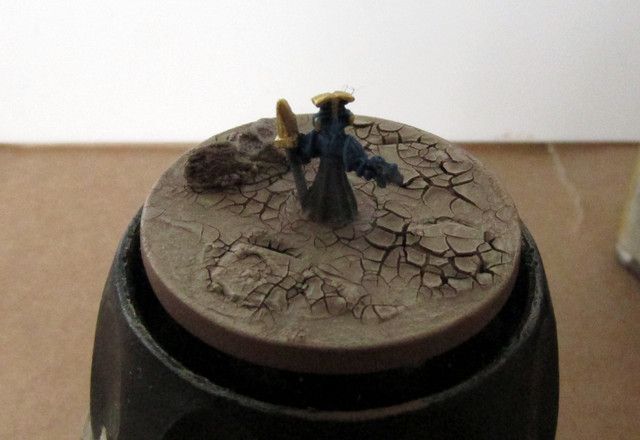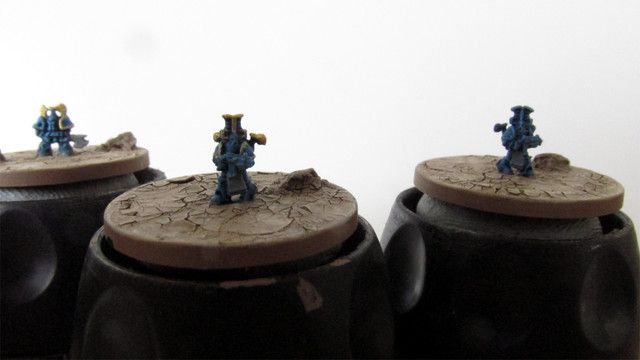 WiP of a 1k sons warband.