So, Ive made myself busy, even if I haven't gotten a lot done, Ive made an effort to do something almost everyday (apart from a couple that I gladly wasted away on a video game and one very awful hangover!)
And I have decided to just keep all my sci fi stuff in this one log and not to make threads for everything. I much prefer to jump between things, even more than before and it helps to keep it all together in one log so I can keep some kind of track.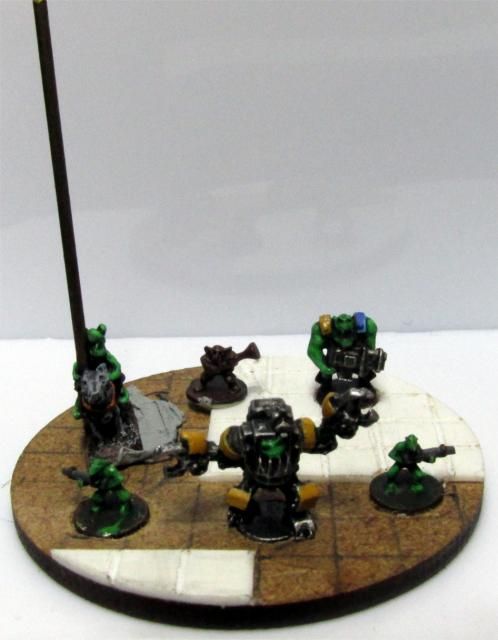 My new NEW NEW space orc warboss. I ordered some more Troublemaker stuff from SCP and this time was not disappointed. The skinner leaders are fantastic, HUGE and so well detailed! I am more than certain that I will order a lot more in the future and these will be my go to mini for all things space orc! I'd be happy painting 500 of these and I'd still want more! The painting is half complete, but I had started the base and wanted to get them all in place so I could add more flooring tiles, some more junk and the pile of skulls that I have made and had sat in my drawer for months waiting to go on this! I am certainly going to be making an oversized flag for the wolf rider to carry, much like my fantasy one, I just haven't had the patience so far to photoshop the image I want for the flag.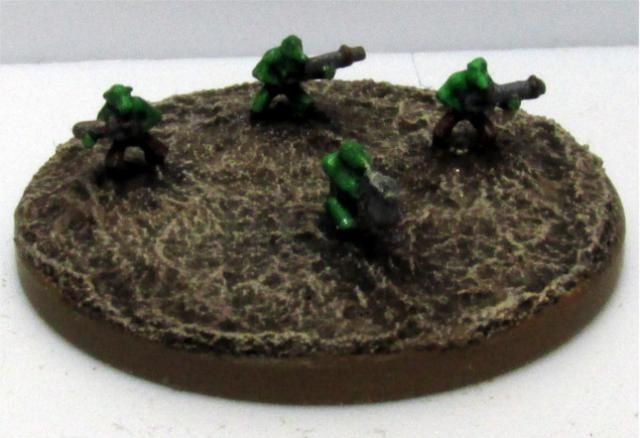 A t est base of the troublemaker gobbos. Im not too happy with these. They are nice sculpts and paint up really well but they are just too fragile. I have had several break at the legs, and some have bent in half during the the first drybrush! one of them has a gun that likes to bend towards the heavens as well. Shame, as I would have ordered a ton more, but I juts hope if they make any more they make them a lot stronger. The broken ones wont go to waste though, I intend to use them as tank crew.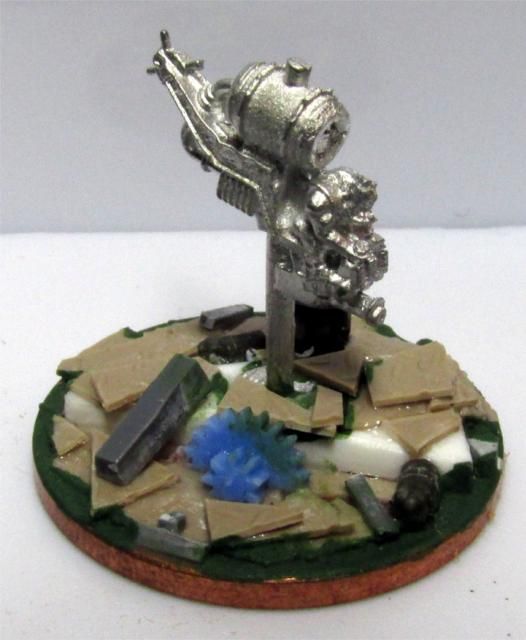 One of the troublemaker 'chopters minus the blades for now. Used half a ton of my foot plate plasti card for the base, but I think it was worth it! Not that it stands out now, but should do once painted!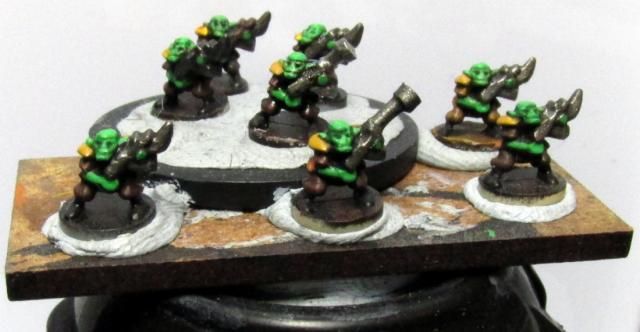 Just some bog standard boys minus bases, as I dont know if I will go scenic for the whole army.
Some Defskulls PiP for the misses as she wanted some more blue to go with the 1k sons I already made her!
Idea completely stolen from caregadras's gate thread in the terrain section
http://www.taccmd.tacticalwargames.net/ ... 28&t=28575
.
Shameless copy, other than I have added a base, and drilled the magnets into the gate itself. Not painted as they weather has been too rubbish to go outside and spray, and there is no way I am hand painting that thing black, it is huge! Took ages to get it just right, I have slightly different details to the roof and no brick work, but I may work on it more over the winter and add a lot more.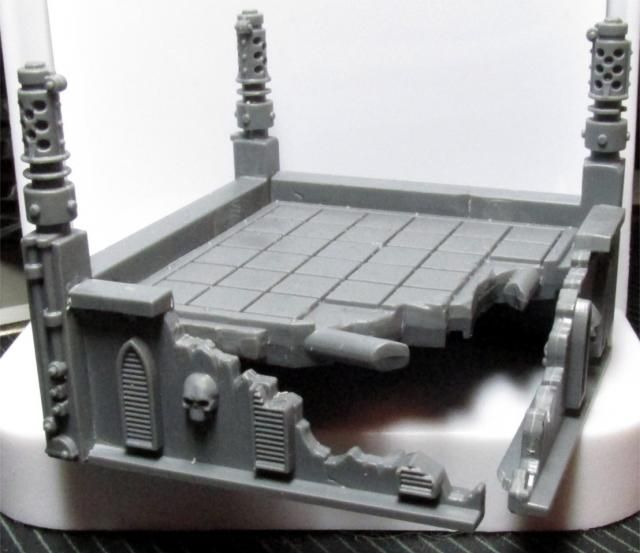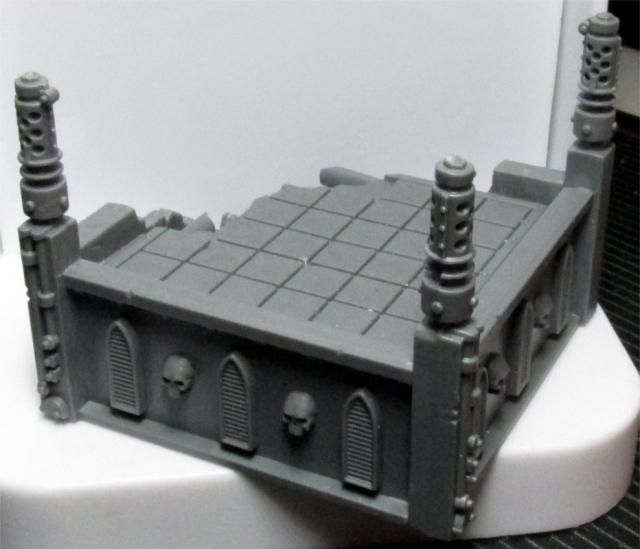 Just a small ruin for the table. I might add a base so I can add a road section to it. I have enough to make some more of these, but hopefully I can grab some more of these in the new year before GW discontinue them or make them LE or something crazy!
I have also made several test road sections but I forgot to photo them, but they are not very exciting as of now. Just textured grey straights, but if I get any time before new year I will start on the markings.