So shortly after posting last, my long term health issues cropped up and really dragged me down and at one point I came very close to throwing out my entire miniature collection. Then both my other half and myself had to go in for minor operations, which left us housebound for a time, which in a way stopped me being able to do anything so drastic, as moving around was a no-no! I took my mind off it all by playing some very addicted video games, and thus the boxed up minis were out of reach and safe!
I'm still not feeling great, but we have now put in place a long-term grand scheme to try and combat my ill health, I'm doing my best to get back to what I love doing. I still haven't been able to talk myself into sitting myself down and picking up a paint brush, but these were the last minis I painted before it all got packed away, so I thought I'd share to try and get back in to the mind set, as it were. They were in need of a good dusting off, and it was nice to get the camera out.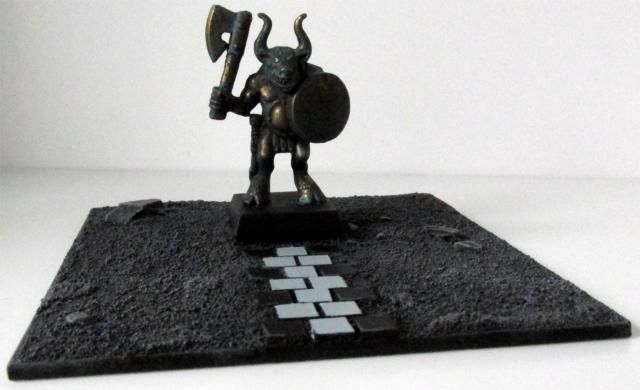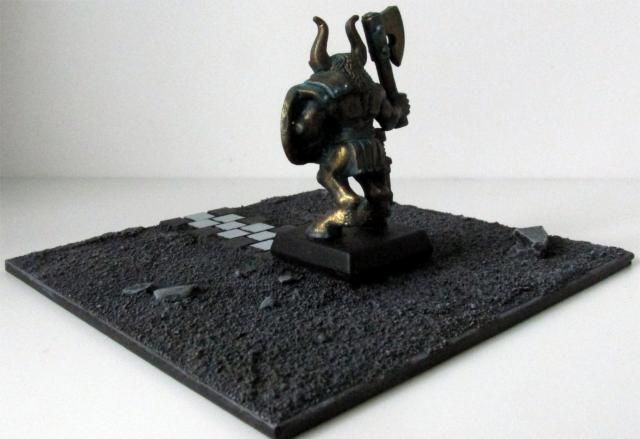 The verdigris shows up a lot better IRL but I really like this piece as it works for my ruined city and for my fantasy dark dwarves. If I had to do it again (which I prob will as it a real favorite piece to work on!) I will do more of the flooring as I'd wanting to do alternative black and white squares and the patten I did looked great when sticking them down but a brain malfunction stopped me from seeing that the colour pattern wouldn't sit right in this configuration!
Missile silo with tracking station. I have been thinking about adding some more colour to both parts but just wasn't sure what on, I'm hoping that adding flock might just do it, because I like the idea of them being in cold hard steel colours, I just feel like they are missing something!
The tracking station is probably all sorts of wrong, as I just threw it together from bits and pieces till it felt right!
Sorry for the longish post with not much too really show for it. I just wanted to do something hobby related to see how it sits with out any pressure!