Thanks, Rastamann! I agree, masses of Imperial Guardsmen on the tabletop just look great. (At least early in the game. Later on...... their numbers dwindle.)
Continueing with the stoploss efforts:
No one enjoyed the progression of technology more than did my Rough Riders. In the Last War (E40K) they got used to being a four-unit formation that died repeatedly. They might start out as part of a plan, but invariably ended up being the only fast unit that could be spared from the "real fight" to dash out and try to snag some objecting; ususally one that some opponent eventually decided they needed. I lost so many men in the Rough Riders that I was tempted to re-paint them with prison stripes and call them a penal detachment. And I'm not sure they ever killed *anything* (But cavalry looks so good on the table I couldn't help using them anyway.)
In the Current War, however the advance of technology has magically made men on horseback much more dangerous agaisnt men with energy weapons, armored tanks, and city-sized walking robots. They're quite happy. And! the new OOB allows them two more units in their formation.
The commissar conversion was a simple paint job. The banner carrier was an idea I stole from an ebay auction I saw. It's very fiddly, and involves careful carving of the original guardsman, careful scraping away of the original land, and then the insertion of a old-style IG banner carrier. I like the result.
I just wish they were easier to poaint. They take me much longer than anything else, and I'd have a lot more of them if that weren't true.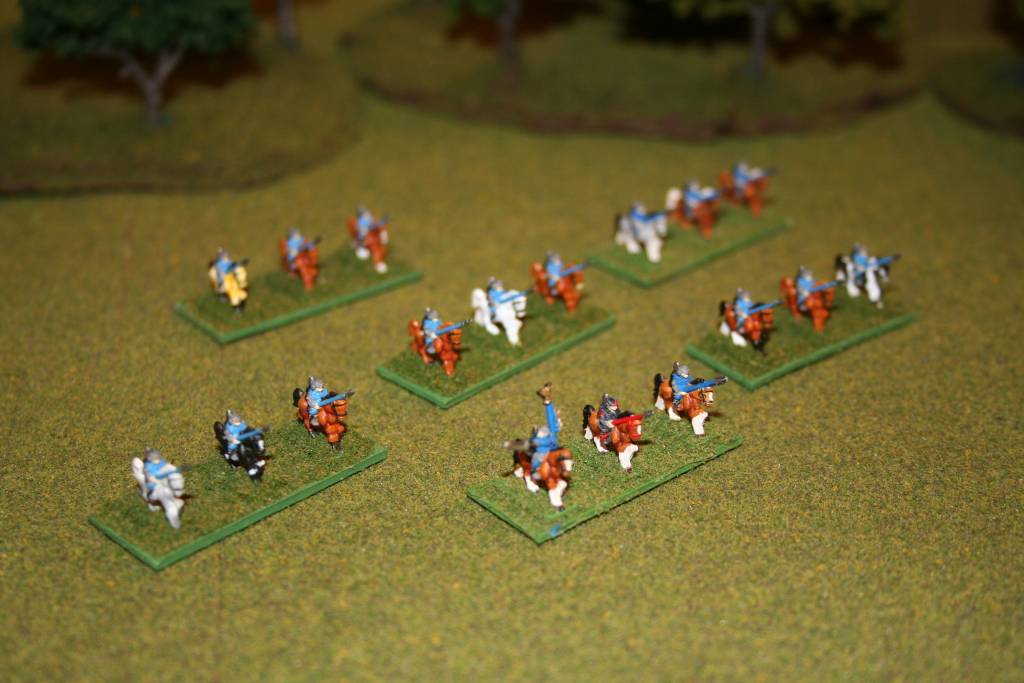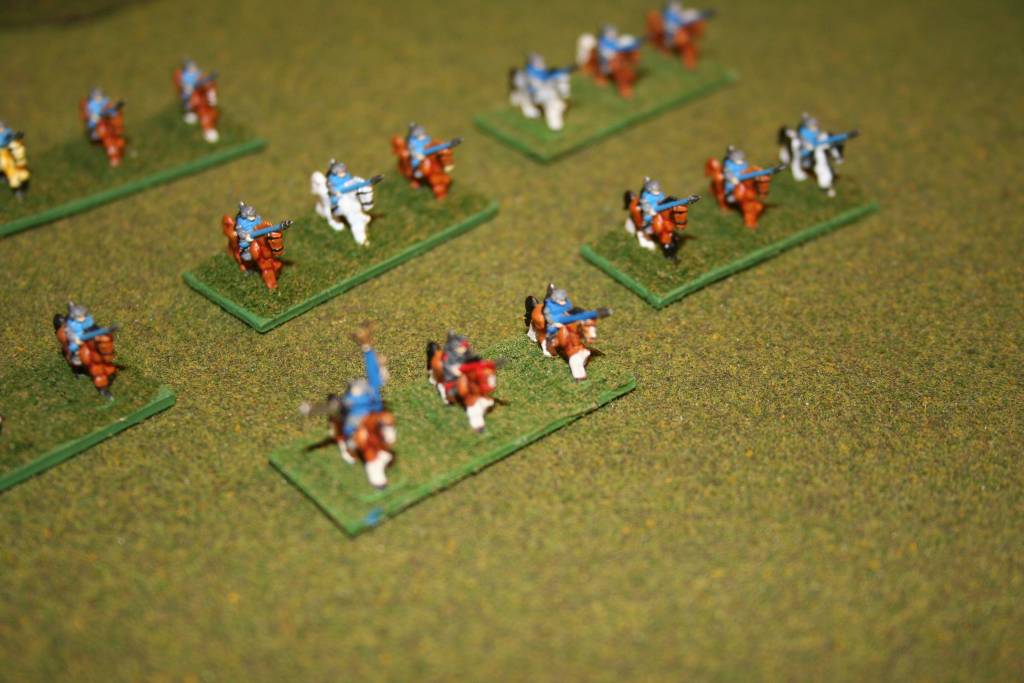 -Allen McCarley