IMO the old Skullhamma looks like it is just a battlewagon. Whatever the case I want my Skullhamma to be nothing short of a Battle Fortress. With that in mind I have decided to build a new one. The goal is for it to look like it might carry 8 stands of orks and 4 grots. I also want it to have the proppa armament of 4 twin big shootas and a big gun.
See, too small...
the parts I thought I might use or would be useful;
The deciding factor would be how the tracks and wheels turned out. First step was to pic the road wheels and add tracks;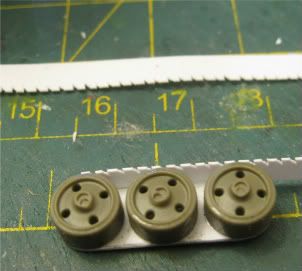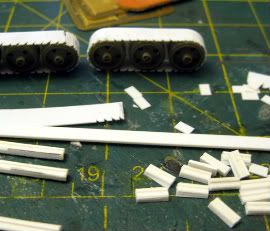 Well, I think it works, in this pic is also the beginning of the turrets;
here is a view with other minis for comparison. There is still a tremendous amount of work left to do so I will get back to it.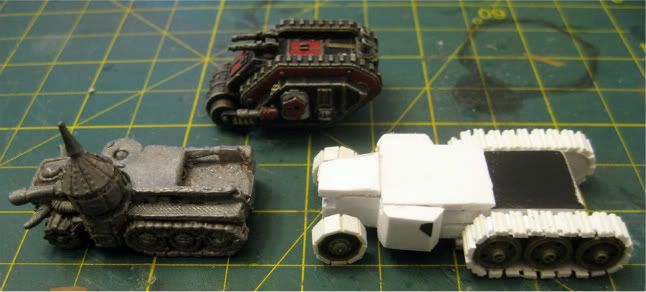 Even though I just started it today I am looking forward to scratchbuilding a Giblet Grinda in future.
comments and suggestions welcome.