Thanks for the compliments.
So I have all these plastic bonenreakas. They seem so... uniform, and small. So I decided to beef them up and Orkify them.
I have so many missing turrets that I started working on two Battlewagons as well. The drivers are re-purposed Boar Boys. I'm proud of that one.

What I started with;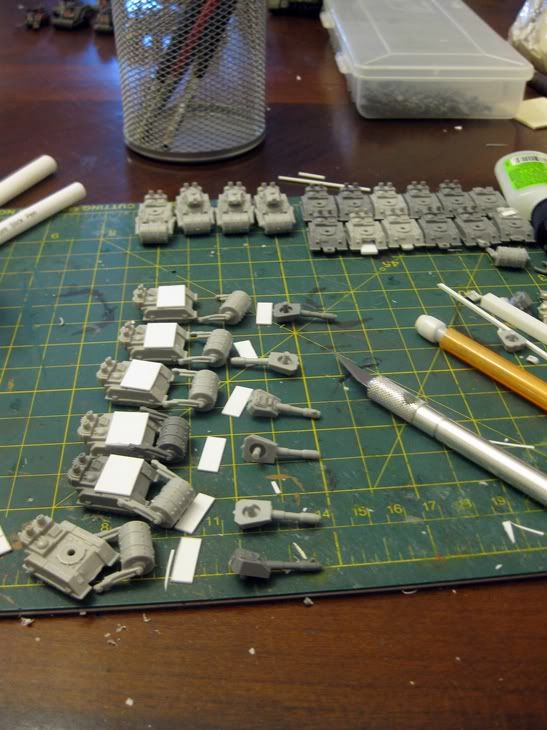 Where I am at now;
Lots of bitz and plates to go.