I've been building a new army for the War Without End campaign
viewtopic.php?f=88&t=20362
and I've reached the point of enthusiasm where I'd like to post it up and let people see what's done so far.
It's still very much a work in progress, with another 12 vehicles, 6 artillery, 6 heavy weapon platforms, 8 aircraft and 120 infantry still in the works, so this is gonna be a big one. All the infantry so far have been painted by Steve Onyx, while I've done all the vehicles, artillery and terrain.
For any 40kFluffPurists, rest assured that this is just a standard Krieg army in arctic camouflage with a few customised vehicles. For everyone else, may I present
THE HOTH IMPERIAL GUARD
Death Korps Gorgon siege transporters rumble over the ice fields, each pair capable of discorging 100 snowtrooper infantry on 20 stands, including the army's Supreme Commander Darth Vader and his subordinate General Veers.
The Gorgons and infantry provide a screen for Imperial At-At warhound walkers armed with Vulcan megabolters and Plasma blastguns.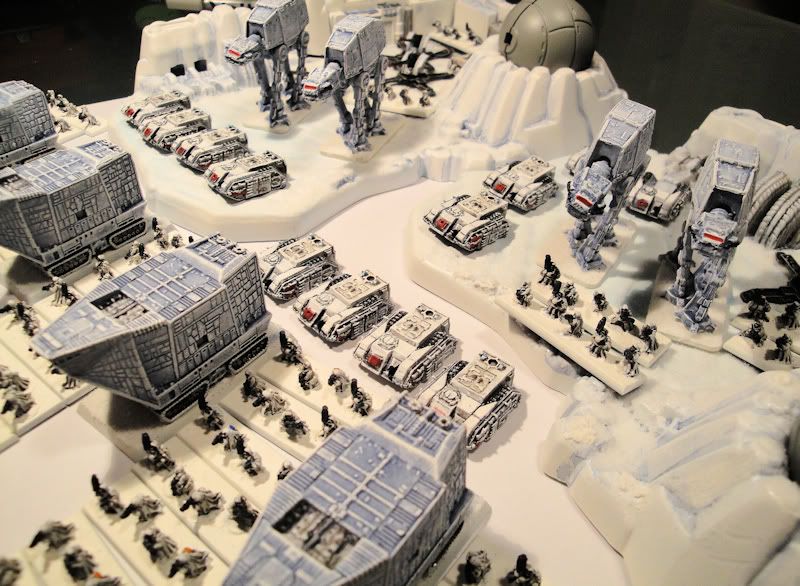 Despite the shooting focus of the Imperial armies, this is actually an assault list that works best up close and personal with the enemy.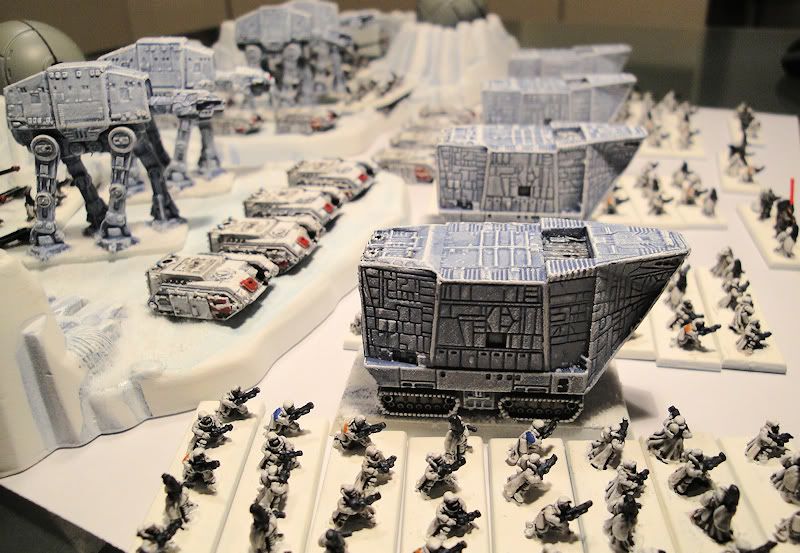 Earthshaker Artillery and a Death Strike missile silo lurk at the back of the formation. The artillery will soon be based, and is made from forgeworld heavy platforms and Otterware artillery pieces.
A close up of my new conversion for Light Tanks uses Steel Crown turrets and Otterware trojan chassis, the goal being to make them look similar to my 40K converted chimeras.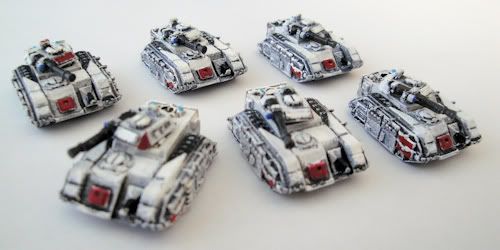 So plenty still to do, but so far I am very happy with progress. Come on, admit it, you're tempted to have a game vs Supreme Commander Darth Vader.