Commander Sims wrote:
Nice work/bases.
cheers

Now for the second tutorial the ghost ark:
These are the parts I used. The transparent thing are a instant mold material that I used to replicate a green stuff piece I made for the "ribs" of the ghost ark.
First step cut away all the thing pointing out from the torso part.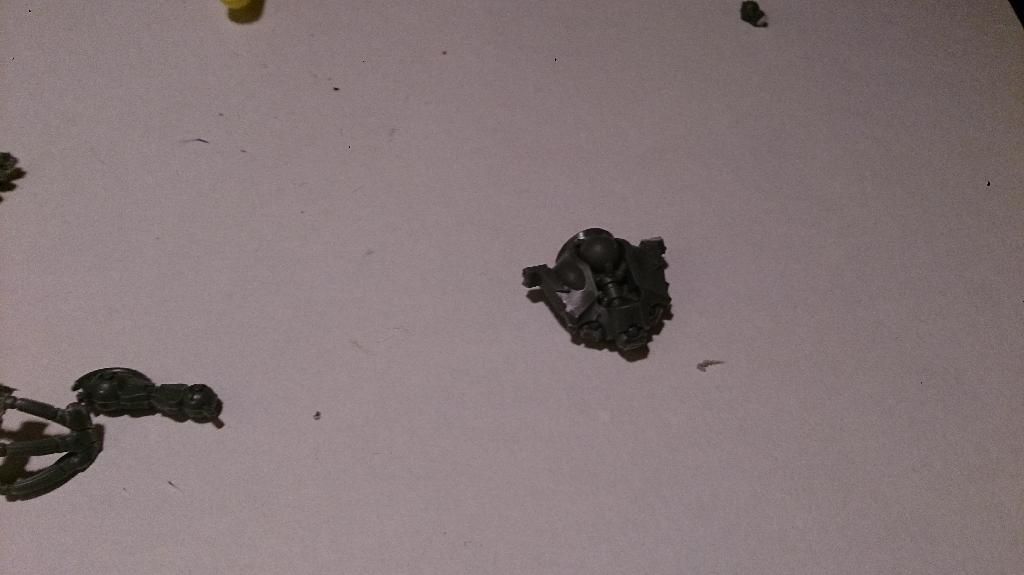 Cut the spine thing in half and save one of the small pieces that you cut of in the last step.
Glue them onto the "backpack ribs triarch praetorian part" for lack of a better name.
Cut the robotic arm part in two.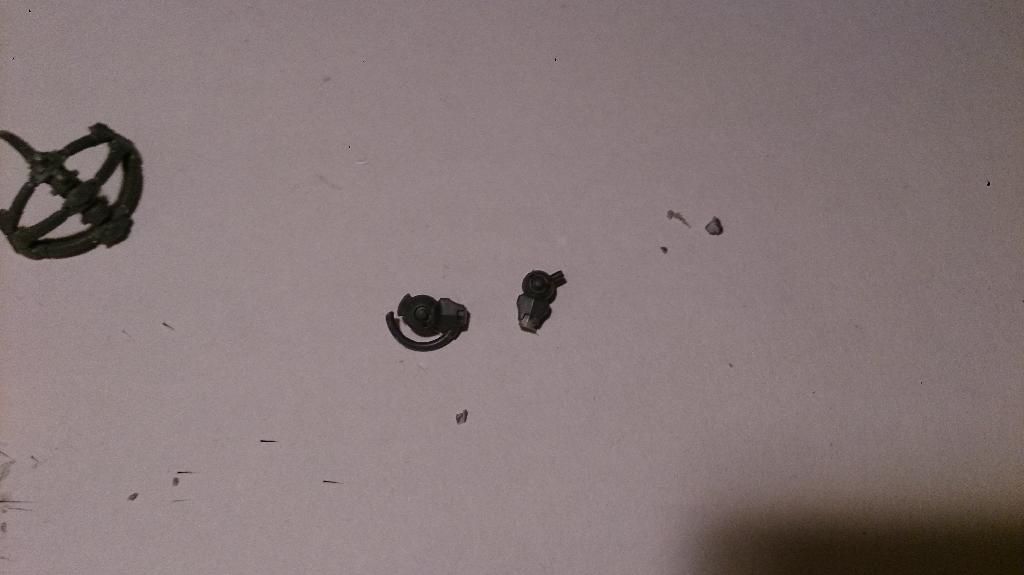 Glue it to the underside of the torso part at the back like this:
Take a Lych guard sword and cut it like this. Being carful the keep the upper part to use as a weapon for the triarch stalker or other suitable epic conversion.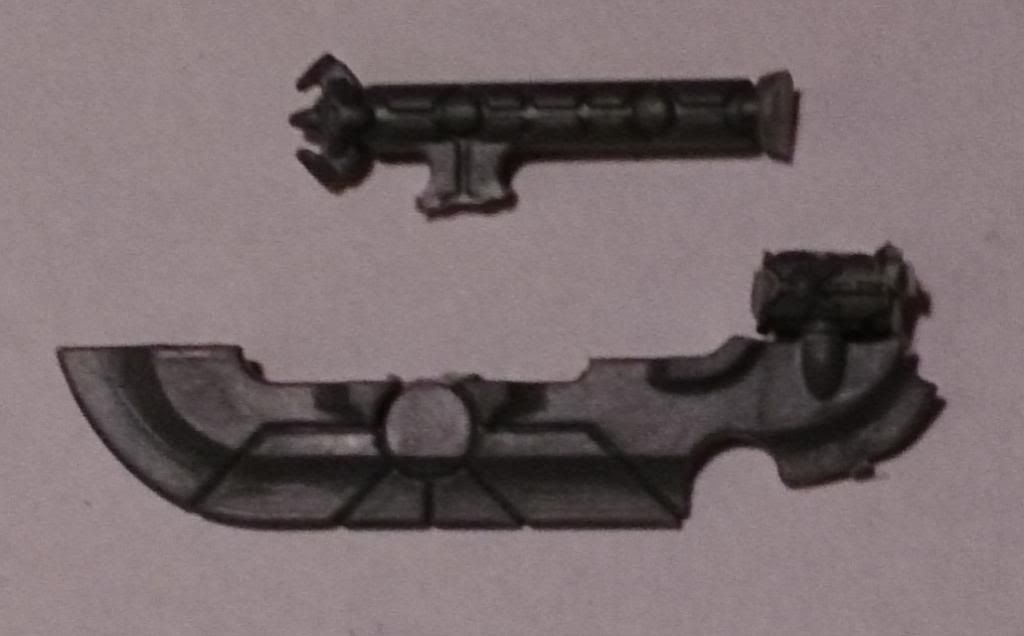 Glue it underneath the from of the torso part.
Make suitable ghost ark ribs from green stuff, molds like i did, plasticard or whichever way you can think of. Glue them to the sword blade part.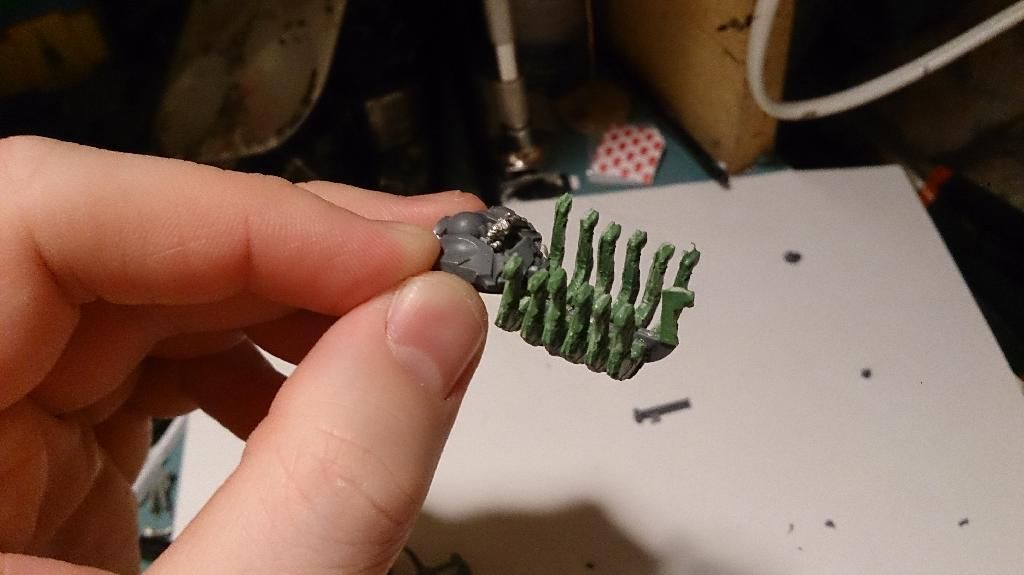 Glue on the triarch back pack rib thing and rider like this.
(I also added some small parts underneath it to the sides to act as engines like the 40k model has.
The last step is actually preferable to do after painting as it becomes really difficult to paint the round ball on the torso part (I use it to look like some kind of necron power source).