A long overdue update! Unfortunately for me, I paint rather sporadically and on occasion won't pick up a brush for months. Anyway, I have managed to finish some Eldar Guardians: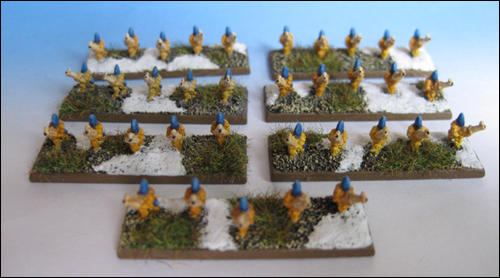 After I finished these I didn't feel like painting more Eldar and decided to experiment with some spare Space Marines I had kicking about. My choice of Chapter was the result of looking at some old photos of my Mmniatures I had that I sold off. I noticed a solitary test piece I did years ago for the Storm Lords, a White Scars successor chapter. Liking the colour scheme, I decided to give it a go: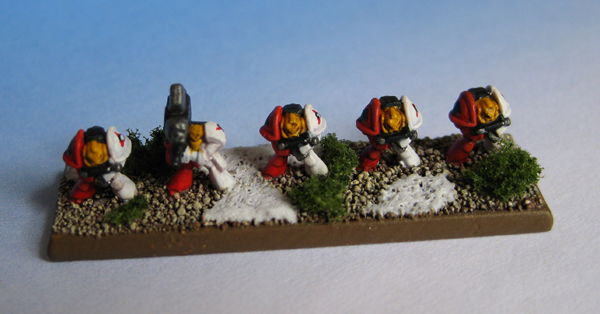 I enjoyed painting this unit and think I may paint up a few more units.
_________________
More of a current misconception which seems to be that every army in Rogue Trader consisted of 2 squats with toughness 15 force fields and homing autodestructive 50" blast vortex missiles on jetboards...
My (rarely) updated hobby blog