Inspired by all of the excellent Titans/Forces/Blogs on this site I have begun a Black Legion force so that I can get some games in with a friend of mine.
We first started playing games in Epic scale with the release of Titan Legions, then we went retrograde and started playing Space Marine, and then hopped into the Wayback Machine for Adeptus Titanicus.
If the spirit of my long-ago forays into Epic, I thought I'd base my force around a Banelord Titan.  
Inspired by CthuluGump, Onyx, Man of Kent, and so many other awesome titan creators I reached deep into my Bitz Box and built one.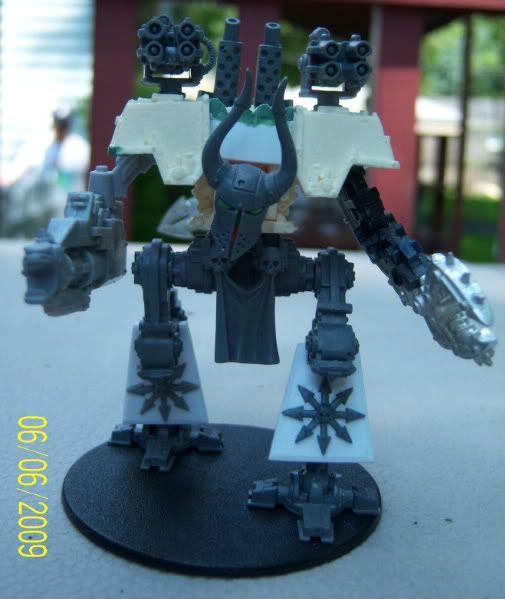 He's a little larger than a Beetleback, but not as big as an Imperator.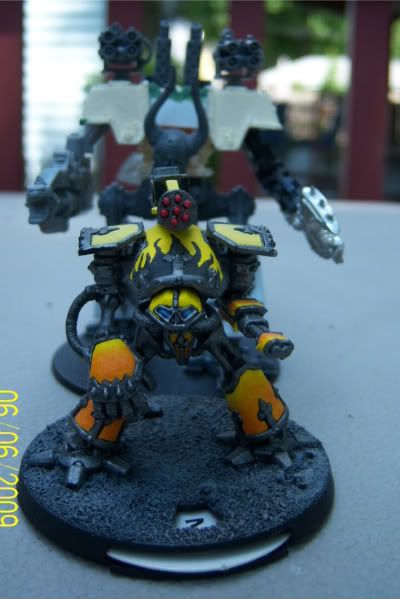 All of the weapons systems are kitbashed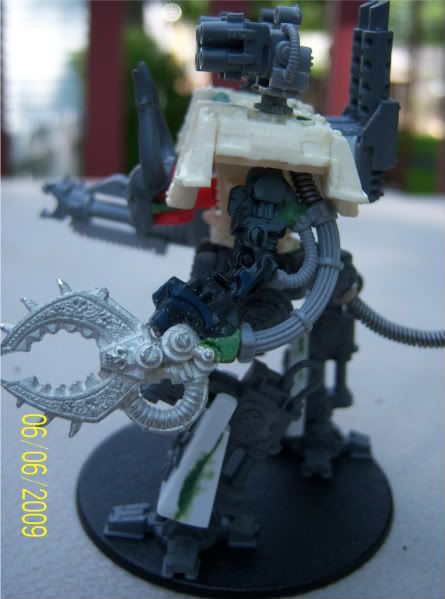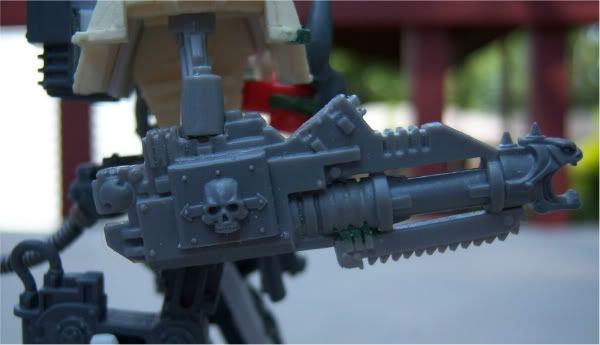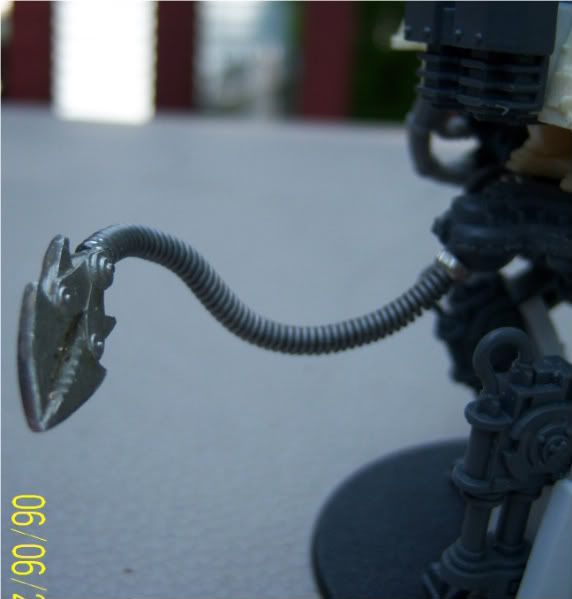 The legs/pelvis and powerplant are from a Sentinal kit
The Doomfist is a CSM Dreadnought Powerclaw mated to a MK1 Chainfist arm
The Hellstrike Cannon is an inverted Lascannon
The Tail is a Pit-Slave Powershear mounted on some bent brass rod wrapped in solder for than ribby flexible look