I am glad you guys like the minogres. I only have a few finishing touches to do before my first Khorne Coven is finished. I am quite pleased with the result, but that is for a later post.
Meanwhile, I have finished a Grey Knight Land Raider Formation. These are the Forgeworld models with just a couple of minor add-ons.
I added a small plasticard heraldic shield to the right side of each Raider. I also decided to try some heraldry. I think it turned out well enough to try it on the Dreads as well.
In the same space, but on the left side, I added small etched brass Inquisition symbols instead.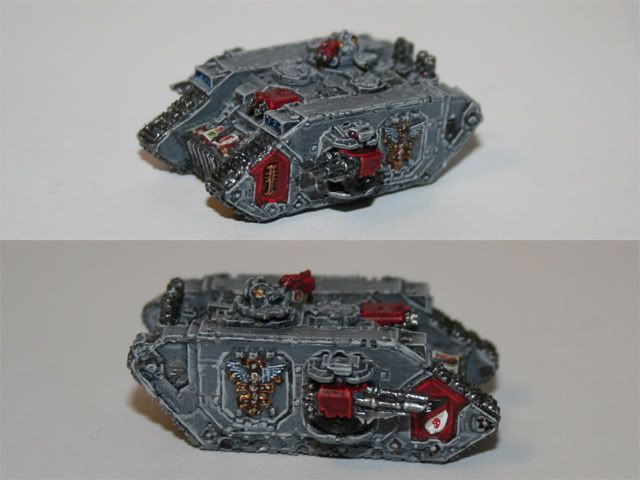 Front and back view. As you can see, there were some damages to the casts, which I tried to clean/sculpt away without ruining the model too much. It looks quite unflattering when you zoom in on it, but it looks more than OK in real life.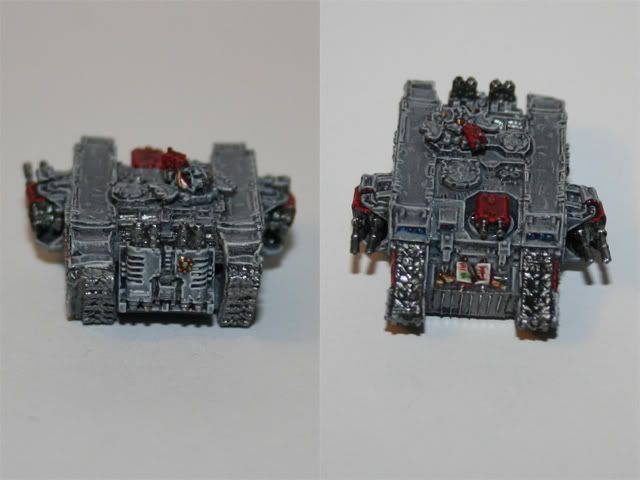 I decided to give each tank individual heraldry, going with the swords, skulls and I:s. I then used the heraldry on the marine's shoulder pad
sans
symbols.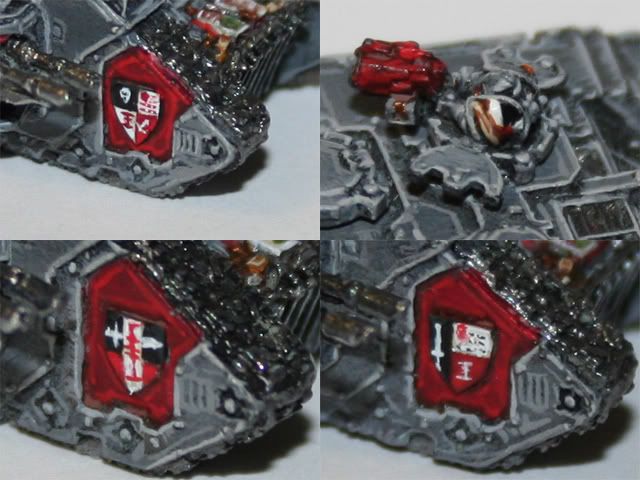 The whole army to date: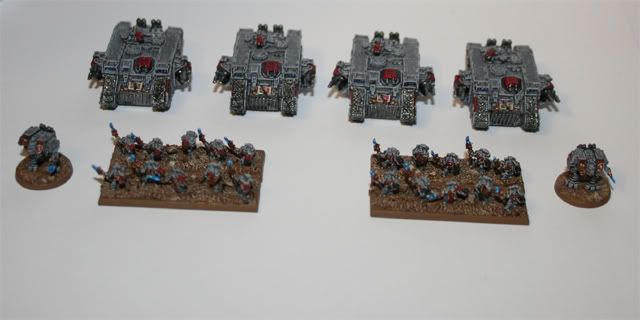 Coming really soon, a Khornate Coven.
/Fredmans