Quote: (Erik M @ Sep. 12 2009, 12:21 )
Will some of us be as lucky as having them looked on at BSK?
(Urgh, I must learn to re-structure my sentences.)
I'll take a potshot at Borås SpelKonvent, but I am not really sure.
Anyhow, the first Grey Knight formation is now finished (I never said this was going to be a fast log): a grey knight order with 2 Dreadnoughts.
Grey Knights: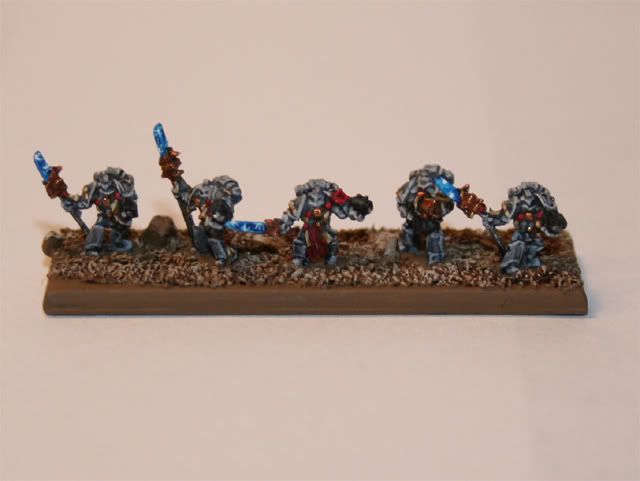 from the back: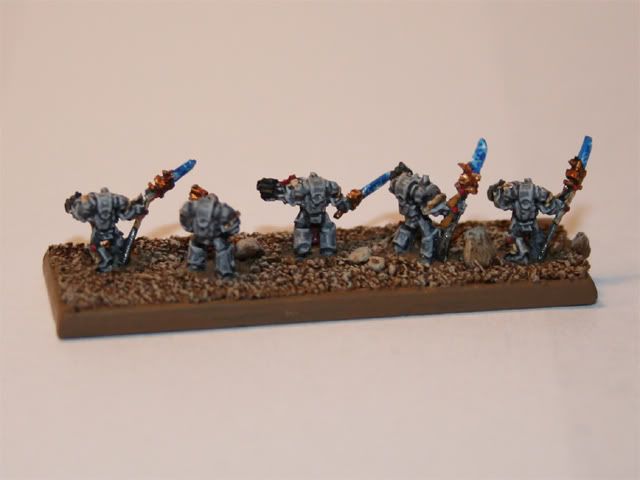 GK Dread:
from the sides: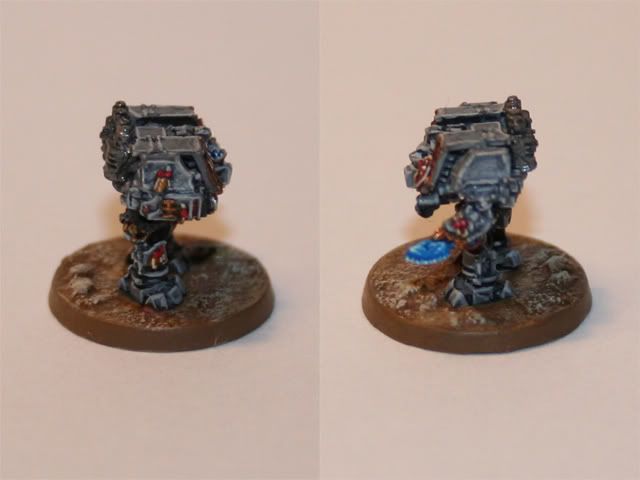 the entire formation:

I had a blast painting these models, although the details almost drove me insane. Multiple purity seals on 6mm infantry  
For those with very keen eyesight, it might be discernible that these models are painted in detachments within the order. The order carries blue Nemesis weapons and both captains have red tabards, but one detachment carries red weapons whereas the other carries black ones. The dreads are designated to one detachment each in the same manner. I intend to keep this as a way to distinguish formations.
/Fredmans