and some Raveners. The Raveners are built from the tail and parts of the carapace from 40K Rippers and the torso/head from Epic Tyranid Warriors.
A headplate is sculpted from brownstuff, and the gaps are filled.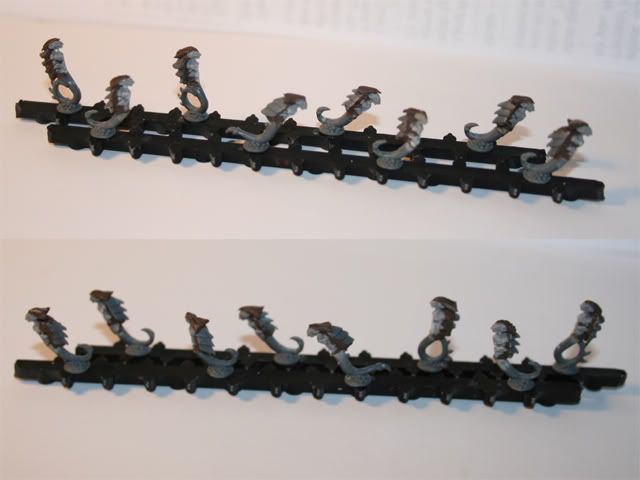 I painted them at this stage, since the arms got in the way the last time, and the superglue made it more difficult to make out details.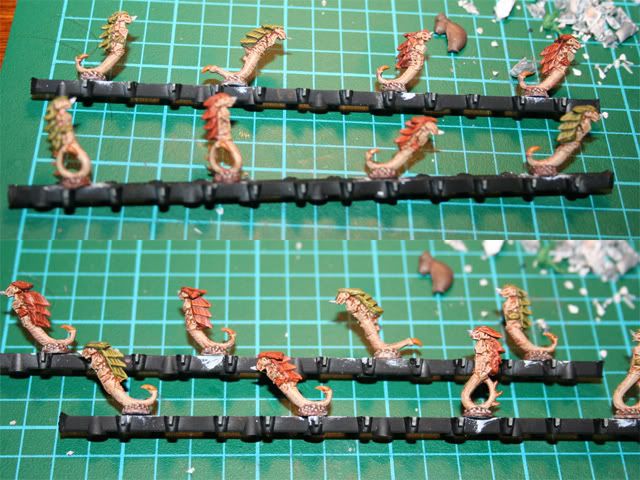 Then some arms and claws were added, mostly using old era banner poles, the big Ripper claws, Tyranid venom cannons and some metal flash.
The finished result (2 to a stand):
/Fredmans