Thanks. Weather keeps being miserable in these parts of the world, so I had to brighten up the pictures a bit.
Trygon Swarm: I wanted to play at their Tunnelling special deployment rule, so I wanted to raise them into the air and create some sort of crater/hole for them to emerge from.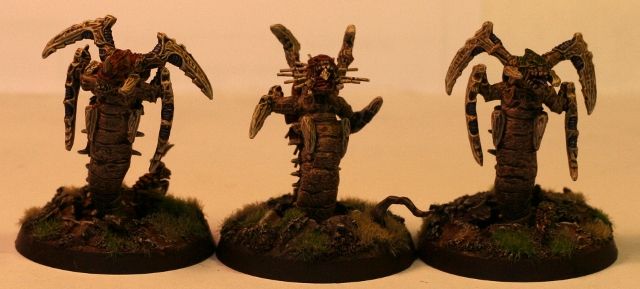 I gave this one a horned Ripper head, in case I want to give the Leviathan list a shot, to mark Synapse. The Hormagaunt was added to frantically charge out in a different direction, to highlight the fact that they would pop up in the midst of enemy formations.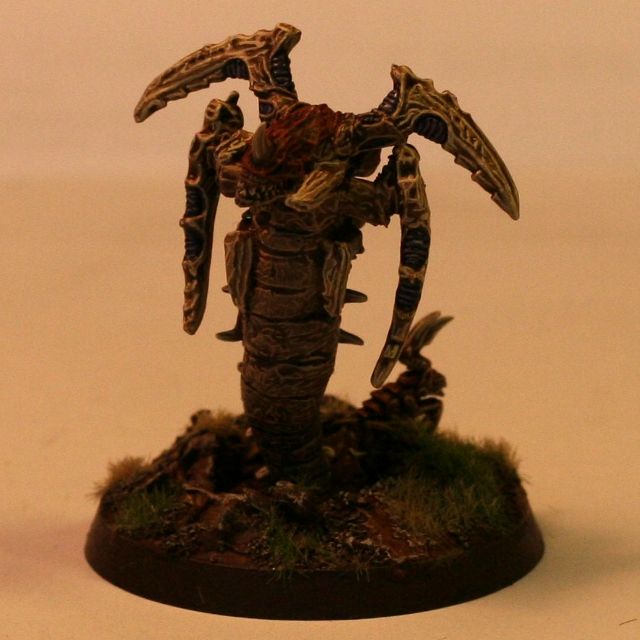 I added chimney vents to make them more alike the current Trygon and went for a snake-like pose, as if it had seen its victim and started to bend towards it.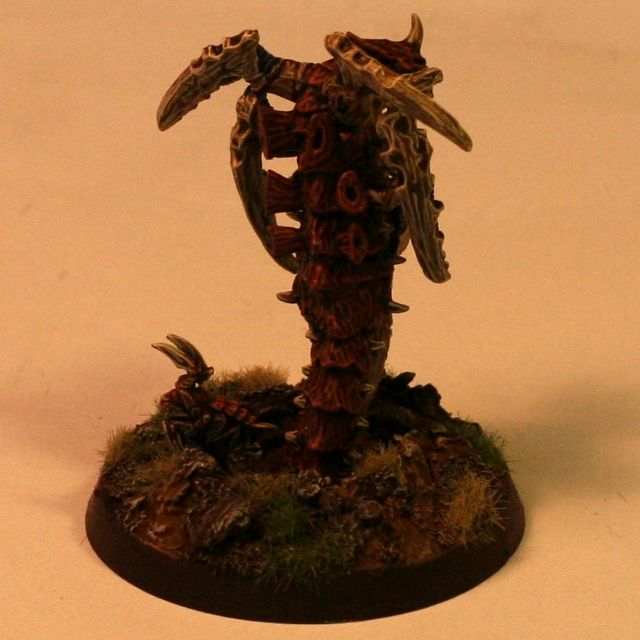 I turned one into a Mawloc, just for fun. I shortened its talons, created a wider jaw and a flesh hook tongue and built the (sensory?) antennas around the head and along the back out of plastic rod.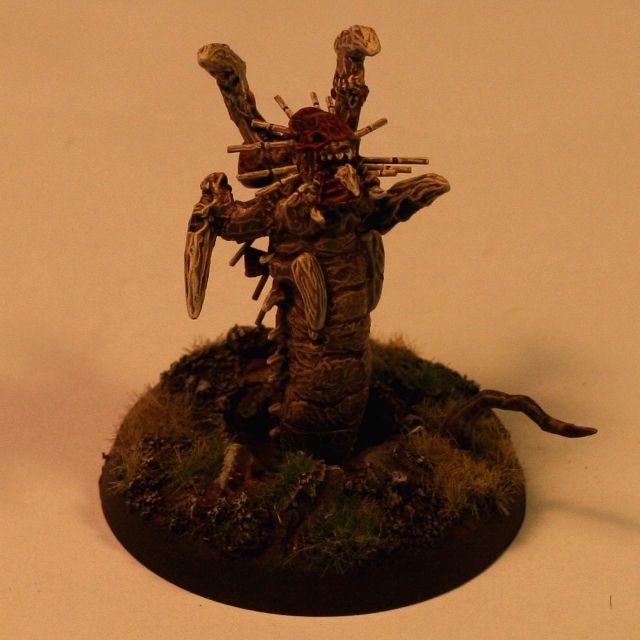 While the other Trygons rise to the sky in search of prey, I built the Mawloc charge more like a crocodile attack, like "ahaaarrrhh!".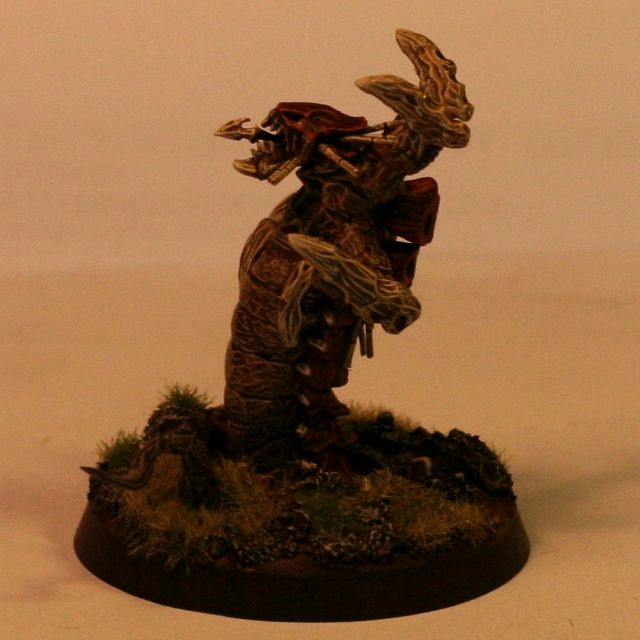 The final Trygon is done in the green colour scheme.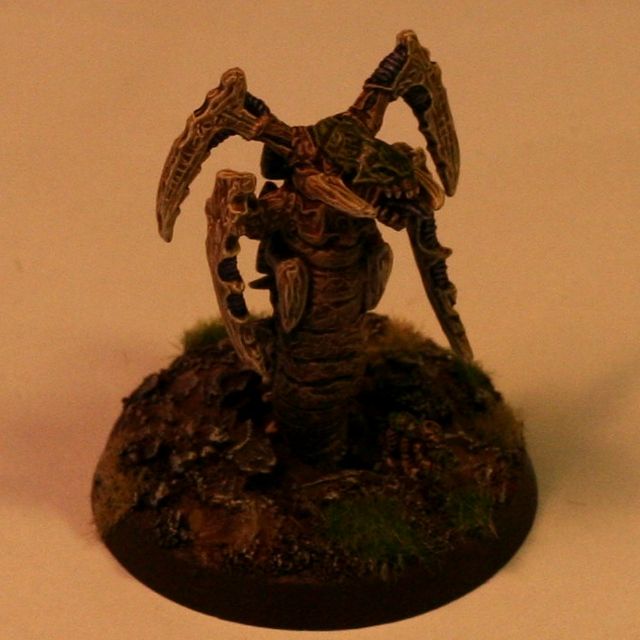 As always, thanks for the kind comments. Hopefully, this will get the ball rolling, because with all those sweet 6mm models that people keep producing, I had better start painting a little more.
/Fredmans