Thanks for the kind comments! They are much appreciated.
kyussinchains wrote:
nice job! I like the moist, shiny look they have, like true mucus covered xenomorphs!

I used to blame the flash, and although it is part of the explanation, I think the many layers of paint helps a bit, too.
Anyway, before I leave for the sun for a fortnight, I took some pictures of my Trygon project. I usually do take pictures to "discover" the look of conversions before I paint them. The Onachus list fields Trygons in threes as a tunnelling formation, so I decided to build tunnellers. As with my first Trygon, I did head swaps, using 40K Rippers. Then I added an arm section to each talon to give them some wielding capacity. I sawed the body in half and re-built it into a worm-like shape using a lot of greenstuff. Finally, I added chimney vents to the back. I noticed that the new 40K Trygons have rather low ones, probably to not be an hindrance during all that tunnelling, so I opted for smaller ones than the ones I started out with, but not so small that they would not stand out (a visual compromise).
Finished Trygon: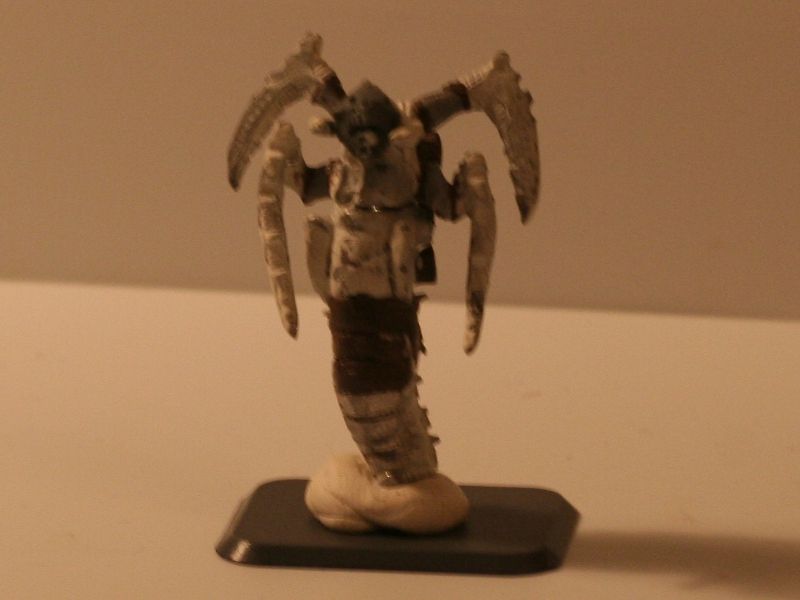 Two more angles:
WIP of a different head variant (that could be used to show synapse in other Tyranid lists):
And a WIP Mawloc (open wide mouth, shorter talons):
As always, thanks for watching and a Happy New Year!
/Fredmans