Made these this morning...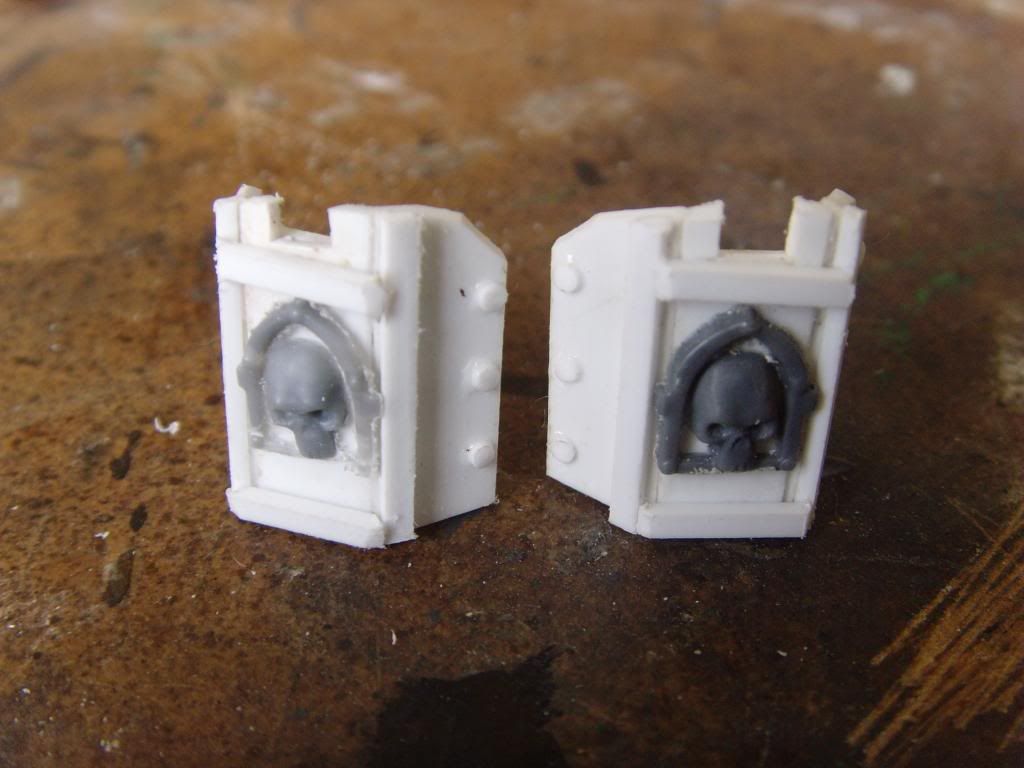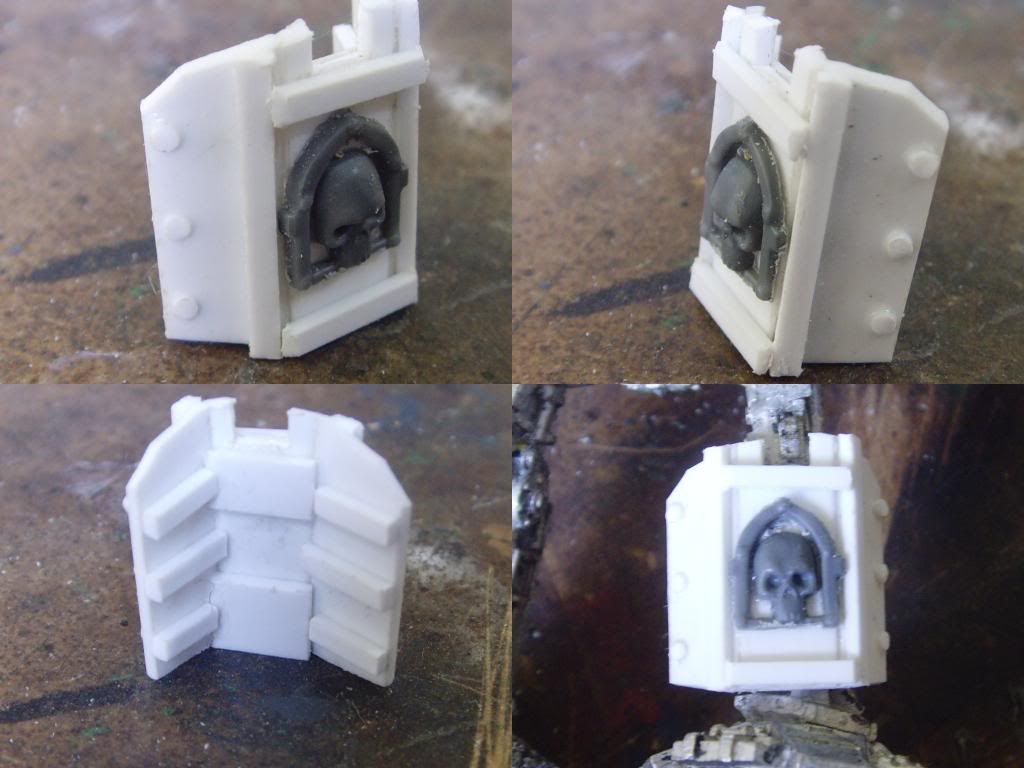 Can you guess what it is yet?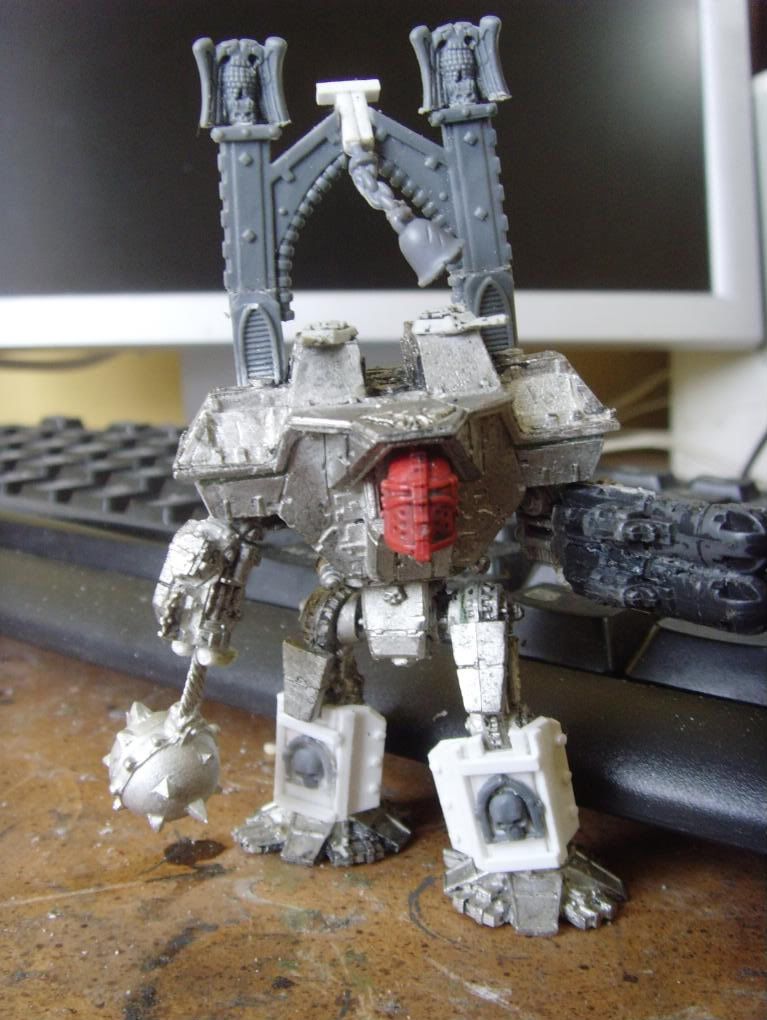 Also addes carapace multilasers and changed the devotional bell statues at the top. Just got to make the missile launchers and it's ready for spraying :-)
Oh; got display cabinets up to: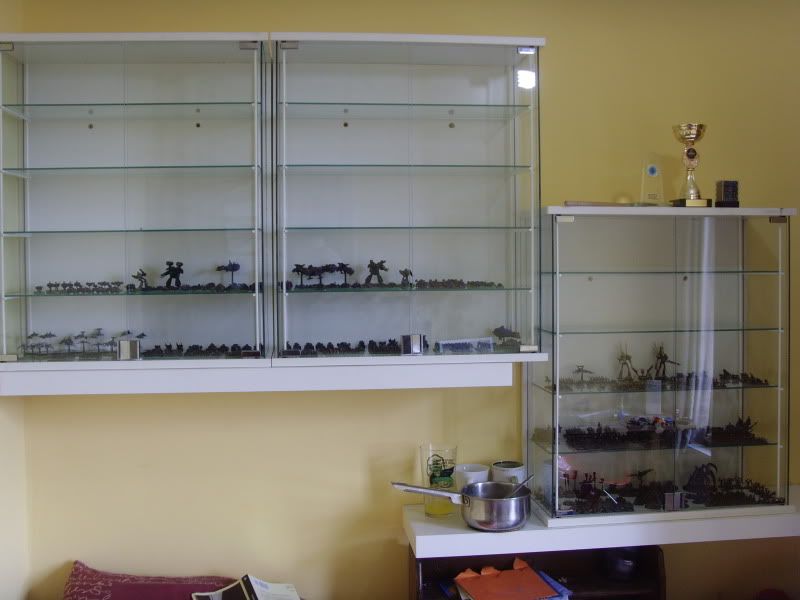 They don't look very full at the moment but i've still got my WFB empire army to go in the top of the double as well as adding my orks and both chaos armies (World Eaters will be started on soon) to that cabinet thus filling it up; after that then Aeronatutica Tau can go in the small one leaving space for two more small 3-4k epic projects in the long run; ferals and necrons i reckon; though i'm sorely tempted by a death korps army too!