---
Hi Folks,

Not having as much time as I used to this wont be as fast as the Sisters of Battle Army I made last. However, I do have some of the things I need to at least make a start.

I'll make the same disclaimer. Seriously this is the best I can do...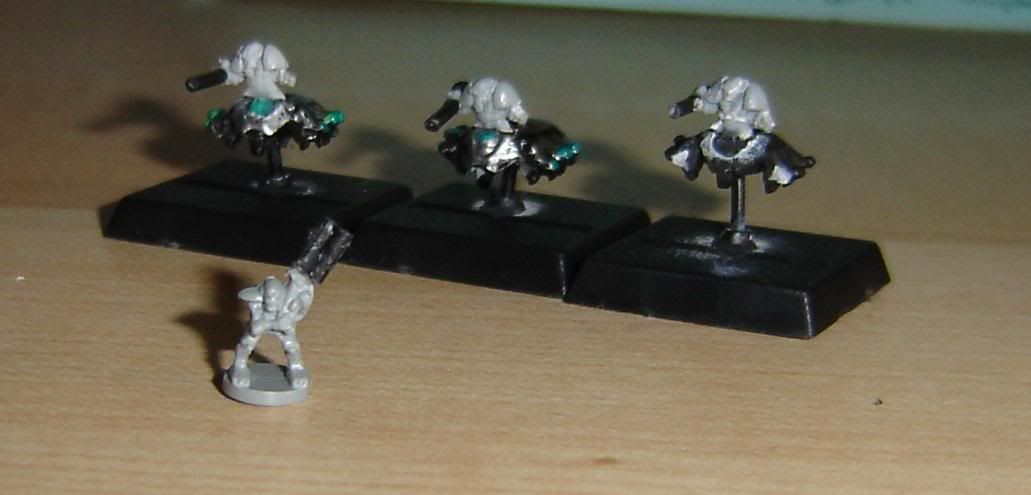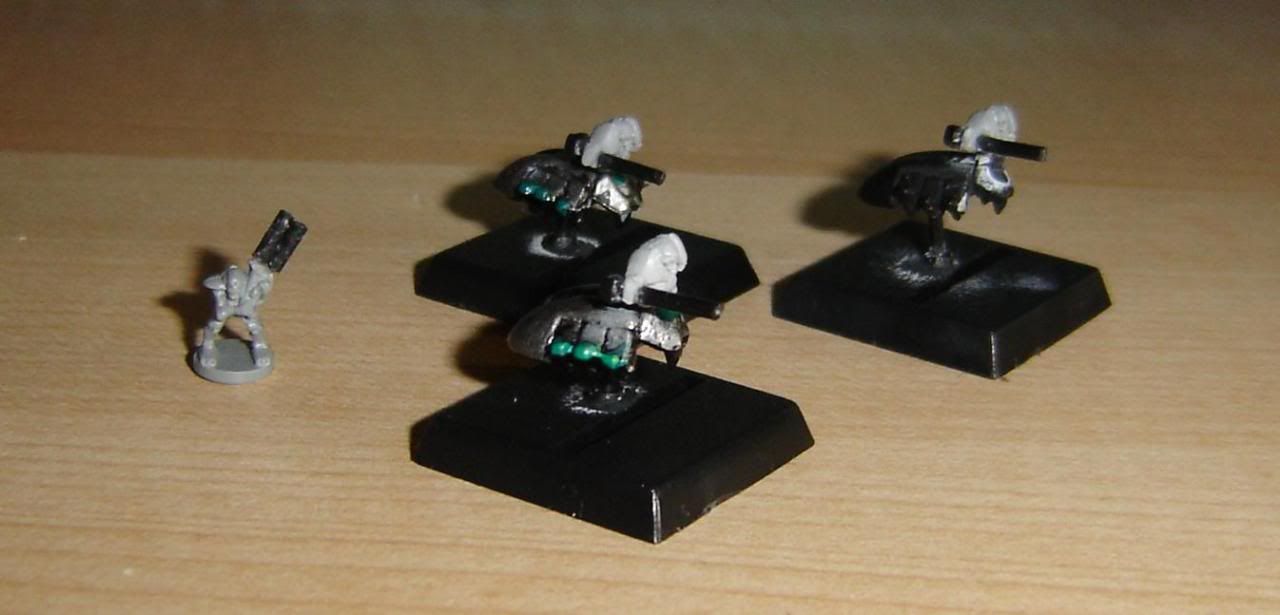 The Destroyers are fairly standard with SM Captain/Sergeants with their heads shaved down a tiny bit and their legs, Power Glove fingers and Bolt Pistol cut off. I would like to use green stuff to fill the mouth but the stuff is a skin irritant and I don't have gloves yet.
The Immortal looks ok to me and I think I'll put three per stand. I wanted to see what others thought before doing a whole company however.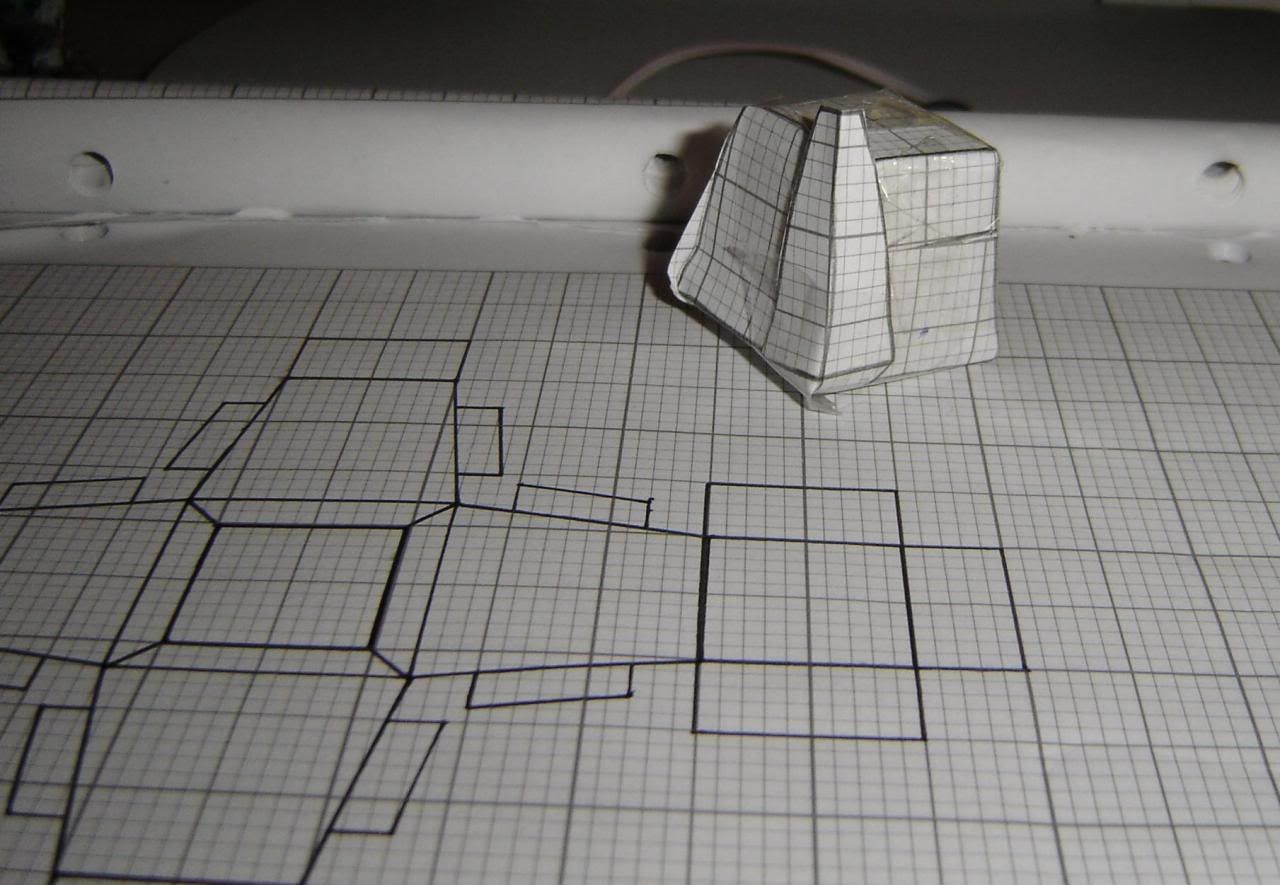 Now, this is a test, not my idea of a real Monolith. I know others have done some really great looking resin casts (?) for these minis but I don't have the talent or know how for that. I have drawn a template for my idea of a card built Monolith. The paper one was a test to see if the template works. The folds are ok, if I can get the right thickness of card to do what I need to do.

Can anyone point me in the right direction for the EA list for Necrons so I can have a look at some of the cool ideas for stats (Abattoir etc).

Anyway, thanks for looking. Any advice and comments are as always welcome.

Cheers, Jim...