From the OOP range of Timeline 300 ... 10mm Martians ... They will make another of my non-GW Alien units. ...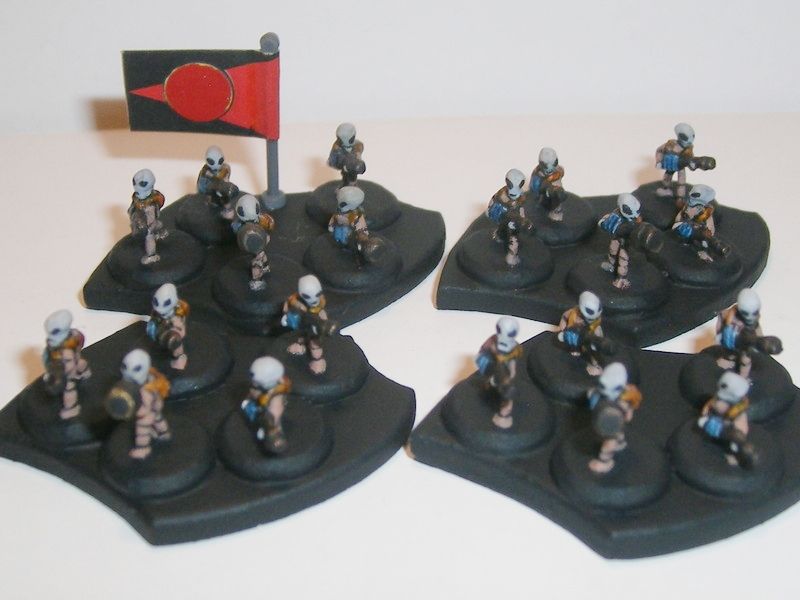 Fearless Leader ...
They wear a one piece combat suit. In the color of the Martian sand ... of course !
They look a lot like the "infamous" Little Grey Aliens" ... but these were genetically altered to be Big Grey Aliens !