This is my German Motorized Panzer Grenadier Company for Flames of War.
The unit is primarily based on the 2nd Panzer Division in Normandy 1944, but is generic enough to cover a broad range of late war German needs.
This was not painted by me but by Les K. Les is a friend and local painter of incredible skill. Once you see the pictures I know you will agree.
I hope you enjoy the pictures.
The leader of the Company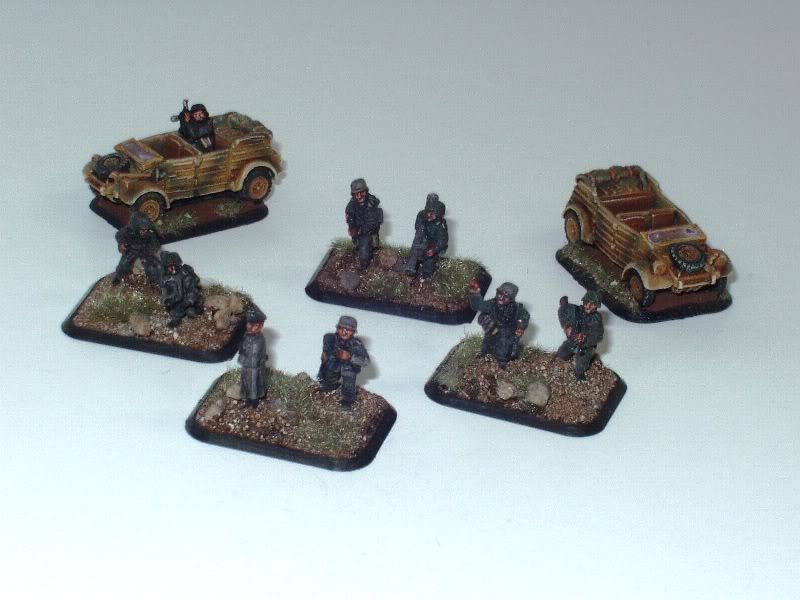 The core of the company two motorized panzer grenadier platoons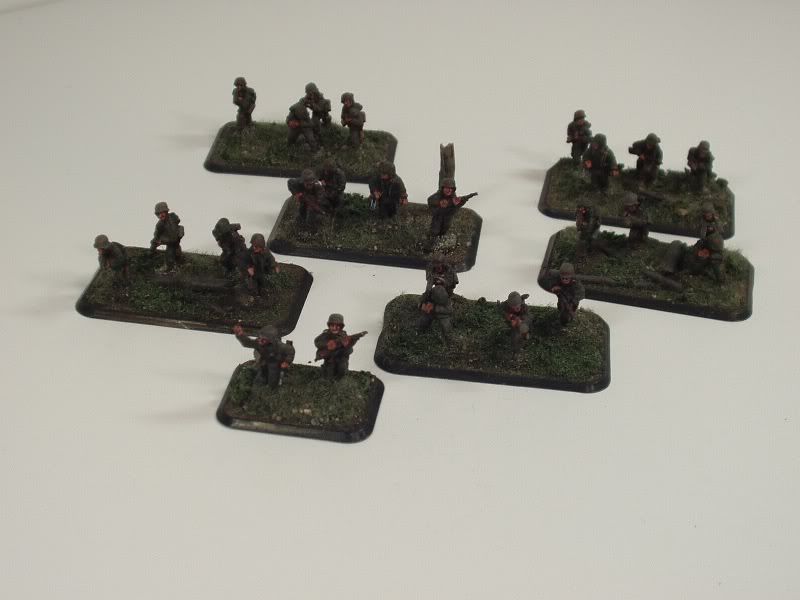 HMG Platoon, the buzzsaws
81mm mortar platoon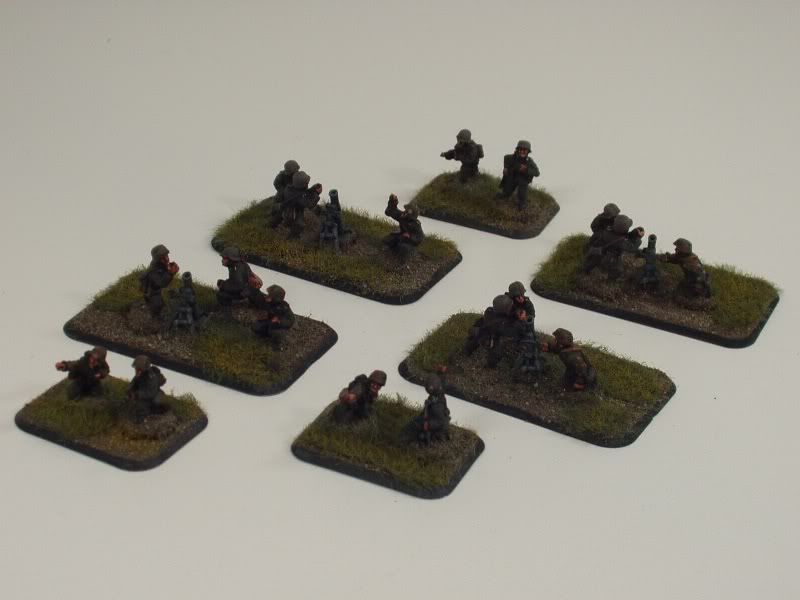 Pak 40 Anti-tank guns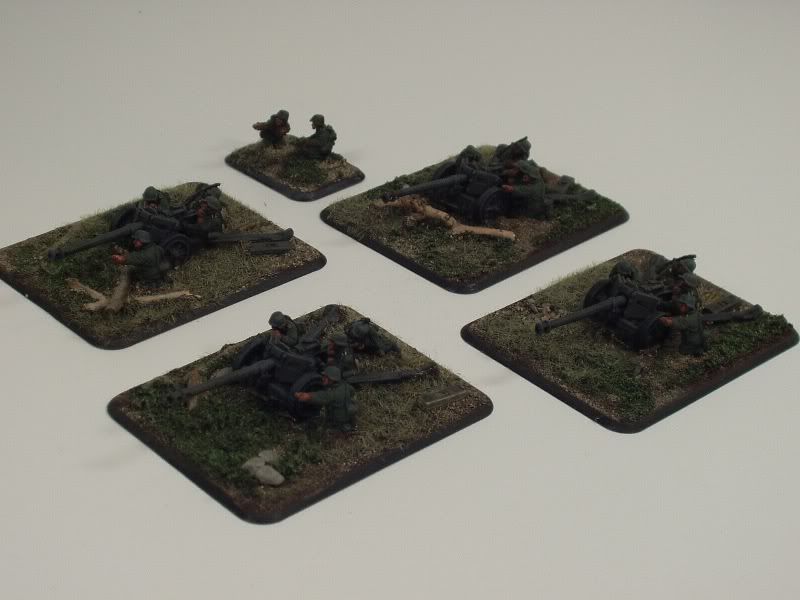 The rapid deployment force of one Armored Panzer Grenadier platoon.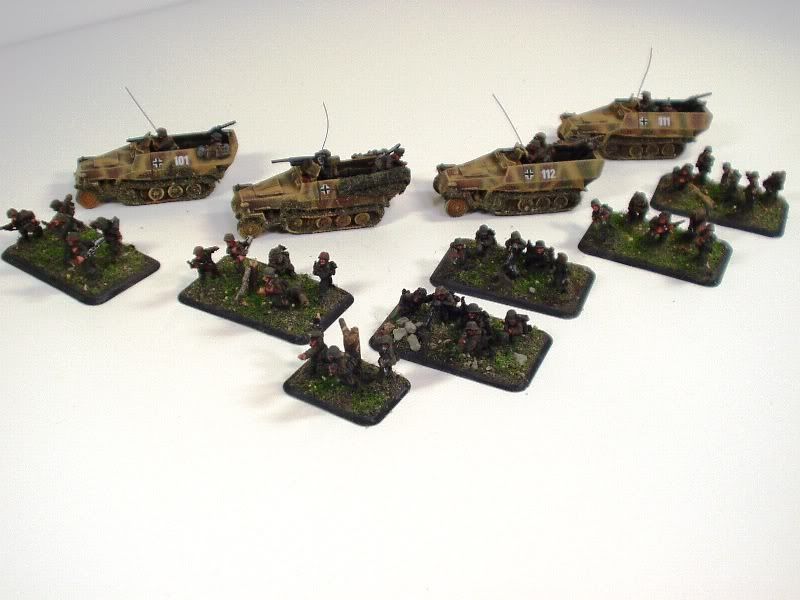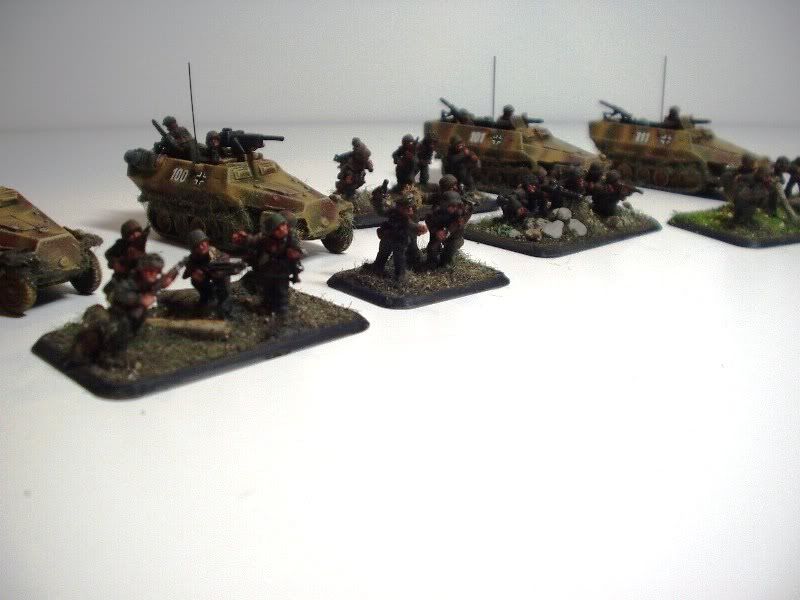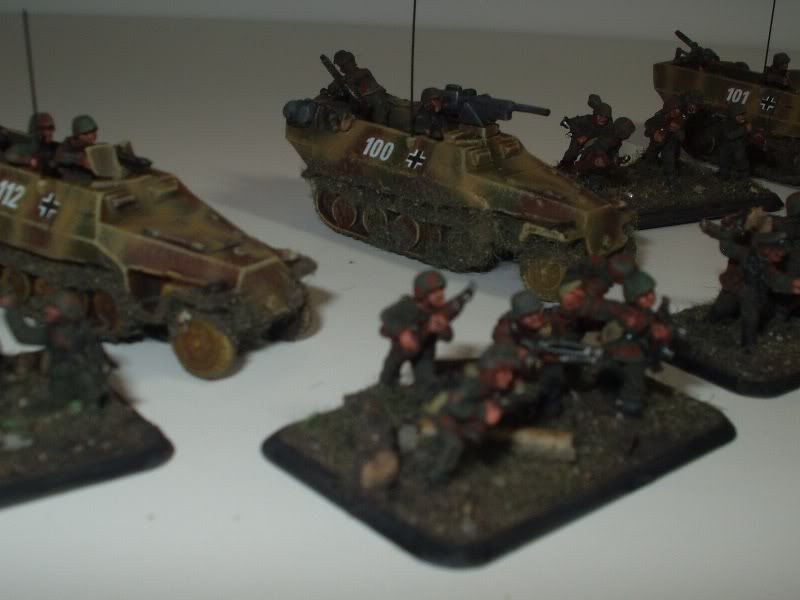 Yes he did drill bullet holes into the tree :o
250/1 closeup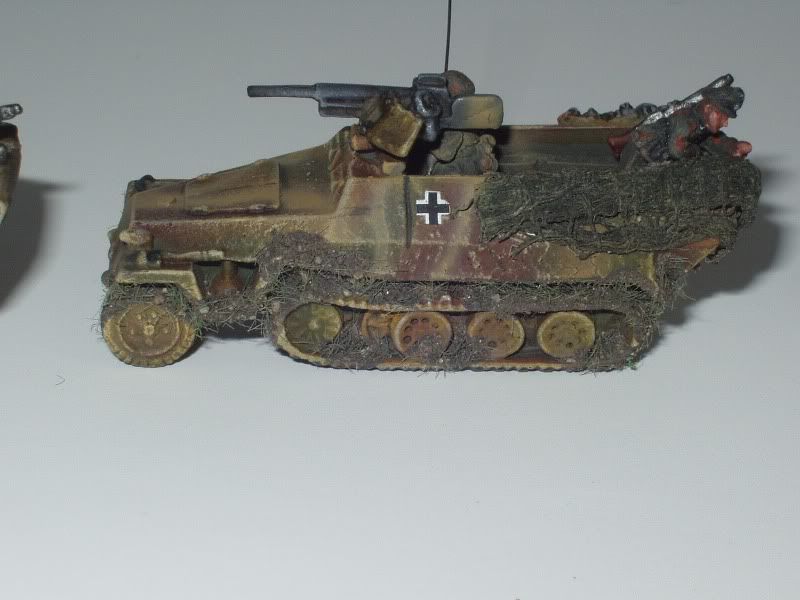 The Armor Support...
A workhorses any German armor force Mark IVs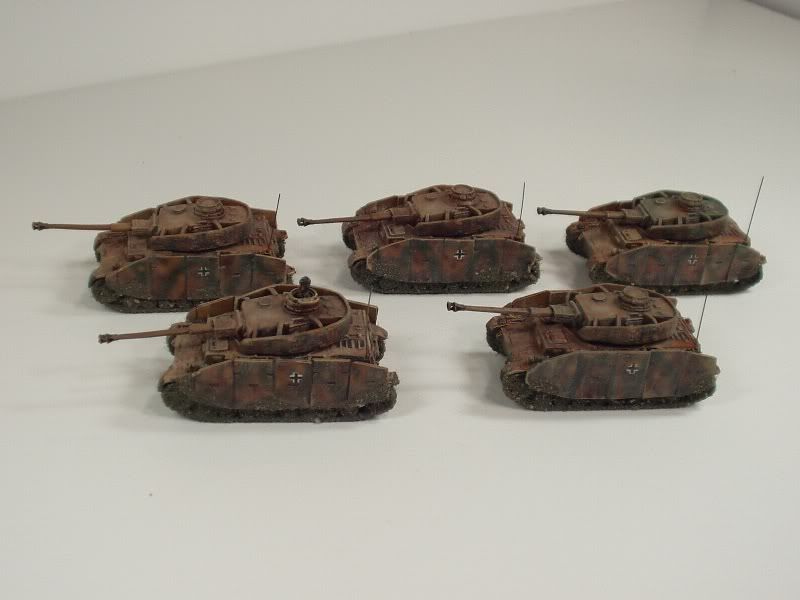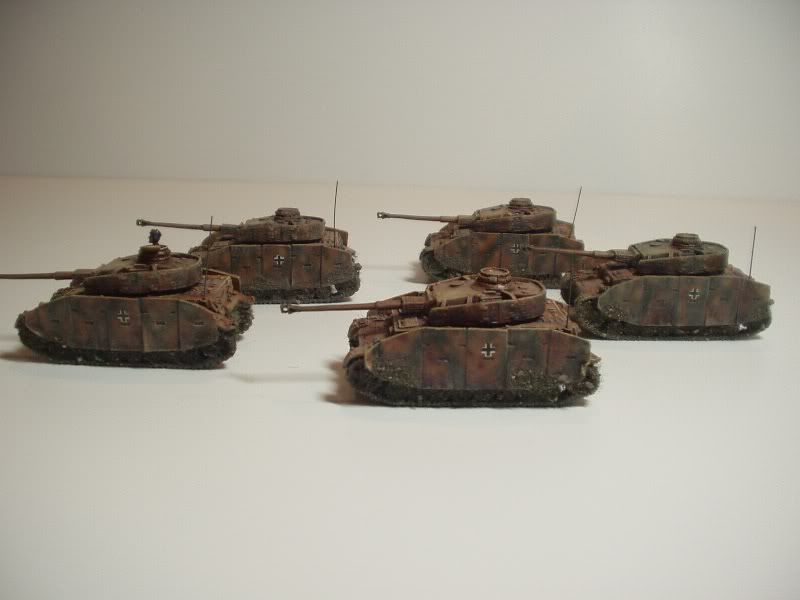 Classic and dependable Stug IIIs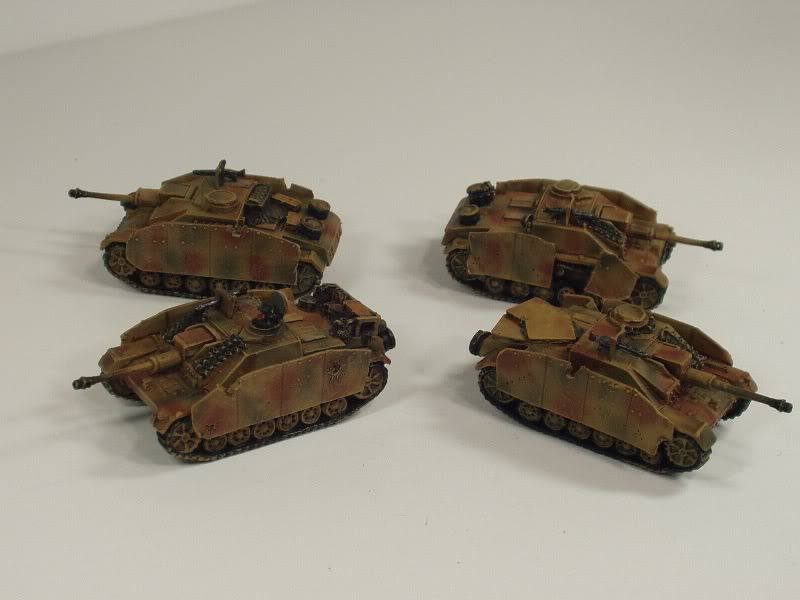 The best looking tank in the war (IMHO)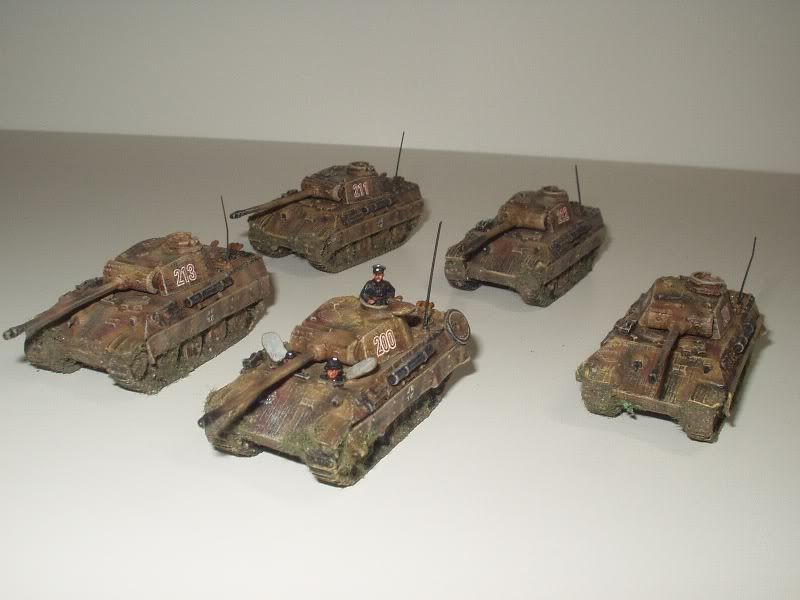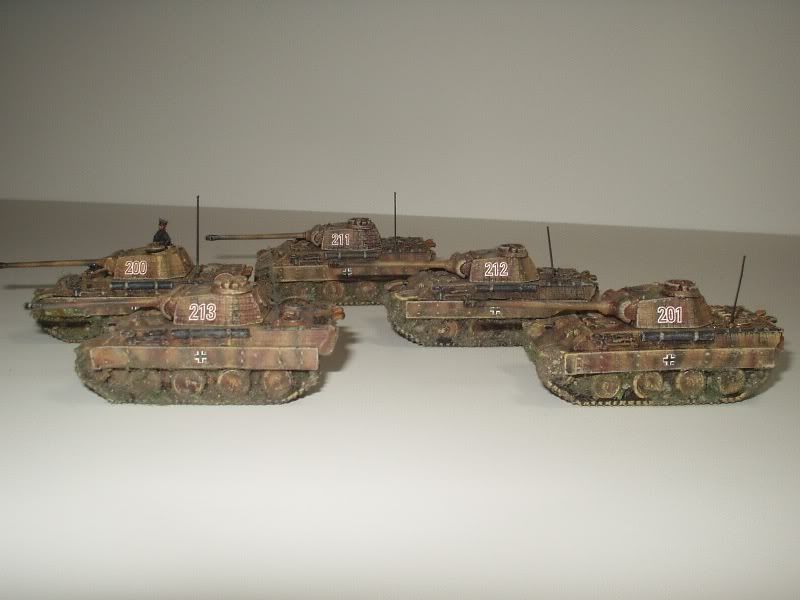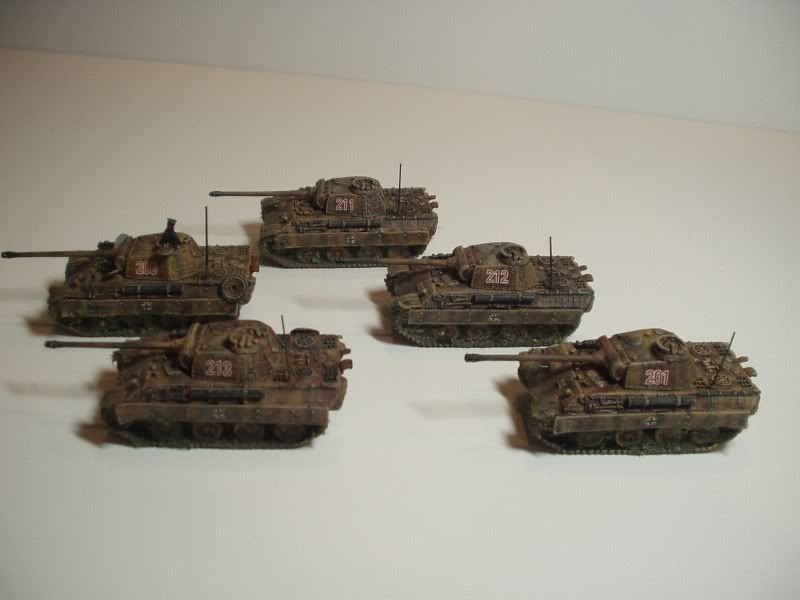 A gift. I had to buy a second one so the first one wouldn't feel alone. Especially against the JS tanks my freinds fields.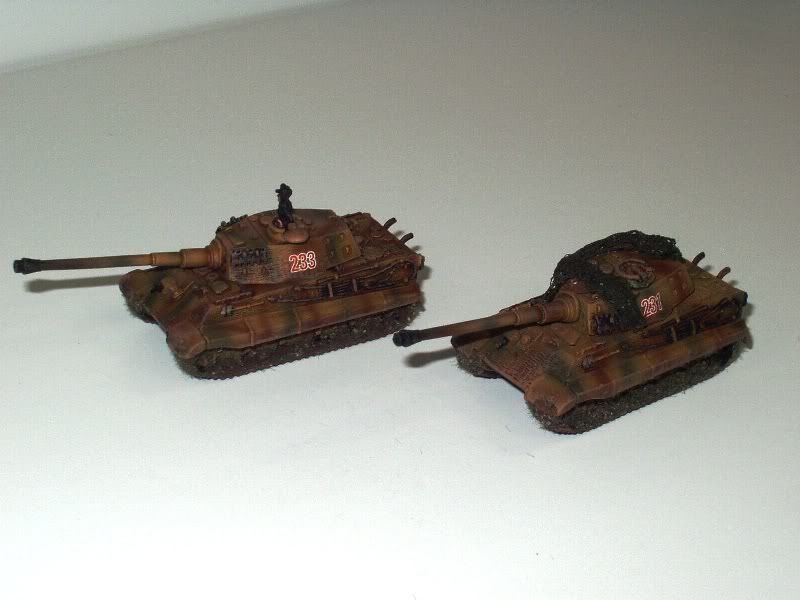 Other Support...
A small infantry recon unit, no LMG support. This was made with left over figures.
Grille H's, 150mm direct fire support
Recon Halftracks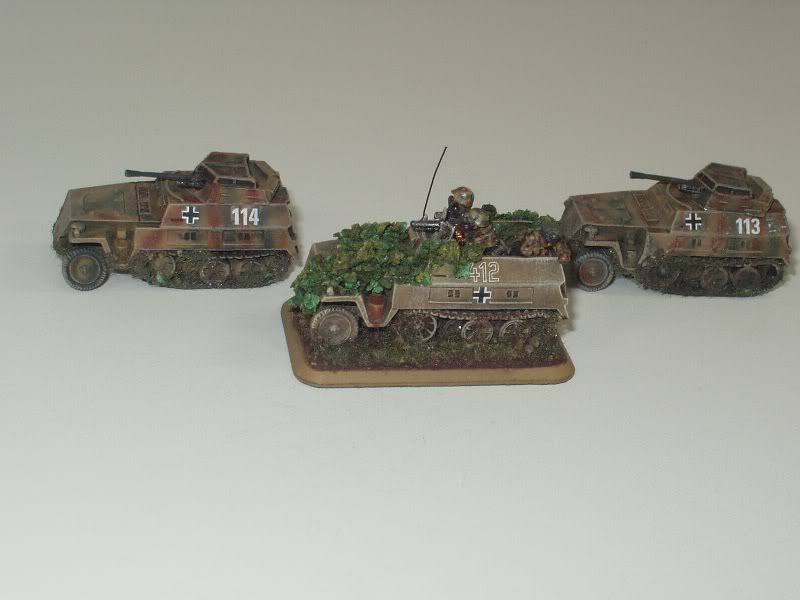 The only thing to deter the allied Jabbos
Invaluable Artillery Support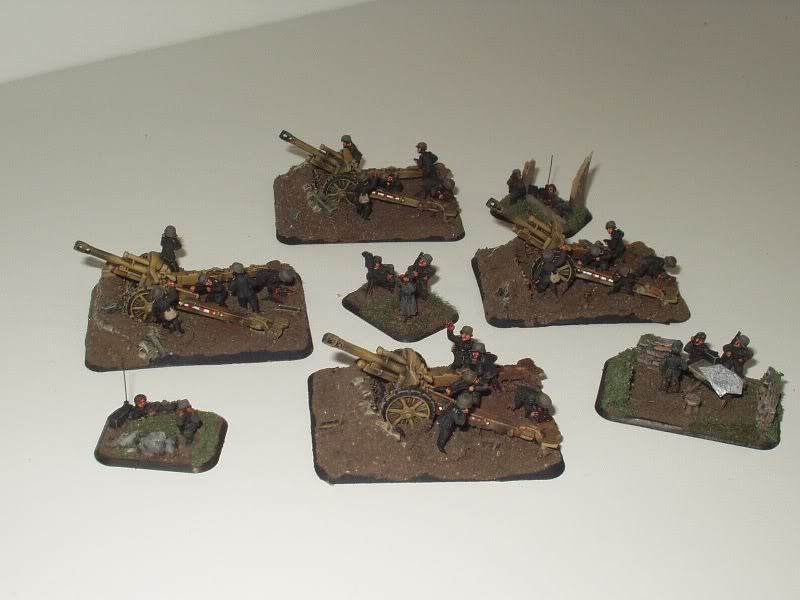 Tiger Objective