Hi guys,
I've just started getting into FoW - I've not played any games yet but I love the miniatures.
Here are some WIP shots of my StuGs so far, still lots more detail work to do, plus a little cleaning up.
I've decided to go for the late war hard-edged camo, it's always intrigued me. I've also started to apply some weathering to the Schürzen.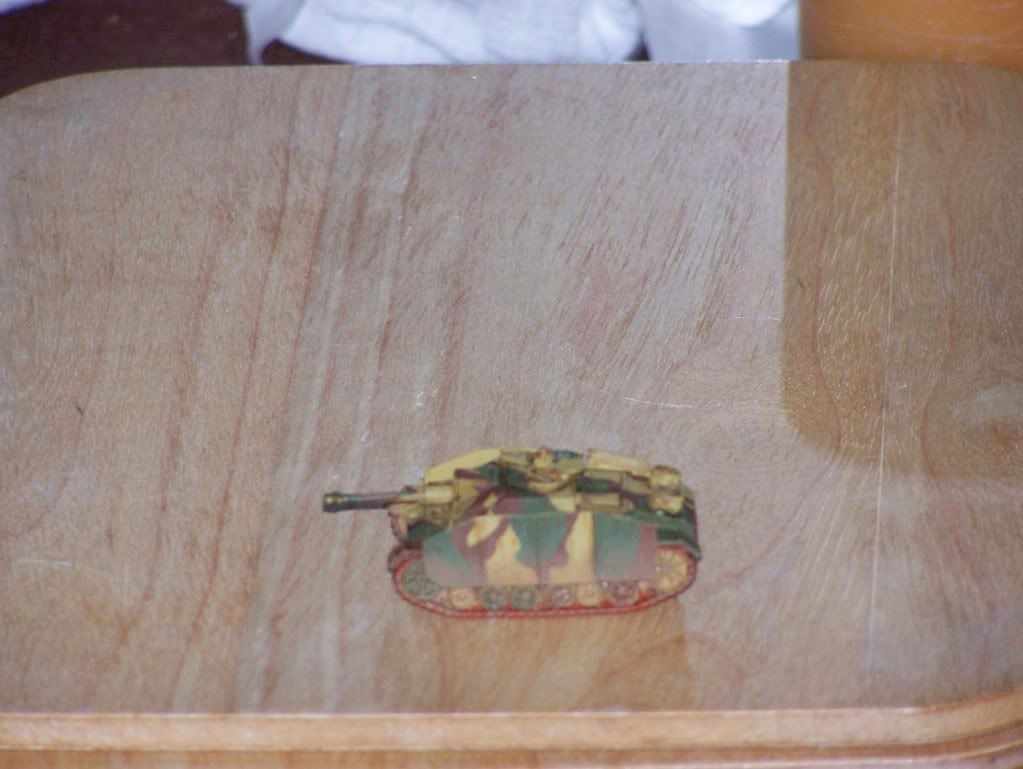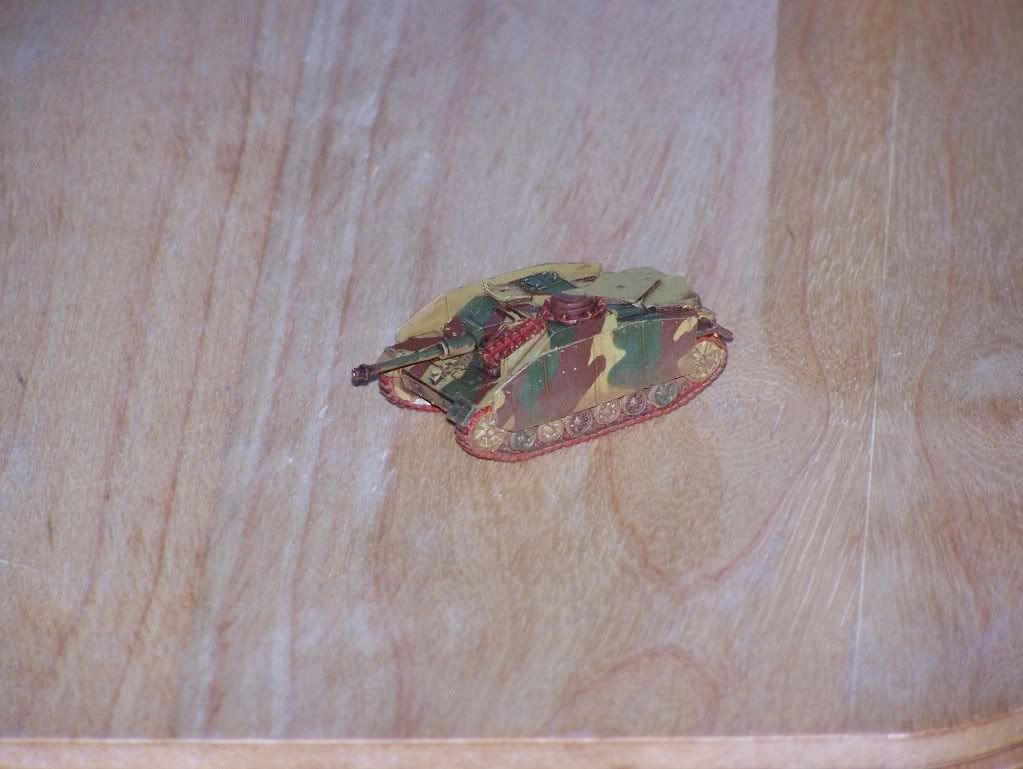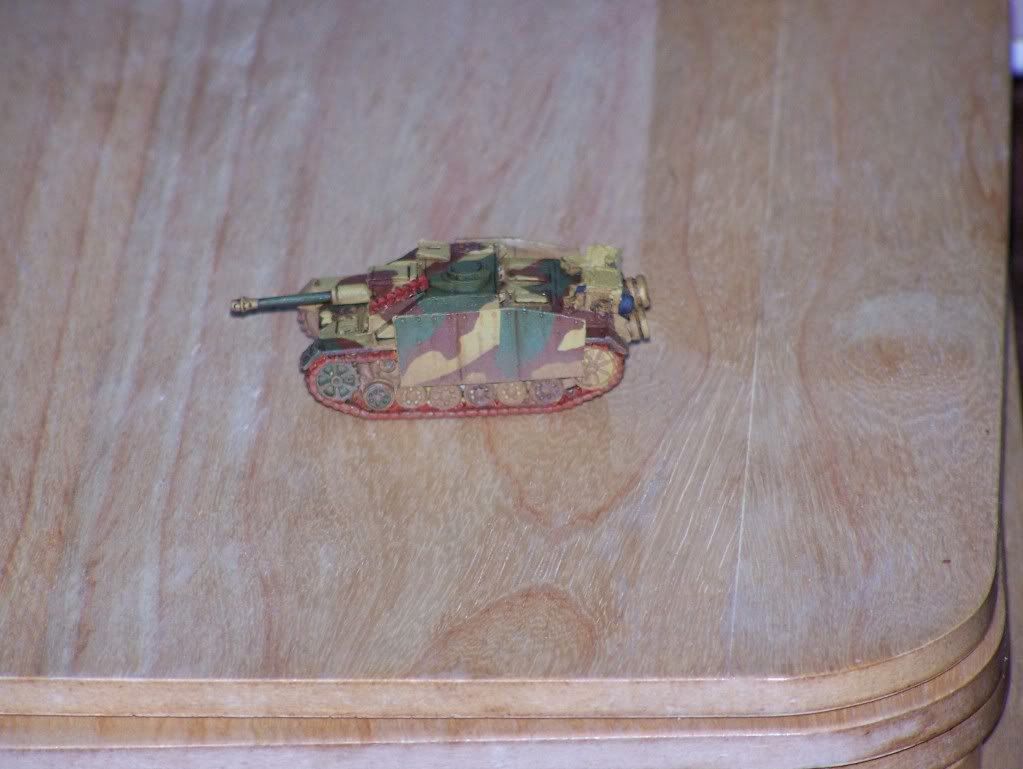 Since taking these photos I have cleaned up the wheels a lot and also painted some more details - so more WIP shots still to come!