Thanks for all the positive comments and ideas! Sorry for the lack of reply, have had quite a hectic weekend.
@Nitpick, City tiles are mostly already designed and waiting to be cut, but I want to concentrate on the buildings first so I can ensure compatibility with the spaces on the tiles for buildings. Currently I am looking at 30cm square tiles, with roads, corners etc, raised sections of different heights, city park areas, monuments and dockyards/canals. There will also be defensive city walls with gatehouses and the like, but I haven't even drawn up designs for this yet. For the road tiles, the pavements are MDF, but the roads are made out of thick card and have road markings cut into them. This is so that they can be painted separately and then slotted back into the right place on the road, thus helping to get an accurate paint job.
@Blip, currently not no, I hadn't even thought of this before. I don't have the exact dimensions of the SM2 roofs, but could certainly knock something together specifically for them, but I don't think this could be done modularly, I'll look into it though!
@Borka
Attachment:
Attachment:
Attachment:
File comment: Roof and floor tile, plus some mockups of fully modular tiles.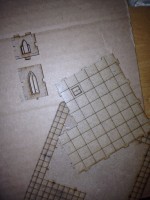 photo 3.JPG [ 460.53 KiB | Viewed 1872 times ]
Although the segments shown here are currently 3 floors high, they would be available in different heights. Another alternative I am working on is to try and create a fully modular option, with each floor being a separate segment, allowing complete customisation of height and overall look. Doing this will also allow for far more customisation and variety when placing battle-damaged segments and would mean roofs can be removable to aid in placing miniatures in the ruins or to allow battles to occur inside some of the larger factory style buildings. I haven't tried this out yet, but too much in the way of modularity will affect the rigidity of the building and make it too delicate. At the moment floors and roofs aren't modular, as they provide much of the durability of the structure. I am working on this, but if I cant find an alternative then floors and roof tiles would be bought separately and give an indication of how many wall segments would be necessary to complete a floor. There will also be buildings available to buy as a one click pack to make things simple if some people aren't bothered so much about the customisation aspect.
@Mattman and Moredakka
There are currently corner pieces and straight bits, the only problem with creating a specific interior corner segment is that there would need to be four versions of it depending on what tile would be adjoining on to it. I want this system to be modular but also relatively simple, which means keeping the different types of tile necessary to create a decent building down to a minimum. With the corner solution I am working on however, there wouldn't even need to be these different corner/straight segments. Concepts I have in mind at the moment include factories, (with working hangar doors in different sizes for tanks, titans etc) city district walls that divide areas, airport buildings and runways, military buildings with less of a Gothic feel to them and residential buildings. I always thought most imperial citizens would eat in large central canteen type buildings, much like some parts of Russian have, I'll make some sort of large building with a central open air courtyard that can be used for this sort of thing or as a commercial area, thanks for the comments!
@spectra Ghost - Don't worry, the gaps in the corner would normally be scored in to allow the end user to snap them out or keep them in depending on whether it would be used for a corner piece or if they didn't want to attach buttresses, but I only cut one straight piece so had to use the same one moved about in the photos! I think I have a solution for the corner problem, it also lends itself to even further modularity by having an option for corner buttresses and allows door segments and other specialty segments to be placed right next to the corners, though it'll involve a little more modelling skill on the part of the person putting the kit together. I'll try it out this weekend coming and see what happens.
@Vaaish and Borka, thanks for the idea! A thinner piece just for the buttresses wouldn't work as it would throw the proportions off if there were any corners that didn't allow an equal number of segments on both sides. However, I do now have a design for a regular sized segment with two thinner windows either side of an extra set of mount points for the buttresses, thus doubling the amount of them on a building and changing its look quite dramatically. Maybe I'll name it in your honour!
@Lead-Space
As this will all be modular, I want to ensure that any future pieces I make will be fully compatible, which means a few more prototypes to make sure there won't need to be any design changes later on down the line. I aim to have something available by Christmas at least though!
In terms of costs I'm afraid I can't say yet as it mostly depends on laser cutting time. As these are prototypes they were not laid out on the cutter economically, but rest assured they will be as cheap as I can reasonably make them.
Thanks again for all the ideas guys, keep em coming!