Updates and a new project. The Krieg army is going well here and the Fists are all but complete with some minor additions to come. Add to that a very large Iron warriors army and it just screams sieges and fortifications. A few years ago Procopius and I put together some funky stand alone trenches with bunkers attached, see Fernvale Specialty Scenics for more details. Well I have always wanted to go one step further. So when our resident Blue Werewolf came out with some trenches a fare while back I did some trading to aquire some. Since then they have sat and waited for me to get the bug again.
So I am at it again with large scale terrain. This time 4 - 8 tiles of trenchworks to go on the big table. The tiles are 500mm x 500mm squares and fit in well with the others. You an get them from insulation stockists and if you find a good one they will laser cut them for you. I use the highest density I can get as it is the best to work with. Using what I have in trenches I have made design one and plan to replicate it on a second tile. After that I will expand the system to give me corners so that I my make a citadel as time goes on.
Stage One is design and the initial sinking of the trenches and bunkers into the foam.
Stage Two will be the remaining design of terrain features and the sculpting.
Stage Three will see the terrain take shape with spack filler, crit and paint to form the landscape.
Stage Four will see me paint the tile with some flocking to add to realism.
For great hints on the how to on this one, consult Forge Worlds modeling masterclass.
Ok, on to picks, first up a couple of pics of the design after I laid out the trenches. I found centre and gave myself a 100mm buffer from the leading edge.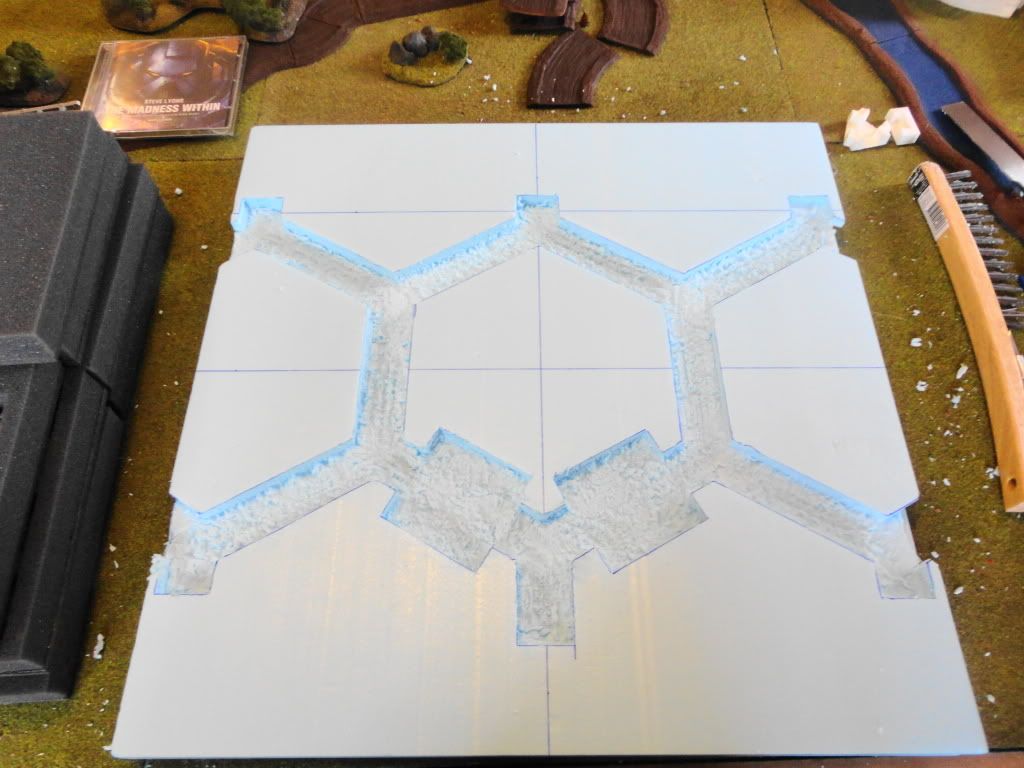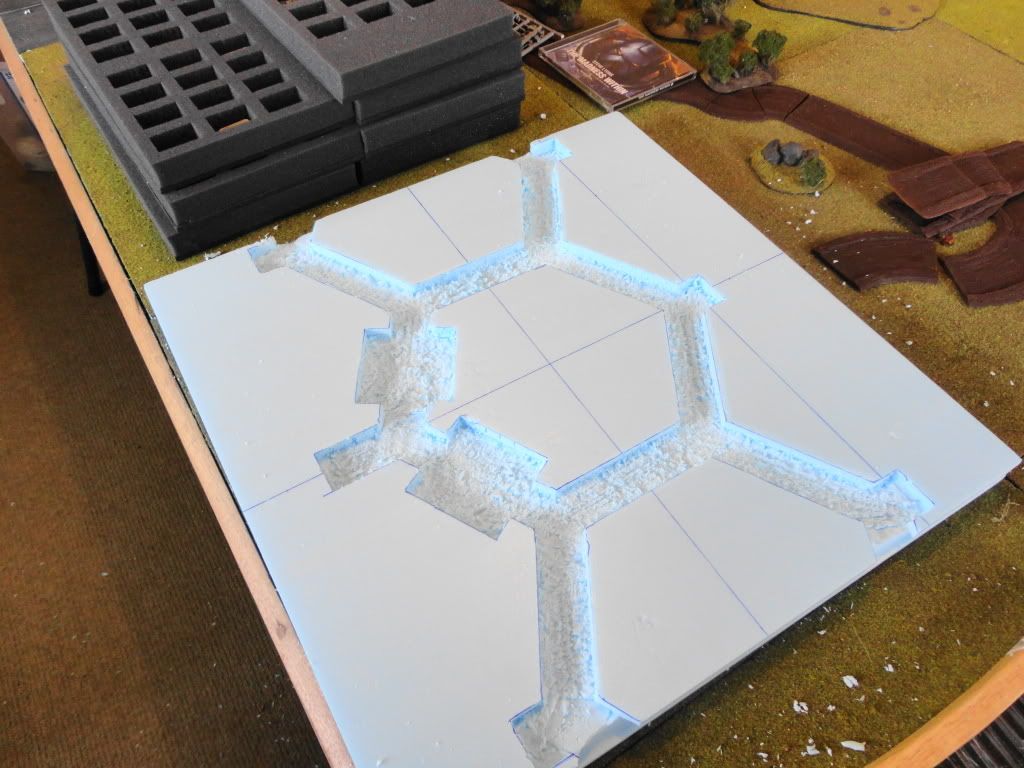 Adding in the trenches to get a feel for things.