This is sort of a long term project, definitely not for release this year. Basically a dieselpunk like fantasy-esque WWI/pre WWI setting with fantasy races, all in the one true scale.
One faction is going to be a bunch of insect riding desert nomads. I wanted to solicit opinions on the infantry. The sculptor is new to 6mm, so we are trying to get the sizing right. Below you can see pics of the concept art (from one of our forum members I might add) as well as the first infantry pose next to some of my pile of shame minis (some nice TMG infantry, an epic elder guardian, and an Onslaught OTC guy).
My instruction to the sculptor was to beef up the sculpt and the detail in general, particularly the gun, hands, feet. Looking at the pic though, I think they are coming along nicely. Not sure yet if the whole range will be done via 3D, this is more a proof of concept for the sculptor and I.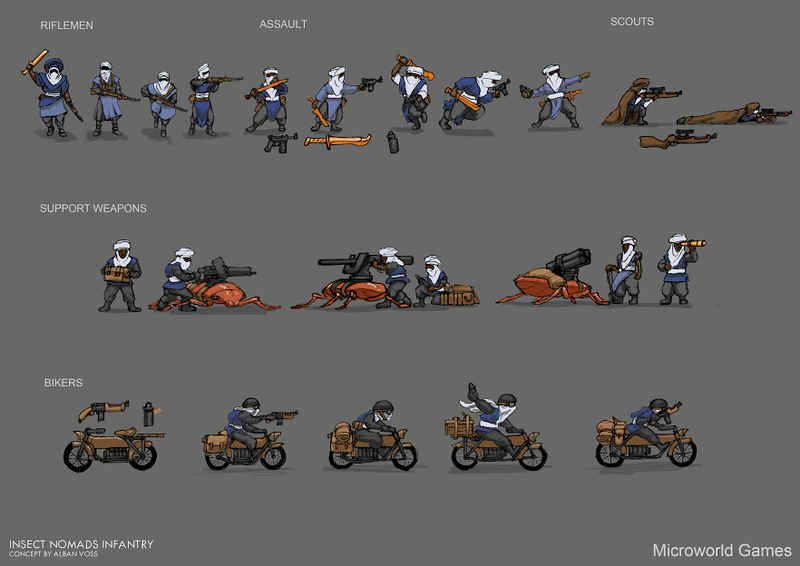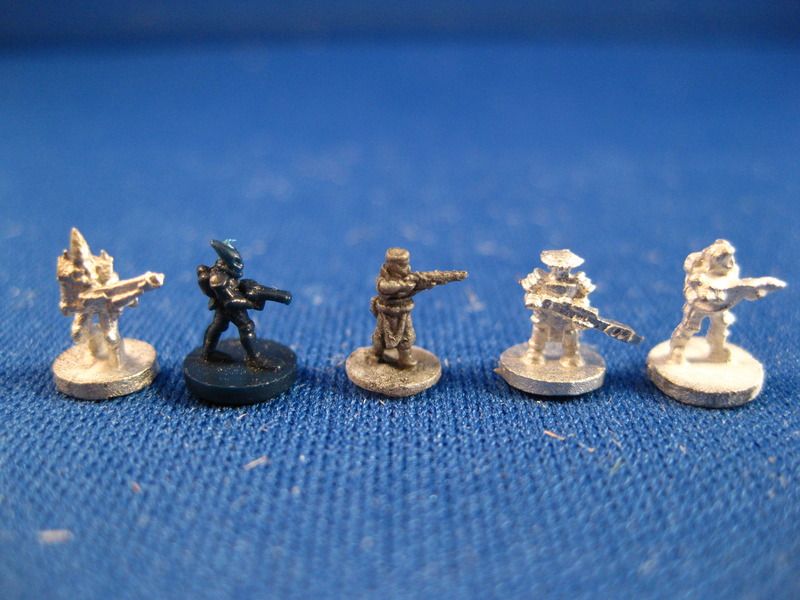 Keep an eye out here for more previews, art, sculpts, etc.
_________________
For all your Dark Realm, 6mm scifi and 6mm fantasy needs:
http://www.microworldgames.com/