This will be a general thread to preview art, and later, sculpts for the Ogres.
I realized the other day I never posted these guys up. Some of the more curious fans may have already seen these in my photobucket.
As to release, I have no idea when they will be out, as I think that other armies may have edged them out of a spot in 2015, and I'm unsure on the sculptor as well.
Basic infantry sets: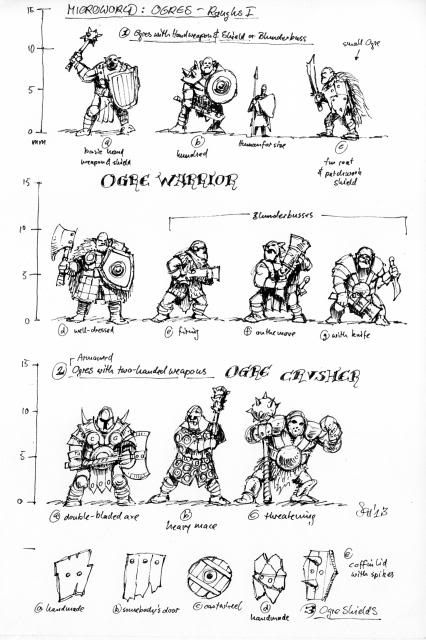 Cavalry, I believe I am going with the concepts at the very bottom: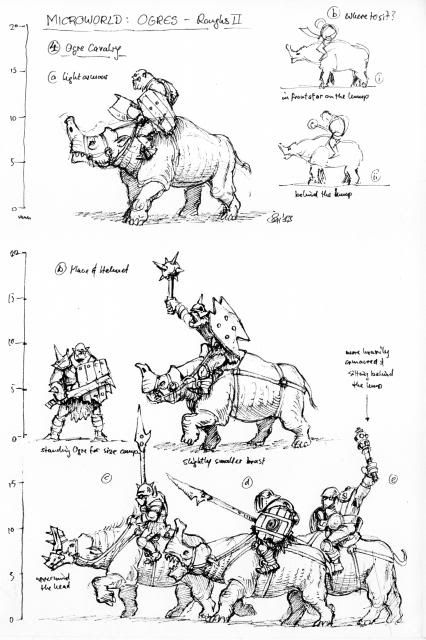 These guys are going to be about 18mm tall. I am thinking 2 poses, with 2 interchangeable riders as an add-on. Inspiration was taken from the extinct mammal Chalicotherium:
Ogre artillery and transportation:
I wanted some specialty infantry also, so we have packmasters with saber tooth tigers to continue the extinct mammal theme. The Warbringers are kind of like berserkers that are so devoted to their soldiering profession they cut off their hand and replace it with a weapon, to make them unsuitable for all other work.
Finally the centerpiece, based off of another extinct mammal.
I think I will be going with the concept up top, as I consider the 2-ogre side cars to make it look a bit busy.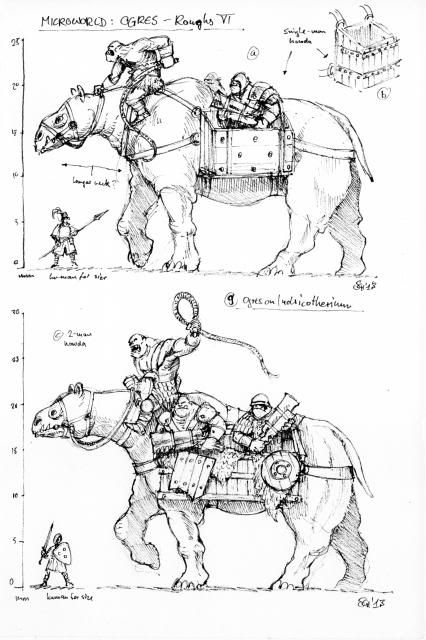 Anything else people want to see for this army?
_________________
For all your Dark Realm, 6mm scifi and 6mm fantasy needs:
http://www.microworldgames.com/