I thought it would be nice to have the art and then the sculpts all in the same spot.
Now, first things first, they were not quite as short as I wanted them. They are about a mm taller than I would ideally want, but honestly, they look like goblins, and the detail (in my opinion) is really great. I would rather have nicer models that are a bit taller than they should be. At any rate, I have size comparisons with the Orcs so people can judge for themselves.
Goblin Spearmen: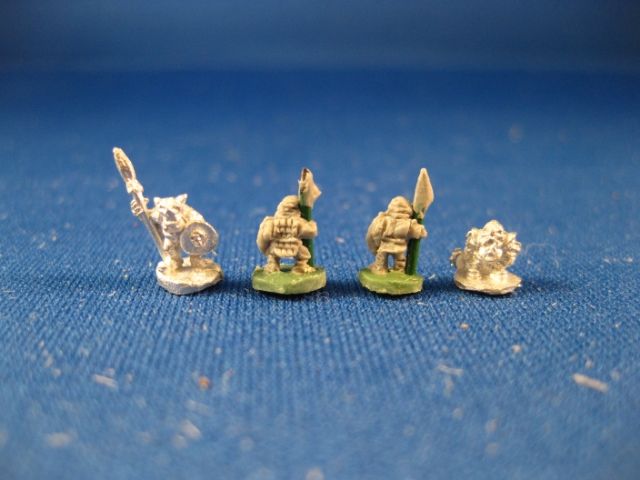 He really did a great job on the faces and shields. Next up, warriors and archers:
You can see they are a hair shorter and a good bit less girthy than orcs.
Command pack:
Catapult + crew: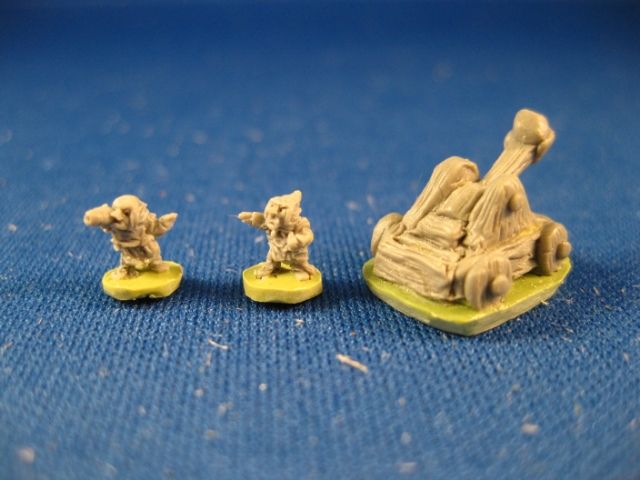 _________________
For all your Dark Realm, 6mm scifi and 6mm fantasy needs:
http://www.microworldgames.com/