I have been sitting on these for a while, but the first batch is going off to the moldmakers in mid-May so I figured it was about time to preview them.
This is a family shot of all the vehicles due to be released.
The first "wave will consist of the little 4-wheeler, the 6 wheeler APC in the back, the 10-wheeler assault tank on the right, and the little scout/attack cycle up front. Also in the first wave is a big land transporter/truck with a flat-top and cargo container, but that is not pictured.
I was going to release infantry in the first wave, but people seem to want special and heavy weapons also, so all the infantry, the superheavy tank in the middle, the gunship, and the support vehicle (3 turret options) will be in the second wave. Here are some infantry previews: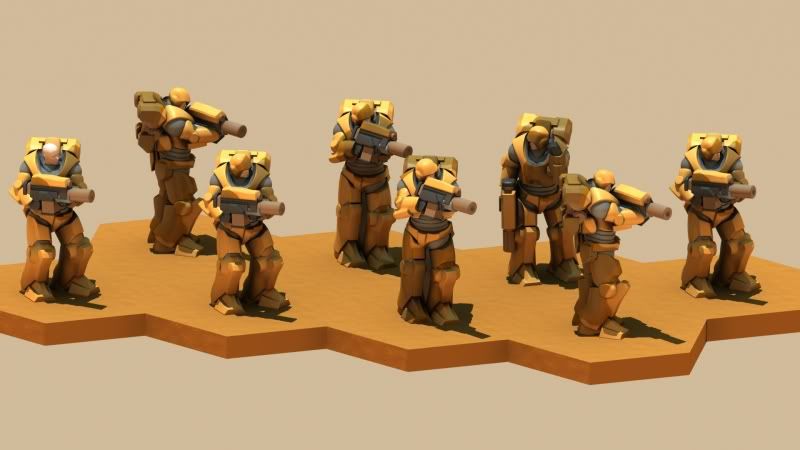 The heavy/special pack will have gatling gunners, rocket launchers, flamethrowers and a crazy guy shooting two rifles at once (for fun). Here is a WIP of the minigunners:
This will probably be my last big scifi release for a while, as I need to get some more fantasy stuff out. I'm also planning to dip my toe into the 3mm scifi market, mostly due to the strength of the Strike Legion Planetary Operations rules.